EXTERIOR
INTERIOR
LIGHTS
PERFORMANCE
SUSPENSION
BRAKES
DRIVETRAIN
AUDIO
WHEELS
GARAGE
Ball Joints
Ball Joints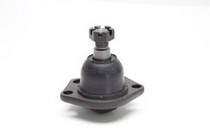 Fits: 1999-Up C1500
PART# 10260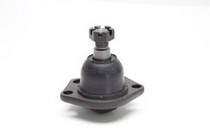 Fits: 82-04 S10 Pickup
PART# 10278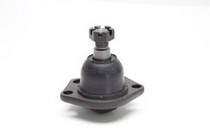 Fits: 97-03 F150 2WD
PART# 10252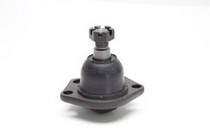 Fits: 97-04 Dakota 2WD
PART# 10251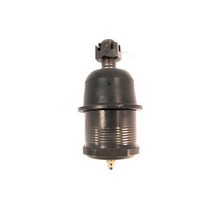 Fits: 57-58 Plymouth Plaza, 57-59 Dodge Coronet, 57-61 Plymouth Savoy, 57-70 Plymouth Belvedere , RWD, 57-73 Plymouth Fury, 60-73 Dodge Polara, 60 Dodge Mat ...
PART# IK772
Fits: 60-61 Chrysler 300, 60-62 Chrysler New Yorker, 60-75 Chrysler Imperial, 60 Chrysler Saratoga, 71-74 Dodge B100 Van, 71-74 Dodge B200 Van, 71-74 Dodge ...
PART# IK778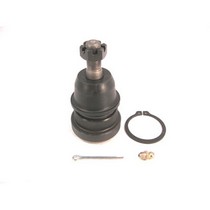 Fits: 85-86 Cadillac Fleetwood 75, FWD, 85-86 Cadillac Fleetwood Base, FWD, 85-90 Buick Electra , FWD, 85-93 Cadillac DeVille, 85-96 Oldsmobile 98, 85 Cadil ...
PART# IK5297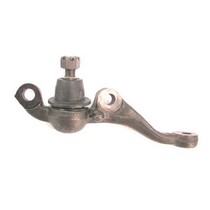 Fits: 65-72 Dodge Coronet, 65-72 Plymouth Satellite , RWD, 66-72 Dodge Charger, 67-71 Plymouth GTX , RWD, 68-70 Plymouth Belvedere , RWD, 68-72 Plymouth Roa ...
PART# IK781
Fits: 04-08 Chevrolet Colorado, 04-08 GMC Canyon
PART# IK80984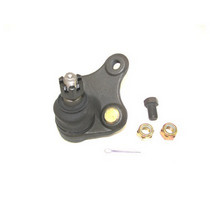 Fits: 90-93 Toyota Celica
PART# IK9649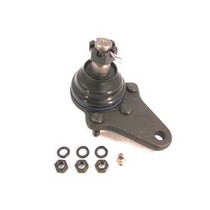 Fits: 75-83 Toyota Pickup , RWD
PART# IK9047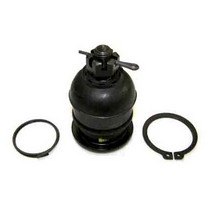 Fits: 03-07 Honda Accord, 04-08 Acura TSX
PART# IK80199
Not able to find what you are looking for?

21PCS Ball Joint Auto Repair Tool Service Remover Installing Master Adapter Car
Astro Pneumatic 7868 Ball Joint Adaptor Kit Without Press
6 PC Front End Ball Joint Service Tie Rod Tool Kit Set Pitman Arm Puller Remover
Mevotech Upper & Lower Ball Joints Fits Ford Excursion F250 F350 2WD 00-05
NOS GM Ball joints 2 of #88911524 Free Priority USPS
One of the most common and dangerous failures on any vehicle is when a ball joint wears out. Ball joints are the moveable links that connect the crucial steering and suspension components under your ride. Whenever the suspension moves up and down, or the wheels turn to the left or right, ball joints are tying it all together. Over time these joints wear out and cause suspension and steering response to get sloppy. Eventually they fail altogether which can severely damage other parts of your vehicle, cause a major accident and potentially hurt people. If you have been putting a lot of miles on your vehicle we recommend thoroughly inspecting your ball joints and if there are any signs of wear, replace them with a fresh set. We have a great selection of ball joints to choose from, but if you can't find what you need, give us a call and we'll do our best to get the right part in your hands.
Ball joints have been around a long time in automotive applications. In the earlier days of automotive history greasing your vehicle was a standard part of routine maintenance. Because of this, ball joints normally included grease fittings so that you could keep them properly lubricated to extend their working life. Today most automotive systems are sealed and do not have provisions for greasing; this includes most ball joints. While this is a cleaner and simpler setup, it also means that any time there are rips or tears in your ball joint boot it is at high risk for contamination and premature wear. So if you notice any damage to your ball joint boots, be prepared to replace the ball joint soon.
Q: What are ball joints? Why buy them?
A: Ball joints are moveable links used in automotive applications for numerous steering and suspension components that allow for an extensive range of motion without binding. Over time moisture, dirt, and stress can damage ball joints causing them to loosen up and eventually fail. A damaged ball joint can cause a rough ride, sloppy steering and handling characteristics and in the worst case cause an accident. It is imperative to inspect your vehicle periodically for worn ball joints and replace them with new units in order to keep your vehicle safe. New ball joints are made from high-quality materials and come pre-greased, so all you need to do is install them and drive away. Many units boast heavy duty construction that is superior to the OEM piece for added durability. Do not risk a dangerous ball joint failure, upgrade to new joints and drive with confidence.