EXTERIOR
INTERIOR
LIGHTS
PERFORMANCE
SUSPENSION
BRAKES
DRIVETRAIN
AUDIO
WHEELS
GARAGE
Bump Stops
Bump Stops
Fits: 1970-1973 Datsun/Nissan 240Z , 1974-1975 Datsun/Nissan 260Z
PART# 14-1301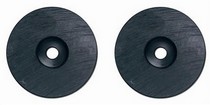 Fits: 07-13 Jeep Wrangler, 84-01 Jeep Cherokee, 93-98 Jeep Grand Cherokee, 97-06 Jeep Wrangler
PART# RE1380
Fits: 1970-1973 Datsun/Nissan 240Z , 1974-1975 Datsun/Nissan 260Z
PART# 14-1301-BL
Fits: 2007-2010 Jeep Wrangler TJ
PART# 1-1707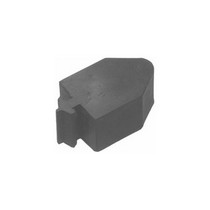 Fits: 68-86 Chevrolet C20 Suburban, 71-74 GMC C35/C3500 Pickup, 73-74 Chevrolet Blazer , RWD, 73-74 Chevrolet C10 Pickup, 73-74 Chevrolet C20 Pickup, 73-74 ...
PART# IK6607
Bumper Type: Bumper Accessories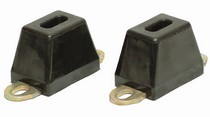 Fits: 79-95 Toyota Pick-Up, 79-95 Toyota 4Runner
PART# 140053-1-KIT
Fits: 2007-2010 Jeep Wrangler TJ
PART# 1-1707-BL
Fits: 1976-1983 Jeep CJ5 , 1976-1986 Jeep CJ7
PART# 1-1301
Fits: 1996-2002 Toyota 4Runner , 1996-2002 Toyota Tacoma
PART# 18-1301-BL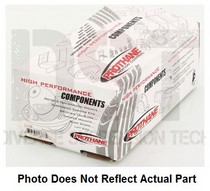 Fits: 1970-1981 Pontiac Firebird, 1970-1981 Pontiac Trans Am, 1970-1985 Chevrolet Camaro, 1971-1972 Chevrolet Biscayne, 1971-1973 Pontiac GTO, 1971-1975 Che ...
PART# 7-1302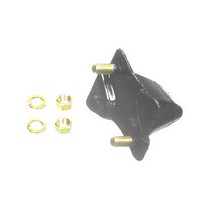 Fits: 79-80 Plymouth Arrow Pickup , RWD, 79-82 Dodge D50 , RWD, 83-93 Dodge Ram 50 , RWD
PART# IK6608
Bumper Type: Bumper Accessories
Fits: 1964-1973 Ford Mustang
PART# 6-1303
Not able to find what you are looking for?

Jeep Wrangler YJ Front and Rear Axle Rubber Bump Stops 87-95 Snubber
Pair Tailgate Latches w/ Mounting Bolts & Bump Stops - OE #15921949, 15921948
02-09 Chevy Trail Blazer Rear Liftgate Rubber Bump Stops Striker Fast Shipping!!
POLYURETHANE SHOCK TOWER BUMP STOPS MUSTANG 1965 - 1973
MERCEDES W203 FRONT STRUT MOUNTS + BUMP STOPS BOOT 2033200944 + 2033200273 SET 6
As you drive your vehicle down the road the suspension flexes up and down when you encounter bumps and dips. So how does the suspension know when to stop compressing? That is the job of a little item called the bump stop. If you have ever hit a bump really hard chances are your suspension bottomed out on your bump stops. The bump stops not only limit your vehicle's suspension travel but they also act as small energy absorbers to prevent suspension and framed damage when your suspension is fully compressed. Most OEM bump stops are made of rubber and will degrade over time, so if you want to avoid potentially expensive repairs it is important to replace your old worn out bump stops with a brand new set.
When it comes to bump stop design, softer flexible materials are preferred as they are able to absorb shock and prevent the premature wear that would occur from direct metal on metal contact. While most factory bump stops are made of rubber, our selection of bump stops also includes polyurethane units which offer increased strength and better resistance to degradation over time. While stock replacement bump stops may be perfect for your ride, here at Andy's we like to run the upgraded units on vehicles that we use to carry heavy loads or to tow trailers with frequently. We have found that the increased strain from these activities justifies running the stronger bump stop.
Q: What are bump stops? Why buy them?
A: Bump stops are small components that are used to limit the upward travel of a vehicle's suspension so that the components do not bind and break when going over bumps. Without bump stops, if the suspension were compressed completely, there would be metal on metal contact that could damage your suspension, blow out your struts, and cause your wheels to contact the body work. Aftermarket bump stops are designed to work with the full range of suspension types from stock to lowered to lifted. With the right bump stops in place your suspension will work flawlessly and you never have to worry about damaging your vehicle when your suspension bottoms out. Available with long lasting urethane construction these bump stops will out-perform the OEM components giving you trouble free performance for years to come.