EXTERIOR
INTERIOR
LIGHTS
PERFORMANCE
SUSPENSION
BRAKES
DRIVETRAIN
AUDIO
WHEELS
GARAGE
Mitsubishi Ball Joints
Filter Your Results
Price Range

Mitsubishi Ball Joints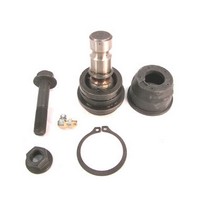 Fits: 00-03 Mitsubishi Galant, 00-05 Mitsubishi Eclipse, 01-05 Chrysler Sebring, 01-05 Dodge Stratus, 99 Mitsubishi Galant , 2.4L
PART# IK7449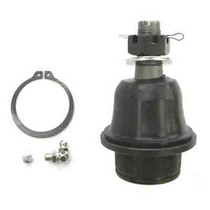 Fits: 05-10 Dodge Dakota , 4WD, 05-10 Dodge Dakota , RWD, 06-09 Mitsubishi Raider
PART# IK80605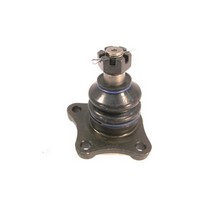 Fits: 92-00 Mitsubishi Montero , 4WD, 97-04 Mitsubishi Montero Sport
PART# IK9753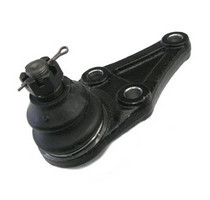 Fits: 01-06 Mitsubishi Montero , 4WD
PART# IK90673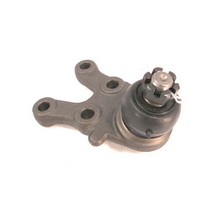 Fits: 92-00 Mitsubishi Montero , 4WD, 97-02 Mitsubishi Montero Sport
PART# IK9755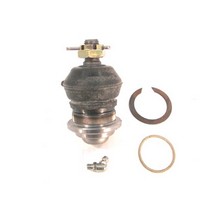 Fits: 81-82 Plymouth Arrow Pickup , RWD, 83-84 Dodge Power Ram 50 , 4WD, 83-84 Dodge Ram 50 , RWD, 83-91 Mitsubishi Montero , 4WD, 85 Dodge Power Ram 50 , 4 ...
PART# IK9372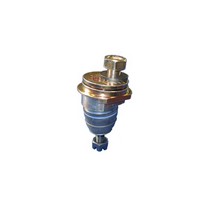 Fits: 94-98 Mitsubishi Galant, 95-00 Chrysler Sebring, 95-00 Dodge Avenger, 95-98 Eagle Talon , AWD, 95-98 Eagle Talon , FWD, 95-99 Mitsubishi Eclipse
PART# 35621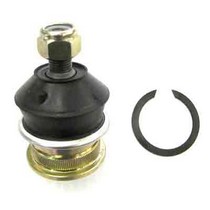 Fits: 03-08 Hyundai Tiburon, 04 Kia Spectra , 2.0L, 05-09 Kia Spectra, 06-09 Kia Spectra5, 85-92 Mitsubishi Mirage, 85-92 Plymouth Colt, 85-93 Mitsubishi Ga ...
PART# IK500031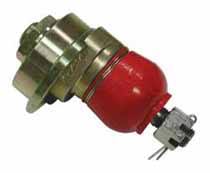 Fits: 94-98 Galant FWD/AWD, 95-00 Avenger FWD, 95-00 Sebring FWD, 95-99 Eclipse FWD/AWD, 95-99 Talon FWD/AWD
PART# 67170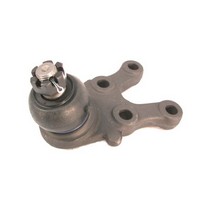 Fits: 92-00 Mitsubishi Montero , 4WD, 97-02 Mitsubishi Montero Sport
PART# IK9754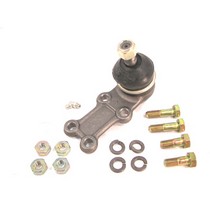 Fits: 81-83 Plymouth Sapporo, 83-89 Mitsubishi Starion, 87-89 Chrysler Conquest
PART# IK9143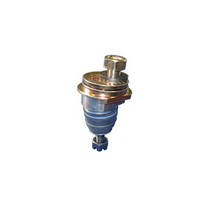 Fits: 01-07 Kia Optima, 02-05 Hyundai XG350, 04-08 Kia Amanti, 94-98 Mitsubishi Galant, 95-00 Chrysler Sebring, 95-00 Dodge Avenger, 95-98 Eagle Talon , AWD ...
PART# IK7452
Not able to find what you are looking for?

Mitsubishi Mirage 93-96 Full Repair Suspension Control Arm Ball Joint Tie Rods
Mitsubishi Mirage 97-01 Repair Suspension Control Arm Ball Joint Tie Rods 10pcs
92-00 Mitsubishi Montero Replacement Tie Rod End Pitman & Idler Ball Joint 4WD
Dodge Dakota Mitsubishi Raider Suspension Control Arm Ball Joint Tie Rod End
SUSPENSION PART BALL JOINT UPPER LOWER FOR MITSUBISHI MONTERO SPORT
One of the most common and dangerous failures on any vehicle is when a ball joint wears out. Ball joints are the moveable links that connect the crucial steering and suspension components under your ride. Whenever the suspension moves up and down, or the wheels turn to the left or right, ball joints are tying it all together. Over time these joints wear out and cause suspension and steering response to get sloppy. Eventually they fail altogether which can severely damage other parts of your vehicle, cause a major accident and potentially hurt people. If you have been putting a lot of miles on your vehicle we recommend thoroughly inspecting your ball joints and if there are any signs of wear, replace them with a fresh set. We have a great selection of ball joints to choose from, but if you can't find what you need, give us a call and we'll do our best to get the right part in your hands.
Ball joints have been around a long time in automotive applications. In the earlier days of automotive history greasing your vehicle was a standard part of routine maintenance. Because of this, ball joints normally included grease fittings so that you could keep them properly lubricated to extend their working life. Today most automotive systems are sealed and do not have provisions for greasing; this includes most ball joints. While this is a cleaner and simpler setup, it also means that any time there are rips or tears in your ball joint boot it is at high risk for contamination and premature wear. So if you notice any damage to your ball joint boots, be prepared to replace the ball joint soon.
Q: What are ball joints? Why buy them?
A: Ball joints are moveable links used in automotive applications for numerous steering and suspension components that allow for an extensive range of motion without binding. Over time moisture, dirt, and stress can damage ball joints causing them to loosen up and eventually fail. A damaged ball joint can cause a rough ride, sloppy steering and handling characteristics and in the worst case cause an accident. It is imperative to inspect your vehicle periodically for worn ball joints and replace them with new units in order to keep your vehicle safe. New ball joints are made from high-quality materials and come pre-greased, so all you need to do is install them and drive away. Many units boast heavy duty construction that is superior to the OEM piece for added durability. Do not risk a dangerous ball joint failure, upgrade to new joints and drive with confidence.