EXTERIOR
INTERIOR
LIGHTS
PERFORMANCE
SUSPENSION
BRAKES
DRIVETRAIN
AUDIO
WHEELS
GARAGE
Exhaust Systems
Exhaust Systems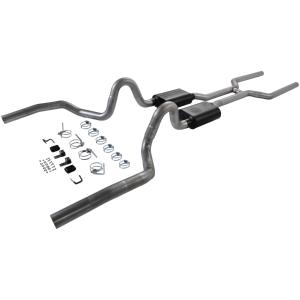 Fits: 1968 - 1969 CHEVROLET CHEVELLE MALIBU L6 3.8 GAS CARB, 1968 - 1969 CHEVROLET EL CAMINO L6 3.8 GAS CARB, 1968 - 1969 OLDSMOBILE 442 V8 6.6 GAS CARB, 19 ...
PART# 17200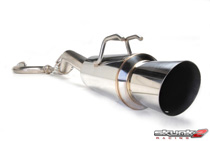 Fits: 06-10 Civic Si Coupe
PART# 413-05-6025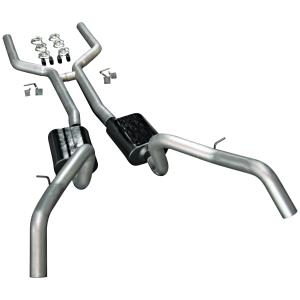 Fits: 67-69 Camaro L6/V8 (Non Convertible) , 67-69 Firebird L6/V8 (Non Convertible)
PART# 17201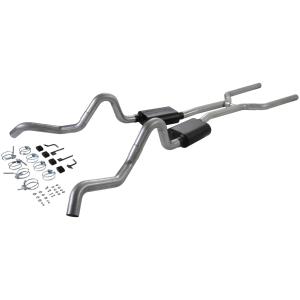 Fits: 1964-1965 PONTIAC LEMANS L6 3.5 GAS CARB, 1964-1965 PONTIAC LEMANS V8 6.4 GAS CARB, 1964-1966 CHEVROLET CHEVELLE L6 3.2 GAS CARB, 1964 - 1966 CHEVROLE ...
PART# 17202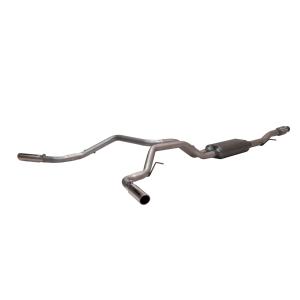 Fits: 09-13 Chevrolet Avalanche 5.3L V8, 09-13 GMC Yukon XL 5.3L V8
PART# 817548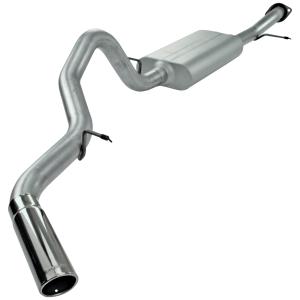 Fits: 00-06 Chevy Tahoe V8 4.8L/5.3L, 00-06 GMC Yukon V8 4.8L/5.3L
PART# 17344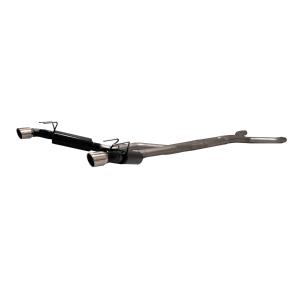 Fits: 10-11 Camaro SS V8 6.2L
PART# 817487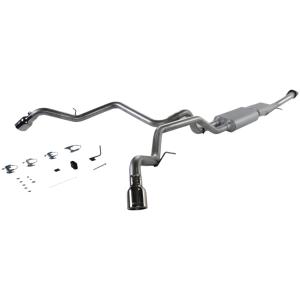 Fits: 2001 - 2004 GMC YUKON XL 1500 V8 5.3 GAS FI, 2001 - 2005 CHEVROLET SUBURBAN 1500 V8 5.3 GAS FI, 2002 - 2004 CHEVROLET AVALANCHE 1500 V8 5.3 GAS FI, 20 ...
PART# 17342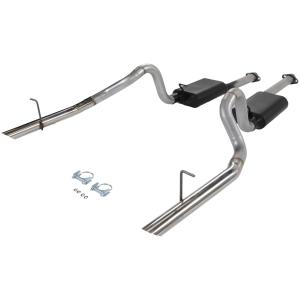 Fits: 94-97 Ford Mustang Cobra 4.6L/5.0L, 94-97 Ford Mustang GT 4.6L/5.0L
PART# 17212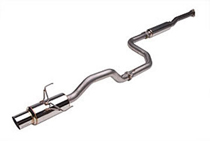 Fits: 92-00 CIVIC 2DR EX/Si and 4DR EX
PART# 413-05-5005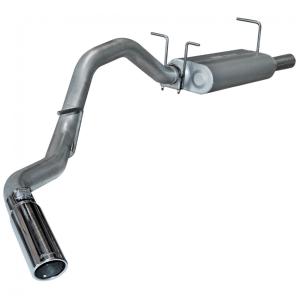 Fits: 08-10 Ford Truck F250, 5.4L/6.8L, 08-10 Ford Truck F350, 5.4L/6.8L
PART# 17446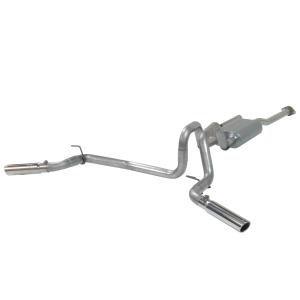 Fits: 05-11 Toyota Tacoma
PART# 817432
Not able to find what you are looking for?

Honda hawk gt NT 650 M4 exhaust header system
ELECTRIC EXHAUST 2.5" CUTOUT Dual Electric Cutout Kit Universal
Honda Grom msx 125 Exhaust Hyperlow Ixill Dual L2x Full System Exhaust
3" Inch 76mm Electric Exhaust Cutout System Dump Wireless Remote
KTM 1290 superduke R exhaust
At Andy's Auto Sport, we have a huge variety of performance exhaust systems so that you have all the options you want. Our store is full of truck exhaust systems, car exhaust systems, diesel exhaust systems, SUV exhaust systems, dual exhaust systems, and cat-back exhausts, so take a look at our fantastic selection. Whether you are looking for a top-of-the-line performance exhaust system or a cheap exhaust or anything in between, we've got great choices for you. Andy's Auto Sport is the ultimate shopping destination for your exhaust system needs!
NEWS
Video Description:


Exhaust Systems on Andy's Auto Sport TV!

Check out this video where we break down all the basics about buying an exhaust system at Andy's Auto Sport. We explain what a "cat-back" exhaust is, and we also explain why some exhaust systems are more expensive than others. We also explain why an exhaust system should be your very first purchase if you're looking to add more horsepower to your car or truck. After you watch this video, you should be fully informed and ready to choose which exhaust to buy from Andy's. Enjoy!
Most exhaust systems are also referred to as cat-back exhausts. This is because in general, aftermarket exhausts are made to start from the catalytic converter and go back. So in general exhausts include all the exhaust piping starting from the catalytic converter and going back, including the muffler and muffler tip(s).

Some manufacturers make axle-back exhausts, which do not include the segment of exhaust piping between the catalytic converter and the rear axle of the vehicle. Our product descriptions will denote if any exhaust system is an axle-back.

Many people buy exhaust systems so their car or truck will sound better. Lucky for us, many manufacturers do sound testing as part of the R&D process when engineering their exhaust systems. So there are a lot of good products on the market to choose from. If manufacturers make sound clips available for exhausts, we will have a link to it from the detail page of the product listing for the part. Otherwise, as a general rule of thumb, you get what you pay for when it comes to exhaust systems, meaning that the more affordable ones are an upgrade over your factory exhaust but probably won't sound as good or perform as well as the ones that cost more. The higher cost is normally attributed to large R&D expenditures in most cases, meaning you should expect better sound and air flow from the ones that cost more.

If you have any questions about exhaust systems we carry, contact us any time!
Q: What does an ehaust system do? Why buy an exhaust system?
A: A performance exhaust system is used to increase horsepower for your car by allowing exhaust gases to pass through your exhaust system with less backpressure and less resistance. Larger-diameter piping is normally used, depending on the application, in order to gain more horsepower and torque levels throughout the power band. A performance exhaust system can be the most cost-effective modification you can do to get more horsepower out of your car, not to mention that it will give your car a deeper more aggressive sound. And depending on the brand, performance exhaust systems normally include gorgeous new mufflers that add a great appearance to your car.

Q: How do you install an exhaust system?
A: Exhaust systems are installed using the supplied hardware, which includes gaskets and high grade bolts. This is truly a bolt-on procedure and most exhaust systems are an exact fit with no modifications needed. For this reason, getting a performance exhaust system is normally considered one of the easiest ways to gain noticeable horsepower for your car.

Q: What exactly does "cat-back" mean when people say "cat-back exhaust"?
A: Many performance exhaust systems are also referred to as cat-back exhausts. Cat-back means that the exhaust piping starts from your catalytic converter and runs back all the way to the exhaust tip(s).

Q: Does a cat-back exhaust come with a catalytic converter?
A: No, "cat-back" actually means from the rear of the catalytic converter back, so it will include everything after the converter, but not the converter itself.