IN THE MEDIA
If you are not already familiar with the stature Andy's Auto Sport has in the industry, check out some of our media exposure to get a better feel for who we are. We have been in the industry for more than a decade, and as you can see below, we are widely regarded as an industry leader.
MAGAZINE AD'S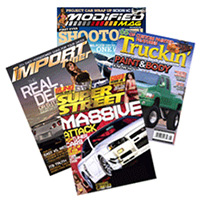 We have been regulars in major industry magazines for the past nine years! We currently run multi-page ads in Super Street, Import Tuner, Modified, Truckin, Sport Compact Car, Project Car, Performance Auto and Sounds, and HCI!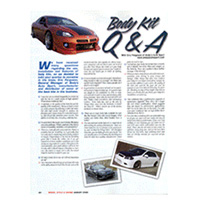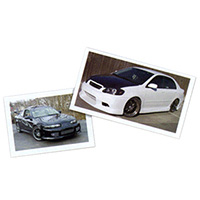 Speed, Style, and Sound teamed up with our very own Eric Ferguson for a question and answer session about body kits. Andy's Auto Sport is regarded as the definitive industry source for body kits and for body kit know-how. Check out the interview published in their March issue!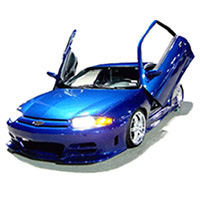 Alex Vega and guys from low rider magazine use our Glide lambo door kit for a feature install in their Descember 2005 issue of Lowrider.
TV & DVD'S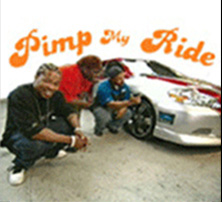 The MTV hit show Pimp My Ride recognizes our stature in the industry, and they approached us about using our exclusive 2003-2008 Corolla body kit on a car they were building in an episode in 2004. Based on the picture here, we think Xzibit is pretty pleased with how the car turned out! And yes, that is a DVD monitor that they installed in the side of the front bumper...
BOOKS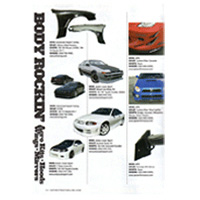 We are regular in the annual Supper Street Buyer's Guide. All the highest quality aftermarket products are reviewed in the Guide, and we are perennially featured. Check out this issue from 2005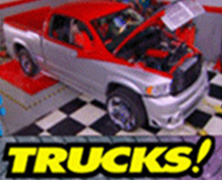 Have you ever seen the popular hit show Trucks! TV? They did a huge build-up of a Dodge Ram using a bunch of Bully Dog performance parts and using the Andy's Auto Sport exclusive 2002+ Ram Blaze body kit. Check it out!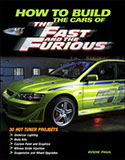 One of the staff from movie Fast and Furious regards Andy's Auto Sport as an industry leader. They approached us to be featured in a book that was being created called "How to Build the Cars of the Fast and the Furious". We obliged, and now you can see us featured in the book available now at your preferred Online Bookstore!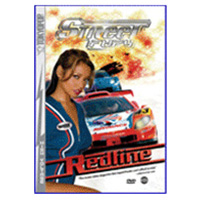 The crew from Street Fury DVD productions paid us a visit to feature us in the Redline DVD episode. In the DVD they interview our very own Jalal and Grayson and take a tour of the Andy's Auto Sport facility. Check it out at your local video store!