EXTERIOR
INTERIOR
LIGHTS
PERFORMANCE
SUSPENSION
BRAKES
DRIVETRAIN
AUDIO
WHEELS
GARAGE
Nitrous Kits
Nitrous Kits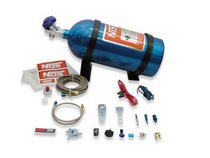 Fits: 1987-1993 Dodge Ram (Cummins® Diesel Engine), 1991-1993 GMC Sonoma (Duramax® Diesel Engine), 1992-2006 Hummer H1 (Duramax® Diesel Engine), 1993-2002 F ...
PART# 02519NOS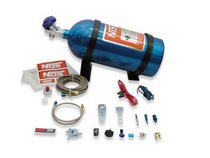 Fits: 1987-1993 Dodge Ram (Cummins® Diesel Engine), 1991-1993 GMC Sonoma (Duramax® Diesel Engine), 1992-2006 Hummer H1 (Duramax® Diesel Engine), 1993-2002 F ...
PART# 02519-NBNOS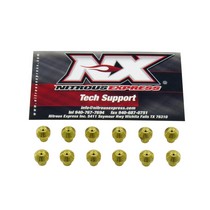 Fits: 53-57 Chevrolet One-Fifty Carbureted V8, 53-57 Chevrolet Two-Ten Carbureted V8, 53-62 Chevrolet Corvette Carbureted V8, 53-75 Chevrolet Bel Air Carbur ...
PART# 16177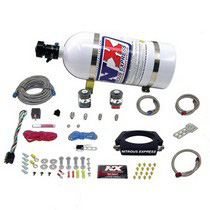 Fits: 03-06 Chevrolet Ssr LS2, 03-07 Cadillac Cts LS2, 03-07 Cadillac Cts LS6, 05-09 Saab 9-7X LS2, 2002+ Chevrolet Trailblazer LS2, 2004+ Pontiac GTO LS1, ...
PART# 20933-10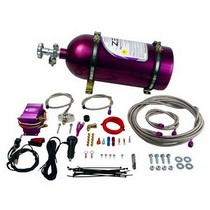 Fits: 2005-2010 Mustang V6
PART# 82307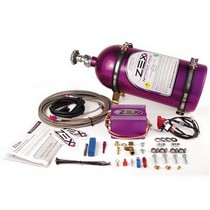 Fits: For Use On General Motors Brand (GM) LT1 Engines Only
PART# 82018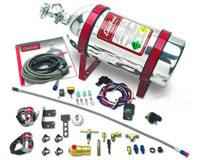 Fits: 02-03 Acura RSX (Including Type-S), 03 Honda Civic Si
PART# 71001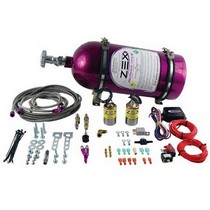 Fits: For Use On General Motors Brand (GM) LSX Engines Only
PART# 82087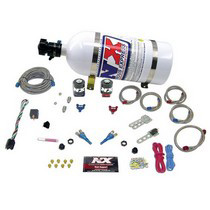 Fits: 88-91 Buick Reatta, 88-91 Oldsmobile Cutlass, 88-91 Pontiac Grand Am, 88-92 Buick Regal, 88-93 Buick Riviera, 88-94 Chevrolet Cavalier, 88-94 Pontiac ...
PART# 20215-10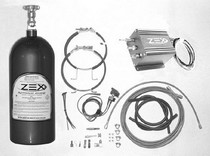 Fits: 1984-1986 Ford Mustang (5.0 V8), 1987-1993 Ford Mustang (5.0 V8)
PART# 82017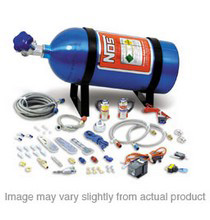 Fits: 1.6L-1.8L, 2.0L, 2.3L, 3.0L Engines, 1.6L-2.0L Non Turbo Engines, 1972-1981 BMW 5 Series (2.5L-3.0L, 3.2L-4.0L Engines), 1973-1977 Toyota Celica (2.0 ...
PART# 05122-NBNOS

Fits: Jeep Grand Cherokee SRT8
PART# 82308
Not able to find what you are looking for?

Edelbrock 70050 Performer RPM Nitrous Kit
ZEX MACHINE GUN RAPID FIRE RED LED NITROUS PURGE LIGHT KIT 82370-R
COLD FUSION NITROUS -4AN PURGE KIT NOS N2O
NOS Nitrous Purge Kit
NOS Sniper Nitrous System Kit Holley Sbc Bbc Ford 07001NOS
Q: Do nitrous oxide kits work on any vehicle?
A: Nitrous oxide kits are available for fuel injected or carbureted gasoline motors and can be made to fit any vehicle.

Q: What's the difference between wet and dry nitrous systems? Which one is better?
A: Wet and dry nitrous systems each have their place, and both can be extremely reliable when installed correctly. The simpler of the two setups is the dry nitrous system, which places the nitrous injection nozzle in front of the mass airflow or air intake temperature sensor. What this does is place the nitrous stream past the sensor, which is measured by said sensor. Your vehicle's fuel system is then directed to compensate for this extra mass of intake charge by adding more fuel, the combination resulting in a drastic increase in power. A dry setup is great for those who want to get more power on a shoestring budget, as installation is easy and parts are minimal, although we do recommend upgrading your fuel system to handle the additional output required.

A wet nitrous system, on the other hand, is a bit more complex to install, but the benefits are definitely worth it. Wet nitrous systems combine the nitrous shot with fuel (via a fuel solenoid) to create a mist at the intake manifold, and can be fine-tuned via wideband O2 sensors and rejetting the nitrous and fuel nozzles.

Whichever method of nitrous delivery you decide on, be sure to follow the directions to a tee in order to get the most reliability out of your new system.

Q: How do you install a nitrous oxide kit?
A: The nitrous bottle can be placed anywhere in the vehicle, and people often opt for behind the driver/passenger seats or in the trunk of your car. The bottle connects to the rest of the kit by a stainless line that runs from the bottle to the inside of the engine bay. It connects to the nitrous solenoid or computer box, depending on which nitrous kit you get. Some kits utilize fuel and nitrous solenoids that are engaged with the push of a button, while others are used during wide open throttle and utilize an electronic management unit that puts the solenoids, switch and nitrous manifold all in one box to handle all the air/fuel ratio differences. Nitrous oxide kits can be installed in an afternoon, without custom fabrication, using typical hand tools. That being said, we recommend professional installation.

Q: Will pushing the nitrous oxide button empty the whole bottle at once?
A: No. Nitrous oxide kits typically utilize a momentary-on switch, meaning that nitrous will only spray while the button/switch is depressed.