Honda Element Buyer's Guide
BUMPERS
Sherman
Bumper Cover (Front)
Sherman Auto's line of OEM-style replacement parts are well known in the automotive community for their consistent levels of quality: they're built to the same exacting standards as the pieces that come out of the Honda factory.
This
particular
bumper
cover, which comes unpainted and primered, is a great alternative to ordering a new Honda piece as it's typically much less expensive and it looks just as good. Available through Andy's Auto Sport for a very reasonable $139.36 a piece.

HEADERS
Headers
are a fantastic way to get the sensations your can provide to you, yet are limited by the restrictive stock exhaust system. With a proper set of aftermarket headers, you'll feel better connected with your Element due to sharpened throttle response, improved torque and horsepower and a distinctive, throaty exhaust note that will leave you smiling. Check out the selection at Andy's Auto Sport, a great retailer for automotive performance
parts
.
FENDERS
Sherman
Fenders (CAPA Certified)
Sherman Auto's line of OEM-style replacement parts has gained notoriety due to being well-designed yet cheaper than the alternative.
These
metal
fenders
, which are great for the person looking to renovate their Element on a budget, are certified by CAPA, which is a non-profit organization that provides detailed testing and inspection procedures to ensure products are of high quality. Available through Andy's Auto Sport for a very reasonable $59.87 a fender.

HOODS
VIS Racing
Carbon Fiber Hood - OEM Style
VIS Racing's line of aftermarket auto
accessories
have been turning headers for some time due to their consistent levels of build quality, fantastic presentation and affordability. This particular
hood
, made from lightweight carbon fiber, has the same shape as
the OEM-hood
yet looks a bit more interesting with its exposed carbon weave. Plus the lightweight construction helps improve handling so that it will have the responsive turning feel of a
Civic
, so what's not to like? Available for a reasonable sale price of $540.02 each via
Andy's Auto Sport
.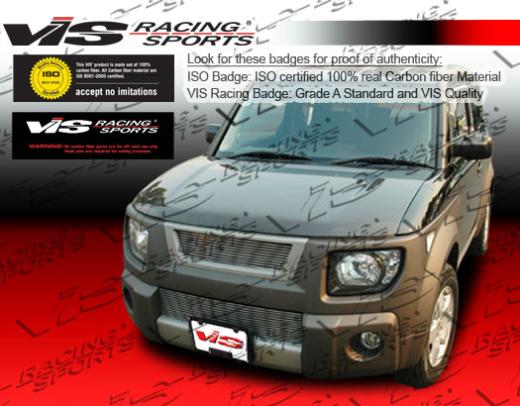 PERFORMANCE EXHAUST SYSTEMS
Injen
60mm Super SES Exhaust w/ SS Tip
Injen's
auto parts
are widely regarded as mid-to-high ranking, balancing quality with affordability as well if not better than most of its competition. Available through Andy's Auto Sport for only $596.87, this
performance exhaust system
is designed to improve mid- to low-range torque, sharpen throttle response, and give your Element a distinct,
sporty exhaust
note that will leave you smiling. Straight through muffler design and a sturdy stainless steel construction make this system a real winner.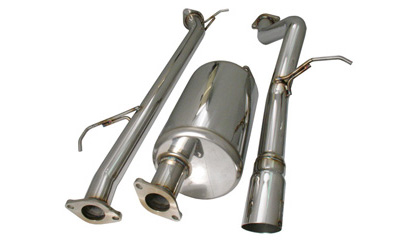 RIMS
Buddy Club
P1 Racing QF
These six-spoke
, sports-inspired
wheels
will help your Element stand out on the street. In addition, these choice auto
accessories
are lightweight, thereby reducing unsprung weight, and they also improve brake cooling. Starting at a reasonable $576.00 per wheel, these interesting bits of kits will renovate your Element's exterior in no time.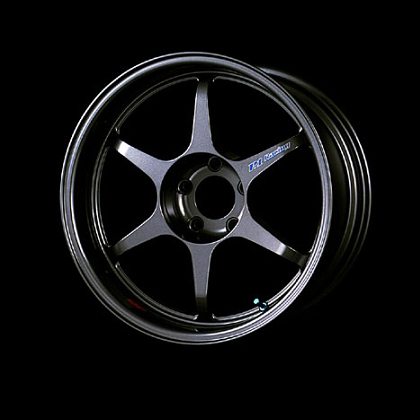 COLD AIR INTAKES
Injen
SP Series Intake (Black Powder Coat)
This
intake
, which converts easily to a
short ram style intake
, promises gains of 18 horsepower and 15 lb/ft of torque while still maintaining a healthy A/F ratio. This is a simple-to-install intake system that improves performance, adds a great induction noise and spruces up your engine bay. Available through
Andy's Auto Sport
at a reasonable $282.96 a piece.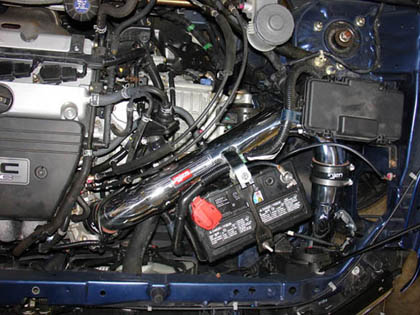 PROJECTOR HEADLIGHTS
Dimension Lab
OEM-Style Replacement
http://www.andysautosport.com/shopbybrand/Dimension%20Lab.html
Dimension Lab's replacement OEM-style
headlights
are a fantastic
auto part
to look into if you've had a mild front-end collision and you're looking to renovate your car on a tight budget and a limited time frame.
This particular headlight
is built to the exact same specifications and standards as the OEM-part and is bound to work for a long, long time. Available Andy's Auto Sport at a reasonable $104.82 a piece.