Ford Escape Buyer's Guide
GRILLES
APS
Polished Aluminum Main Upper Grille
If you're looking to give your Escape a truly snazzy look, adding an aftermarket polished aluminum main upper
grille
will really help your car stand out. Easy to mount,
this product
uses a simple bolt-over/overlay configuration which negates any chance of installation headaches. Plus, with the affordable price of just $48.92 a piece, what isn't to like about this interesting little
accessory
?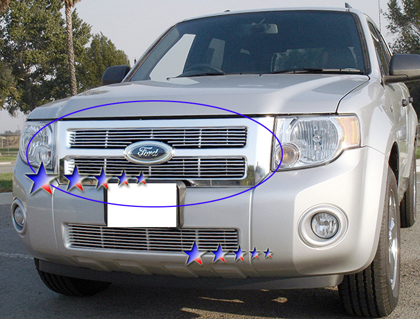 BUMPERS
Sherman
Rebar-Front
Sherman Auto's line of OEM-style parts is fantastic for those who are looking to renovate their Escape's
bumper
after a mild front-end collision. Sherman's auto parts are built to the same exacting standards that the stock Ford parts are, plus, this bit of rebar is available for a reasonable $29.63 a piece.

FENDERS
Pilot Automotive
Fender Inserts
Pilot Automotive's line of automotive
accessories
makes great add-ons for those looking to add a little more style to their Escape.
These
fender
inserts are incredibly easy to install and look great, too - giving the car they adorn real presence as it rolls down the boulevard. With tons of styles available at reasonable prices via
Andy's Auto Sport
, a highly-regarded retailer of
automotive parts
, your customization process is only a few steps away!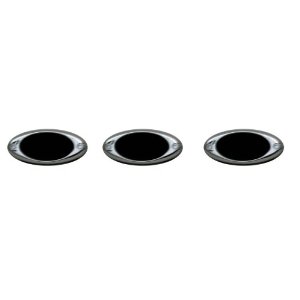 HOODS
DG Motorsports
OEM-Style Carbon Hood
DG Motorsport's carbon fiber
hood
is a great add-on for anybody who is looking to add some style and improve their Escape's performance as well.
This
auto part
is a great way to lighten up the front end and add some real street presence. Available from
Andy's Auto Sport
at a reasonable $795 a piece.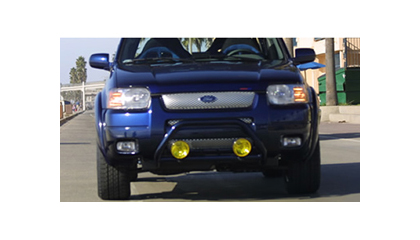 PERFORMANCE EXHAUST SYSTEMS
Magnaflow
Single Straight Rear Passenger Side Exit
Adding an
aftermarket exhaust system
to your Escape is a great way to enjoy your driving experience a bit more. For instance, a good exhaust system will sharpen throttle response, increase power and torque figures, and provide a distinctive exhaust note that will have you smiling.
This exhaust system
uses a sturdy stainless steel construction that will ensure a long lifespan, and it's available from Andy's Auto Sport for a reasonable $532 a piece.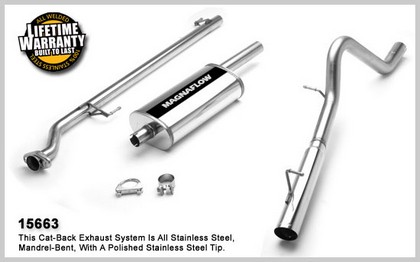 HEADERS
JBA
Silver Ceramic Coated Shorty Headers
JBA's
headers
are designed for improved throttle response, increased power and torque figures and a throaty exhaust note that will leave you and your friends smiling. This particular set of headers uses a special ceramic coating that better prevents warping and distortion, and that coupled with a sturdy stainless steel construction means a long life of consistent performance. This trick
auto part
is available from Andy's Auto Sport for a very reasonable $465.50 a pair.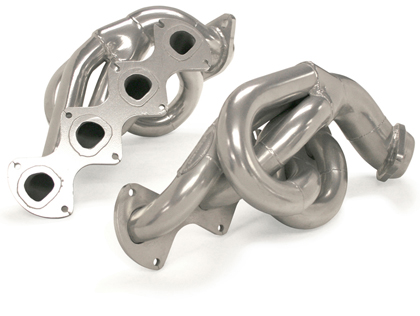 NERF BARS
Spyder Auto
3" Side Step Bars
These eye-catching
side steps
are a great addition to an Escape, made from high-quality T304 stainless steel and designed for simple installation.
Every kit
includes all necessary fittings and mounting hardware. Each bar supports up to 400 pounds and this kit is available for $213.75 a set via Andy's Auto Sport.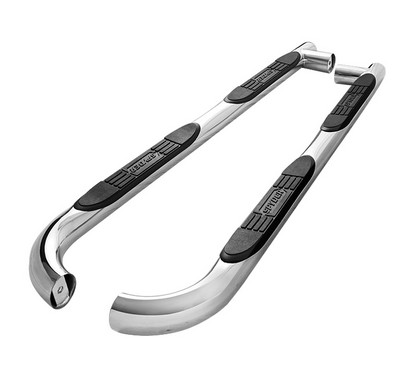 RIMS
American Racing
Torq Thrust
The
Torq Thrusts
are a classic iteration of American styling and look good on just about any domestic car, from
Mustangs to
Aerostars. Featuring a slick five-spoke design and a polished lip, these simple, aggressive
wheels
are available at a beginning price of $160.64 a rim - great value - from Andy's Auto Sport.