EXTERIOR
INTERIOR
LIGHTS
PERFORMANCE
SUSPENSION
BRAKES
DRIVETRAIN
AUDIO
WHEELS
GARAGE
Distributors
Filter Your Results
Brand

Distributors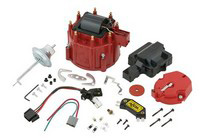 Fits: 1987 El Camino , 1987 GMC Caballero , 1987 GMC R1500 Pickup, 1987 GMC V2500 Pickup , 1987 Grand Prix Brougham, 1987 Grand Prix LE, 1987 Pontiac Grand ...
PART# 8200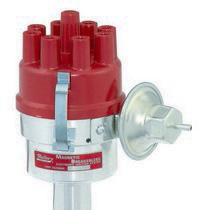 Fits: 1967 American Motors Marlin Base, 1969 American Motors Rambler 440, • 1972-1973 Jeep J-2500 Base, • 1972-1973 Jeep J-2600 Base, 1972-1973 Jeep Jeepste ...
PART# 5760001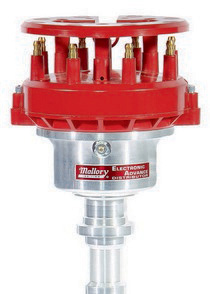 Fits: 1971-1981 Chrysler Newport Base, 1975-1983 Chrysler Cordoba Base, 1977-1981 Chrysler LeBaron Base, 1977-1982 Chrysler New Yorker Base, Brougham, 1978- ...
PART# 9557914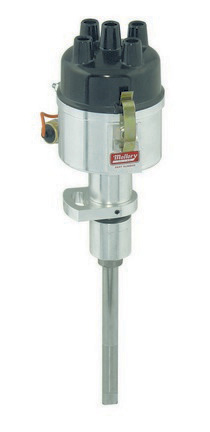 Fits: 1971-1977 Dodge Colt Base, • Colt Carousel, • Colt Custom, • Colt GT
PART# 2563501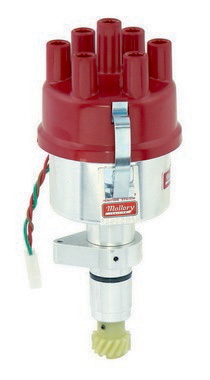 Fits: 1960-1964 Plymouth Savoy Base, • 1960-1967 Dodge D100 Series Base, 1960-1967 Dodge D100 Series Base, • 1960-1967 Dodge D200 Series Base, • 1960-1967 D ...
PART# 4562201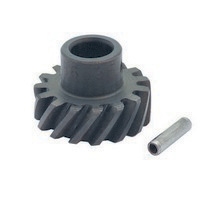 Fits: 1968-1971 Lincoln Mark III Base, 1968-1979 Ford Thunderbird Base, 1968-1979 Lincoln Continental Base, 1969-1970 Mercury Marauder Base, 1969-1972 Ford ...
PART# 29463PD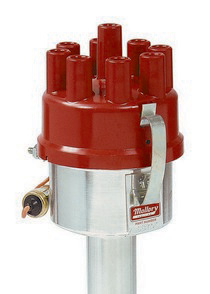 Fits: 1981-1983 Ford E-100 Econoline Cargo, 1981-1986 Ford LTD Base, 1981-1995 Ford Bronco Base, • 1981-1995 Ford E-150 Econoline Cargo, 1981-1995 Ford E-15 ...
PART# 2568701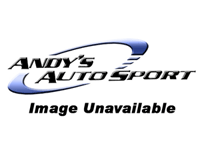 Fits: 62-64 Savoy, 62-70 Belvedere, 62-78 Fury, 62 Dart, 63-64 330, 63-64 440, 65-67 Belvedere Ii, 65-74 Satellite, 65-76 Coronet, 66-78 Charger, 67-71 Gtx ...
PART# 1000-1802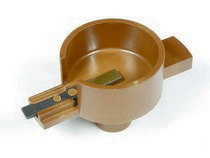 Fits: 1987 El Camino , 1987 GMC Caballero , 1987 GMC R1500 Pickup, 1987 GMC V1500 Pickup, 1987 GMC V2500 Pickup , 1987 Grand Prix Brougham, 1987 Grand Prix ...
PART# 130137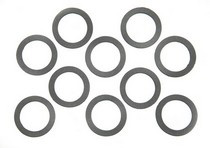 Fits: 1958 Chevrolet Del Ray, • 1967 GMC Suburban, 1978 Buick LeSabre, 1980 Cadillac Eldorado, 1980 Cadillac Seville, 1980 Pontiac Grand Am, 1993 Cadillac F ...
PART# 6199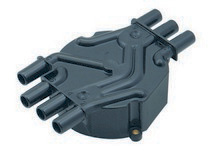 Fits: 95-01 GMC Jimmy, 95-01 GMC Safari, 95-01 Jimmy Envoy, 95-01 Safari XT, 95-04 Blazer (S10 Series), 95-04 Blazer Trailblazer, 96-01 Oldsmobile Bravada , ...
PART# 120142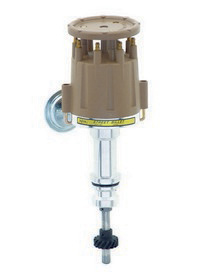 Fits: 1970 Ford Fairlane 500, 1978 Ford E-100 Econoline Cargo, 68-79 Ford Thunderbird , 69-71 Ford Mustang, 69-71 Mustang Boss 429, 69-71 Mustang Grande, 69 ...
PART# 52202
At Andy's Auto Sport, we have a huge variety of distributors to ensure that you have every ignition distributor option available to you. We go out of our way to carry every major line of distributors, so that whether you are looking for a performance distributor or an MSd ignition distributor or anything in between, we've got it for you. Andy's Auto Sport is the ultimate shopping destination for your ignition distributor needs!
The ignition system is like the nerve center of your engine. It is precisely calibrated to fire electronic pulses at the exact right time to keep your engine running at maximum efficiency. One of the main components of your ignition system is your distributor. If your distributor is old and tired it can cause poor performance and running issues that could leave you stranded by the roadside. A simple fix to this problem is the addition of an aftermarket distributor. Here at Andy's Auto Sport we have a great selection of distributors for you to choose from. Whether you want an OEM replacement or a high-performance unit, you are sure to find the perfect distributor in our vast collection.
Distributors are a wear and tear item that is often overlooked in vehicle maintenance. The distributor shaft rotates once per engine cycle, meaning it is put under a lot of strain during your vehicle's life. Over time distributor shaft bushings can wear out causing sloppy spark distribution which in turn leads to difficult starting, poor gas mileage, and ultimately a motor that doesn't run. A new distributor will solve all of these problems and get you back running strong. If you are building a high-performance motor there are also plenty of uprated distributor options that can boost performance and better match your high-strung engine.
Q: What is a distributor? Why buy one?
A: Distributors are a component of your ignition that allows the proper distribution of spark to your engine as the motor spins around. In order to keep your engine running smoothly the distributor has to be in great shape. Any wear in the shaft or electrical contacts can cause a host of running issues from misfires to complete failure. While replacement distributors are a great way to bring your vehicle back to stock running condition, high-performance aftermarket distributors are also available which can greatly improve both reliability and performance. From dual point distributors to electronic conversion units, aftermarket distributors will provide a more powerful and reliable spark to keep your engine running reliably with more grunt than before. In addition many of these distributors have tunable advance curves so that you can customize your distributor to your engine specifications. A new high performance distributor is one of the best modifications you can perform on your engine.