EXTERIOR
INTERIOR
LIGHTS
PERFORMANCE
SUSPENSION
BRAKES
DRIVETRAIN
AUDIO
WHEELS
GARAGE
Wheel Spacers
Filter Your Results
Width

Brand

Wheel Spacers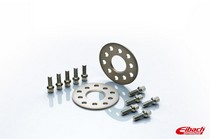 Fits: 01/1996 To 01/1999 Audi, A4, Avant (Wagon) Quattro, 4 Cyl., 02/1998 To 2010 Volkswagen, Beetle, Incl. 1.8-Turbo, 1.9-Tdi & Sport, 02/1999 To 2001 Audi ...
PART# 90.1.05.006.2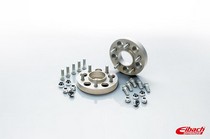 Fits: 2003 To 2007 Mazda, 6, Wagon, 4/6 Cyl., 2003 To 2008 Mazda, 6, 4-Door, 4/6 Cyl, 2003 To 2011 Mazda, Rx-8, 2004 To 2009 Mazda, 3, Incl. 5-Door, 2006 To ...
PART# 90.4.25.016.1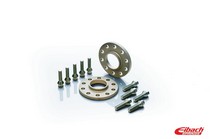 Fits: 01/1999 To 10/2000 Volkswagen, Passat, Wagon, 6 Cyl & Tdi, Exc. 4-Motion, 04/1997 To 10/2000 Audi, A6, Avant (Wagon) 2Wd, 6 Cyl., 06/1997 To 10/2000 V ...
PART# 90.2.15.013.2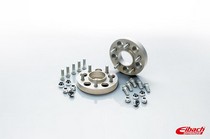 Fits: 1979 To 1986 Mercury, Capri, V8, 1979 To 1989 Mercury, Capri, 4 Cyl., Incl. Turbo, 1979 To 1993 Ford, Mustang Cobra Coupe, 1979 To 1993 Ford, Mustang ...
PART# 90.4.25.010.3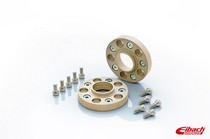 Fits: 05/1986 To 05/1993 Bmw, 325I, Convertible, 6 Cyl., 11/1982 To 12/1990 Bmw, 318I, 4 Cyl., Exc. Convertible, 11/1982 To 12/1990 Bmw, 325E / 325I / 325Is ...
PART# 90.7.25.001.1

Fits: 2012 Fiat 500 Sport
PART# 90.2.15.020.4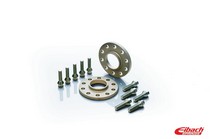 Fits: 03/1993 To 03/1996 Bmw, M3, 6 Cyl., 03/2003 To 2005 Bmw, Z4, Roadster, 2.5I & 3.0I, 04/1996 To 2000 Bmw, Z3, 4 Cyl., Incl. Roadster & Coupe, 04/1997 T ...
PART# 90.2.12.002.1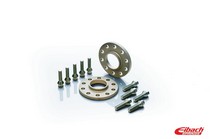 Fits: , 01/1996 To 2000 Mercedes, C220, Exc. S/Lev., 01/1996 To 2000 Mercedes, C230/C230K, Incl. Sport & Kompressor; Exc. S/Lev, 05/1998 To 2002 Mercedes, C ...
PART# 90.2.15.017.1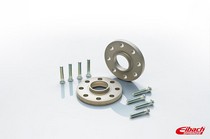 Fits: 2003 To 2007 Mazda, 6, Wagon, 4/6 Cyl., 2003 To 2008 Mazda, 6, 4-Door, 4/6 Cyl, 2003 To 2011 Mazda, Rx-8, 2004 To 2009 Mazda, 3, Incl. 5-Door, 2007 To ...
PART# 90.6.15.027.1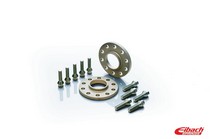 Fits: 02/1999 To 08/2001 Saab, 9.5, Wagon, 4 & 6 Cyl., Incl. Turbo, 03/1998 To 08/2001 Saab, 9.5, Sedan, 4 & 6 Cyl.
PART# 90.2.20.006.1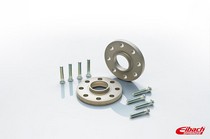 Fits: 10/1998 To 2000 Mercury, Cougar, V6, 1989 To 1997 Ford, Thunderbird, Incl. V8 & 6 cyl., 1989 To 1997 Mercury, Cougar, 6 Cyl. & V8, 1991 To 1996 Ford, ...
PART# 90.6.15.015.1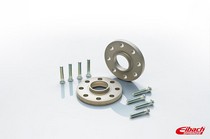 Fits: 1977 To 1995 Porsche, 928, 1982 To 1991 Porsche, 944, 1989 To 1994 Porsche, 911/964, Coupe, Cabrio & Targa, 2Wd/Awd, Exc. Turbo, 1992 To 1995 Porsche, ...
PART# 90.6.15.018.2
Not able to find what you are looking for?

4x156 Wheel spacers - fit Polaris - RZR - Ranger - Yamaha - ATV / UTV- 50 mm - 2
4 6x5.5 WHEEL SPACERS ADAPTERS 1.5" THICK FITS GMC SIERRA
Pair 1-1/2 inch billet aluminum wheel spacers Ford / Chrysler 4-1/2" bolt circle
4pcs 2" Hubcentric Wheel Spacers Dodge Ram 1500 Durango Dakota | 9/16 Studs
15mm 5x112 Hubcentric Wheel Spacers for Audi + 10pc 14x1.5 Ball Seat Lug Bolts
At Andy's Auto Sport, we have a huge variety of wheel spacers to ensure that you have every wheel spacer option available to you. We go out of our way to carry every major line of wheel spacers, so that whether you are looking for a hubcentric wheel spacer or a cheap wheel spacer or anything in between, we've got it for you. Andy's Auto Sport is the ultimate shopping destination for your wheel spacer needs!
Not all wheels are available in the perfect offset or backspacing, so it's sometimes necessary to effectively adjust them with a good set of wheel spacers. Whether you need a few millimeters or a couple of inches of clearance, wheel spacers are a great option for making your wheels fit just right. If you're going for a flush look or need your wheels to clear a set of big brakes, we recommend looking into a set of quality wheel spacers for your ride.
Wheel spacers used to be very poorly made, and were often cast with pot metal that would crack if you over-tightened your wheels. Most of today's wheel spacers, however, are finely crafted pieces of machined aluminum or steel that safely push your wheels out for a wider stance and wheelbase, which improves handling and the overall look of your vehicle. Depending on the manufacturer and the desired thickness, wheel spacers may come with extended wheel studs and/or lug nuts.
Q: What are wheel spacers? Why buy them? How do I know which size of spacer to get?
A: Wheel spacers are carefully machined metal inserts that fit over your hubs between the wheel and hub face to move the wheel further away from the hub face. Spacers are used to optimize fender well clearance for plus size wheels and tires or to give your vehicle an improved aesthetic. Giving your ride a wider stance is great way to add stability and performance as well. If your wheels are tucked far inside your wheel wells adding a small spacer can improve the visual appeal and also boost your ride's handling prowess. Spacers are normally made of aluminum or steel and are simple to install so that even a shade tree mechanic can get the job done in no time.

Determining spacer width can be a tricky proposition. If you are spacing out the existing wheels on your vehicle you can simply measure the distance between the outer most portion of the tire sidewall and the inner fender lip. This distance will give you a rough idea of how much further you can safely go. Remember, to leave a generous gap between the fender lip and tire because the tire will deflect when under load. If you are buying spacers for a new set of wheels the best way to get it right is to determine the width and offset of your existing wheels and compare it to that of your new wheels. If you are buying wheels that are the same size but are offset 10mm more inboard than your existing wheels, then you can run a 10mm spacer to even out the distance and restore the look of your vehicle. If the new wheels are wider you must take into account the new added width when calculating how much spacer to run. If possible it is always best to test fit wheels and tires to your car, take measurements and then order the appropriate spacers. Spacers are often bolt pattern specific, so be sure to check your bolt pattern before ordering.