EXTERIOR
INTERIOR
LIGHTS
PERFORMANCE
SUSPENSION
BRAKES
DRIVETRAIN
AUDIO
WHEELS
GARAGE
NRG Products
Shop NRG Parts by Category
Filter Your Results
Category

NRG Products
Shop NRG Parts by Category

Fits: 00-02 Hyundai Accent (Sedan), 00-03 Volvo V40, 00-05 Mitsubishi Eclipse, 01-02 Dodge Stratus (Coupe), 01-02 Kia Optima, 01-04 Mitsubishi Montero Sport ...
PART# OP-1156B.25

Fits: 68 Chevrolet Camaro, 69-70 Lincoln Mark III, 70 Pontiac Tempest, 72-73 Ford Torino, 72-73 Mercury Cougar, 72-73 Mercury Montego, 72-76 Ford Thunderbir ...
PART# OP-194R.6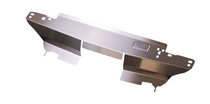 Fits: 94-01 Integra Type-R (DC2 w/ JDM Front)
PART# DVP-1006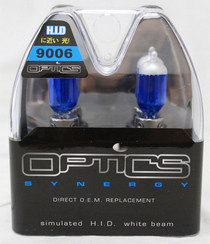 Fits: 00-01 Infiniti I30 (With halogen capsule headlamps), 00-01 Toyota Camry, 00-02 Lincoln LS, 00-02 Saturn L Series, 00-03 Pontiac Bonneville , 00-04 Toy ...
PART# OP-9006W.31

Fits: 00-02 Mercury Grand Marquis, 00-03 Ford Taurus (Sedan) , 00-03 Ford Taurus (Wagon), 00-03 Mercury Sable (Sedan) , 00-03 Mercury Sable (Wagon), 01-0 ...
PART# OP-194R.10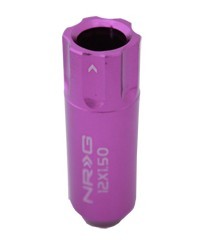 Fits: 00-04 Nissan Xterra, 02-Up Nissan Altima, 02-Up Subaru Impreza WRX, 03-Up Subaru Baja, 05-Up Nissan Frontier, 05-Up Nissan Pathfinder 2WD & 4WD, 05-Up ...
PART# LN-L41PP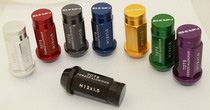 Fits: 00-04 Nissan Xterra, 02-Up Nissan Altima, 02-Up Subaru Impreza WRX, 03-Up Subaru Baja, 05-Up Nissan Frontier, 05-Up Nissan Pathfinder 2WD & 4WD, 05-Up ...
PART# LN-L71BL

Fits: 02-05 Acura NSX, 04-06 Nissan Maxima (With halogen capsule headlamps) , 04-06 Nissan Maxima (With HID (high intensity discharge) headlamps), 98-01 Ac ...
PART# OP-1156R.9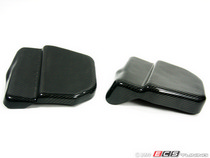 Fits: 06-10 E92
PART# CARB-CV-01

Fits: 72 Dodge Polara, 73-74 Mercedes-Benz 280 C , 73-76 Mercedes-Benz 280 , 73-79 Volkswagen Beetle, 73 Mercedes-Benz 220, 74-76 Mercedes-Benz 230, 75-76 ...
PART# OP-97P.28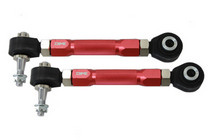 Fits: 08-11 WRX STI
PART# DME-S003

Fits: 96-00 Civic Hatchback
PART# CARB-T110
If you are looking for aftermarket performance and styling components from NRG Innovations, then you have come to the right place. NRG is a leading name for aesthetic and performance parts alike. Here at Andy's Auto Sport we are pleased to offer you a huge selection of NRG products for you to select from. We have a top-notch staff of customer service agents who will ensure that you find the right part for your application, and we can also provide you with technical assistance including detailed product specifications, installation instructions and photos when they are available.
BRAND NEWS
Video Description:


Andy's Interviews NRG!

In this episode, we interviewed Steven Anderson from NRG to uncover more information about what makes NRG a good option for our customers. Here's what to look for in the video:

*At 1:05 you'll hear about the extent of R&D effort that NRG goes through before releasing a new product.

At 7:45, NRG says that if there is anyone in question about where to buy the NRG line, they would advise them to buy it from Andy's!
Improving your vehicle's look and performance does not have to be two separate undertakings. NRG Innovations knows that you want your car to look good and drive well. They have come up with a unique line of products focused on improving style while also enhancing the entire driving experience. From strut braces to quick release steering wheels NRG has something for everyone's taste, and with superb customer service and great attention to detail you know you can buy with confidence. NRG Innovations will set your car apart from the crowd.
NRG was founded back in 2003 by a group of genuine racing enthusiasts who wanted to up the quality of aftermarket products available to the public. Initially they focused primarily on steering wheels and high-end interior products. But thanks to their quick rise in popularity they were able to expand the business and incorporate tuning components into their catalog as well. With a new larger facility their ability to satisfy the demands of the growing performance aftermarket segment has greatly improved, putting them at the top of the industry in customer satisfaction. If you want improved performance and a look to match, check out the products from NRG Innovations.
Okay, let's all admit it: none of us knew what NRG stood for when the company first opened its doors in 2003, but what we did quickly find out is how good its products are. To be honest, we initially listened to the rumors about how NRG was just another low budget company, but once we had its products in our hands, we knew that we were dealing with some high-quality stuff. NRG's attention to detail is great, and we haven't had any problems with any of its products thus far. One of our favorite items is NRG's steering wheel quick-release kit, which comes in various models. After years of use, they stay tight and still work like new. Oh, and in case you were also wondering, NRG stands for Next Racing Generation.