EXTERIOR
INTERIOR
LIGHTS
PERFORMANCE
SUSPENSION
BRAKES
DRIVETRAIN
AUDIO
WHEELS
GARAGE
ARB Products
ARB Products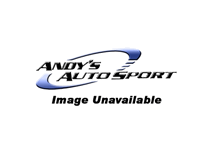 Fits: 07-09 Jeep Wrangler (07-09Jk) Rubicon, Sahara, Unlimited Rubicon, Unlimited Sahara, Unlimited X, X
PART# 5750070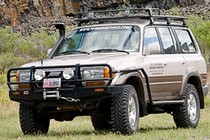 Fits: 90-97 Toyota Land Cruiser 80 Series
PART# 4411030
Style: Step
Finish: Black
Length: Wheel to Wheel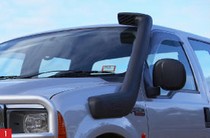 Fits: 92-97 Isuzu Trooper Ls, Ltd, Rs, S, Se
PART# SS225HF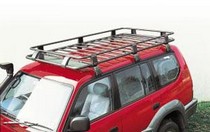 Fits: 80-97 Toyota Land Cruiser Base, 84-01 Jeep Cherokee (Xj) Base, Briarwood, Chief, Classic, Country, Laredo, Limited, Pioneer, Se, Sport
PART# 3800020M
Rack Type: General Purpose Racks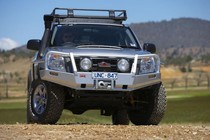 Fits: 01-02 Isuzu Rodeo Sport Base, 98-00 Isuzu Amigo Base, 98-02 Honda Passport Ex, Lx, 98-02 Isuzu Rodeo Base
PART# 3448200
Bumper Type: Custom Front Bumpers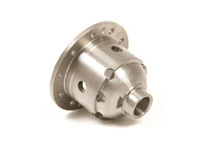 Fits: 03-07 Dodge Ram 3500 Pickup Base, Laramie, Slt, Sport, St, Trx4
PART# RD139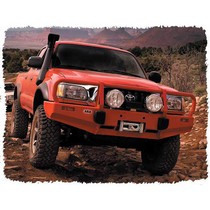 Fits: 95-04 Toyota Tacoma Base, Regular Cab, Sr5, 96-02 Toyota 4Runner Base, Limited, Sr5
PART# 3423020
Bumper Type: Custom Front Bumpers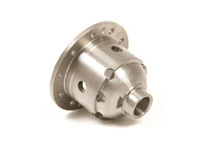 Fits: 02-06 Hummer H1 4 Passenger Hard Door Open Top, 4 Passenger Hardtop, Alpha, 76-83 Jeep Cj5 Base, 76-85 Jeep Cj7 Base, 79-85 Jeep Wagoneer Base, 80-86 ...
PART# RD47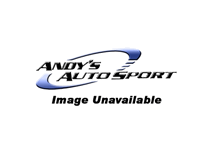 Fits: 01-02 Chevrolet Silverado 2500 Hd Base, 01-02 Chevrolet Silverado 3500 Base, 01-02 Gmc Sierra 2500 Hd Base, 01-02 Gmc Sierra 3500 Base
PART# 3562030
Bumper Type: Custom Front Bumpers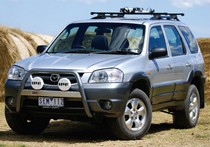 Fits: 01-09 Hyundai Santa Fe Base, Gls, Limited, Se
PART# 3155010
Bumper Type: Custom Front Bumpers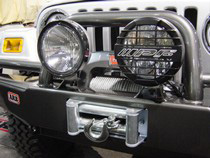 Fits: 05-09 Toyota Tacoma Base, Pre Runner, X-Runner
PART# 900XSS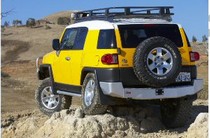 Fits: 04-06 Jeep Wrangler (97-06Lj) Unlimited Rubicon, Unlimited, 97-06 Jeep Wrangler (97-06Tj) 65Th Anniversary Edition, Base, Rubicon, Sahara, Se, Sport, ...
PART# 5650010
Bumper Type: Custom Rear Bumpers
ARB's innovation never ceases to amaze us, and we have a feeling that that innovation is why you're here as well. With amazing products such as portable refrigerators, roller drawer systems, heavy duty air compressors, lights, suspensions, tire carriers, and the company's world famous air locker differentials, finding an ARB product that will make your friends jealous shouldn't pose the least bit of a problem. When you're ready to make your latest ARB purchase, Andy's Auto Sport is here to help.
In the world of off-roading, there aren't many companies we can think of that are as well-known or as well-respected as ARB. ARB products are built to take whatever you can throw at them, and are therefore always a great value for anyone who has a habit of abusing their vehicles. Not that that's a bad thing - sometimes you just have to show them who's boss.
An Australian company with deep roots in the local off-road community, ARB (named after founder Anthony Ronald Brown) started as a garage-based business in 1975, heck-bent on improving the quality of products available to 4x4 aficionados, and is now Australia's largest producer of parts and accessories for the off-road market. The quality of ARB products today shows that the company has remained true to its goal with each and every offering.
When it comes to off-roading, it doesn't get much more hardcore than ARB. The company's Air Locker differentials are legendary, offering what many consider to be the perfect match between an open and locking differential, and we agree. We even know of people using the Air Lockers in early Supra and Corolla drift cars that need a tame differential for the street, but something that is completely locked on the track. ARB also manufactures tons of other products - so many, in fact, that you could probably build a completely custom off-road truck or SUV solely with ARB components. If your 4x4 is in need of some bull bars, suspension parts, a roof rack, snorkel, or even a true fridge/freezer, ARB makes it, and they make it tough!