EXTERIOR
INTERIOR
LIGHTS
PERFORMANCE
SUSPENSION
BRAKES
DRIVETRAIN
AUDIO
WHEELS
GARAGE
MSD Ignition Products
Filter Your Results
Category

MSD Ignition Products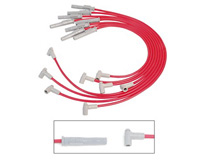 Fits: 92-95 Wrangler (87-95Yj), 92-98 Cherokee (Xj), 92 Comanche, 93-98 Grand Cherokee (Zj), 97-98 Wrangler (97-06Tj)
PART# 32239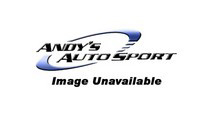 Fits: 93-96 Corvette, 93-97 Camaro, 93-97 Firebird, 94-96 Caprice, 94-96 Fleetwood, 94-96 Impala Ss, 94-96 Roadmaster
PART# 32129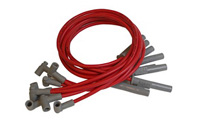 Fits: 67-69 Barracuda, 67-76 Charger, 68-75 Roadrunner, 70-71 Challenger, 71-78 B200 Van, 74 B100 Van, 75-78 B300 Van
PART# 32739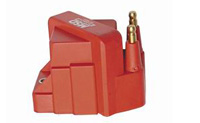 Fits: 00-04 Alero, 00-05 Impala, 01-05 Aztek, 02-05 Rendezvous, 05-07 Lacrosse, 06-07 Lucerne, 86-05 Lesabre, 86-93 Cutlass Ciera, 86-99 Century, 86-99 Rivi ...
PART# 8224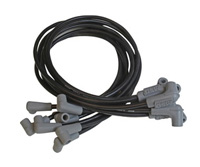 Fits: 85-86 C10 Pickup, 85-86 C10 Suburban, 85-86 C15/C1500 Pickup, 85-86 C20 Pickup, 85-86 C20 Suburban, 85-86 C25/C2500 Pickup, 85-86 C30 Pickup, 85-86 C3 ...
PART# 31413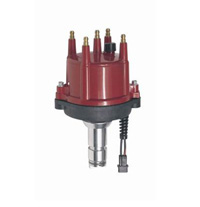 Fits: 54-74 Beetle, 71-74 Super Beetle
PART# 8485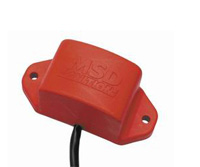 Fits: 87-03 Dakota, 91-92 Spirit, 91-92 Stealth, 91-93 Caravan, 91-93 Daytona, 91-93 Dynasty, 91-93 Shadow, 92-93 Grand Caravan, 93-95 Probe, 94-02 Ram 2500 ...
PART# 8910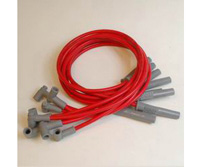 Fits: 64-74 Barracuda, 66-78 Charger, 68-75 Roadrunner, 70-74 Challenger, 71-80 B100 Van, 71-80 B200 Van, 71-80 B300 Van, 91 Dakota
PART# 32749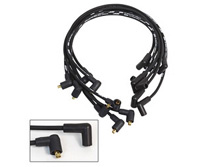 Fits: 55-74 Corvette, 61-74 C10 Pickup, 61-74 C20 Pickup, 61-74 C30 Pickup, 61-74 K10 Pickup, 61-74 K20 Pickup, 62-74 Nova, 64-73 Chevelle, 67-74 C15/C1500 ...
PART# 5564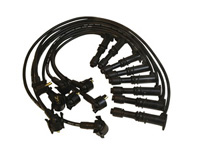 Fits: 94-97 Thunderbird, 96-98 Mustang, 96 Town Car
PART# 32223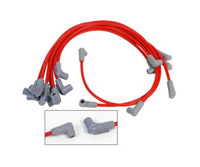 Fits: 85-86 C10 Pickup, 85-86 C10 Suburban, 85-86 C15/C1500 Pickup, 85-86 C20 Pickup, 85-86 C20 Suburban, 85-86 C25/C2500 Pickup, 85-86 C30 Pickup, 85-86 C3 ...
PART# 31419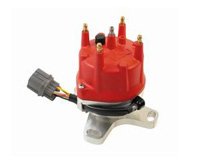 Fits: 94-01 Integra, 94-97 Civic Del Sol, 99-00 Civic
PART# 8488
MSD Ignition Products builds race-proven parts that will add horsepower and responsiveness to your vehicle, even if it's just your grocery-getter. However, we get the feeling that if you're looking for MSD Ignition Products, whether it's spark plug wires, distributors, ignition boxes, or ignition coils, you have a little more planned for your ride than picking up a gallon of milk! Check out our assortment of MSD parts to see how easy it is to make your ride rip!
If getting the most out of your engine's ignition and timing for more performance and efficiency doesn't appeal to you, there's probably not much we can, or should do, to try to convince you. If, however, you're on the lookout for ways to boost your vehicle's ignition capabilities and maximize its performance gain potential with quality components, you owe it to your ride to include MSD Ignition Products on your list of upgrades.
An upgraded ignition system not only improves power and torque, but it also improves fuel economy by maximizing combustion efficiency and reducing the amount of wasted fuel. MSD Ignition Products are a reliable way to boost spark (more spark equals more horsepower), resulting in easier engine starting and cleaner-burning spark plugs. So, let's look at the downside of using MSD Ignition Products - oh wait, there aren't any!
It always impresses us when a company is able to effectively solve a technical barrier, and in the process ends up creating something that not only works, but solves other problems as well. MSD Ignition was developed to solve a weak spark condition that presented itself when Autotronic Controls Corporation (MSD's parent company) invented the lean-burning Electrasonic Fuel Induction system, which was designed to improve fuel economy. With the MSD unit's capacitive discharge design firing off multiple sparks during combustion (MSD stands for "Multiple Spark Discharge," by the way), not only was the lean air/fuel mixture able to ignite, but it also improved starting and idle, and it also created more power with fewer emissions. Today, MSD Ignition is considered the undisputed leader in the field of performance ignition parts, and offers everything from individual ignition components to complete systems.