EXTERIOR
INTERIOR
LIGHTS
PERFORMANCE
SUSPENSION
BRAKES
DRIVETRAIN
AUDIO
WHEELS
GARAGE
Chevrolet Pressure Plates
Chevrolet Pressure Plates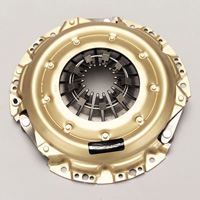 Fits: 84-92 Camaro Base, IROC-Z, RS, Z28 V8 5.0/5.7, 84-92 Firebird Base, Formula, S/E, Trans Am GTA, Trans Am V8 5.0/5.7
PART# CF360056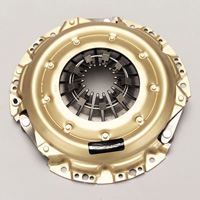 Fits: 96-02 Camaro Base, RS V6 3.8, 96-02 Firebird V6 3.8
PART# CF360076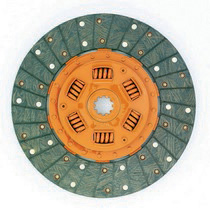 Fits: 1957-1975 Chevrolet Bel Air Base, 1957-1981 Chevrolet Corvette Base, 1957 Chevrolet Two-Ten Series Base, 1958-1972 Chevrolet Biscayne Base, 1958 Chevr ...
PART# 55-111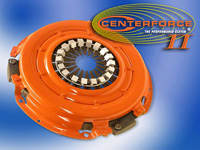 Fits: 84-89 S15 Jimmy L4, V6 2.0/2.5/2.8, 84-93 S10 Pickup L4, V6 2.0/2.5/2.8, 86 Comanche Custom, X, XLS V6 2.8, 91-92 Isuzu Rodeo V6 3.1, 91-93 Sonoma Bas ...
PART# CFT361904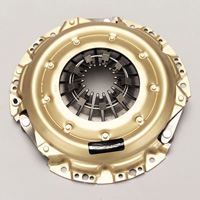 Fits: 93-97 Camaro Z28 V8 5.7, 93-97 Firebird Formula, Trans Am GT, Trans Am V8 5.7
PART# CF361020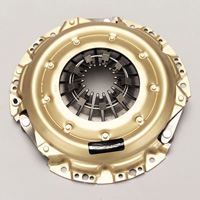 Fits: 89-93 Corvette V8 5.7 S6-40/ML9 Trans (Standard 6 Speed), THM700-R4/4L60/MD8 Trans (Automatic 4 Speed)
PART# CF361000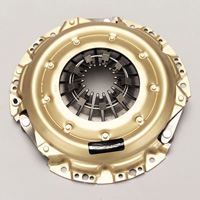 Fits: 95-98 Achieva Base, S, SC, SL L4 2.3/2.4, 95-99 Sunfire Base, GT, SE L4 2.3/2.4, 96-98 Grand Am GT, SE L4 2.4, 96-99 Cavalier Base, LS, Z24 L4 2.4
PART# CF360074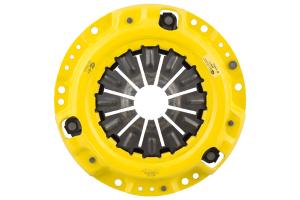 Fits: 1979-1982 Toyota Corolla; 1.8L Engine, 1985-1987 Toyota Corolla GTS; 1.6L Engine, 1985-1988 Chevrolet Nova; 1.6L Engine, 1985 Toyota MR-2; 1.6L/1.8L E ...
PART# T019X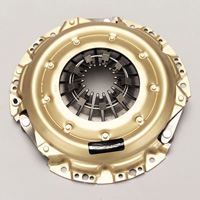 Fits: 96-00 Express 2500 V8 5.0/5.7, 96-00 K2500 Pickup V8 5.0/5.7, 96-00 Savana 3500 V6, V8 4.3/5.7, 96-00 Tahoe V8 5.7, 96-00 Yukon Base, Denali, SLE, SLT ...
PART# CF360310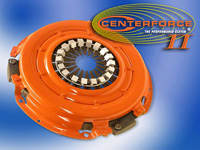 Fits: 62-67 Suburban V8 4.6, 69-78 D100 Pickup V8 6.3/6.6/7.2, 69-86 K30 Pickup V8 5.7, 6.2, 6.5, 6.6, 7.4, 69-94 Blazer V8 5.7/6.2/7.4, 70-96 G30 Van Base, ...
PART# CFT361909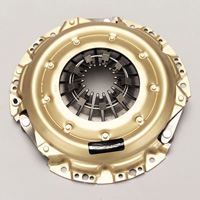 Fits: 94-96 Corvette V8 5.7 4L60-E Trans (Automatic 4 Speed), S6-40/ML9 Trans (Standard 6 Speed)
PART# CF361130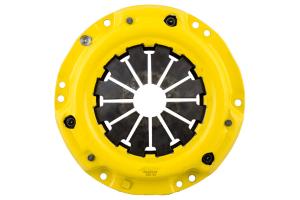 Fits: 1987-1988 Chevrolet Sprint Turbo, 1989-1991 Geo Metro; 1.3L Turbo Engine, 1989-2000 Suzuki Swift; 1.3L Engine, 1992-1997 Geo Metro; 1.3L Engine, 1995- ...
PART# SZ010X
Not able to find what you are looking for?

NOS GM 1962-1980 Chevy Iron Duke Pressure Plate Chevelle Vega 151 194 122 140
Andco CA0045 Clutch Pressure Plate For Chevrolet Pontiac Chevette T1000 1.6L
Perfection Clutch Reman Pressure Plate For Pontiac Chevrolet Firebird Camaro
Chevy Sprint 1985 1986 1987 1988 New Clutch Cover SZC511
Toyota Corolla Celica & Chevy Prizm New Clutch Cover 061-3492
At Andy's Auto Sport, we have a huge variety of Chevrolet pressure plates to ensure that you have every clutch pressure plate option available to you. We go out of our way to carry every major line of Chevrolet pressure plates, so that whether you are looking for a SPEC Chevrolet pressure plate or a Centerforce clutch pressure plate or anything in between, we've got it for you. Andy's Auto Sport is the ultimate shopping destination for your Chevrolet clutch pressure plate needs!
The clutch is the center of a cars drivetrain. Whether you are ripping through the gears on your favorite back road or launching off the line at the drag strip, having a properly working clutch is crucial for performance. It is the pressure plate's job to clamp down on the clutch disc and transmits the engines power to the drive wheels. If your pressure plate is old and worn out it can cause numerous problems including clutch chatter, slipping, and damage to other drivetrain components. It is crucial that you have a good working pressure plate in your vehicle in order to keep it performing well, and we have a great selection of pressure plates to fit your needs.
Pressure plates come in different varieties ranging from stock to full racing versions. One of the major differences between a stock type pressure plate and a racing type pressure plate is the amount of clamping force it has. With a stock type pressure plate, high-power engines will often over power the units causing the clutch to slip If you have upgraded your motor to make it more powerful we recommend using a stronger pressure plate with more clamping force to help get the power to the ground. One thing to consider when stepping up to a stronger pressure plate is that the clutch pedal will get a heavier feel. Most of us at Andy's prefer the increased pedal pressure as it makes shifting the gears feel more solid and direct.
Q: What is a pressure plate? Why buy one? If I buy a clutch kit from Andy's, do I also need to buy a pressure plate separately?
A: Pressure plates are an integral part of your drivetrain. The job of a pressure plate is to apply clamping force to your clutch friction disc allowing the engine to transmit power to the transmission. When your foot is on the clutch pedal the pressure plate releases its clamping pressure allowing the engine to turn freely from the transmission, but as soon you lift your foot from the clutch pedal, the pressure plate clamps back down. However in certain cases such as with modified vehicles a stock pressure plate is unable to handle the strain and will allow the clutch to slip. For these applications high performance pressure plates are available that provide increased clamping force to handle uprated engines that are pumping out increased horsepower. The improved clamping force keeps the clutch from slipping and allows you to put all the power to the ground. Some of these pressure plates are also lighter weight, which reduces rotational mass and allows your motor to spool up faster.

Normally, purchasing a clutch kit means that you will not have to purchase a pressure plate separately. The vast majority of the clutch kits here at Andy's come complete with both a pressure plate and clutch disc. These items are commonly packaged together because it is important that you run a clutch disc and pressure plate that are compatible with one another. As with most things there are a few exceptions to the rule, so when you buy your clutch kit be sure to double check the parts list to ensure that it includes a pressure plate. If you are looking to mix and match performance clutch discs and heavy duty pressure plates you may have to purchase the items separately instead of in kit form.