Roush Mustang
Andy's Auto Sport partnered up with RoushMustang.net to offer some cool info here to our customers about the Roush Mustang. This page is intended to be an information resource for people who want to know more about custom Mustangs.
What is Roush?
Roush Performance (their website is
www.roushperformance.com
) is a performance parts company founded by Jack Roush. They specialize in custom Ford parts, and in particular they are very well known for making performance parts for the Ford Mustang.
Roush Performance is very qualified to be making these types of parts. Jack Roush has a championship-level racing track record, and according the company website (
www.roushperformance.com/about_company.shtml
), Jack Roush personally approves each part Roush Performance makes before the company releases that part to the general public.
Roush Performance engineers and manufactures a huge variety of Mustang parts, ranging from performance parts (like intakes, exhaust, and superchargers) to cosmetic parts (body kits, wheels, and accessories).
---
Roush 427 makes 435 horsepower
This car looks incredibly impressive. With tons of power and torque, as well as a full suspension upgrade that allows .97 lateral g on the skidpad. Not bad for a pony car!
---
Roush Mustang Photo Gallery




Mustang Parts. You can find Roush Mustang parts here at Andy's. Here are some of the types of parts Roush has and some links where you can buy them: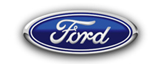 OE Mustang Parts - Roush is considered an elite auto parts manufacturer, and in fact so much so that most automotive enthusiasts consider their line of products to be of the same caliber as OEM Mustang parts. So if you have Roush Mustang parts on your car, it's like you have OEM-quality parts but with a customized style and performance.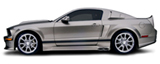 Body Kits - Roush makes some of the highest-quality body kits in the world. Their Mustang body kits are super clean, and they fit like a glove unlike some other body kits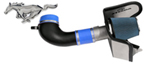 Intakes - Roush specializes is speed! So their Mustang intakes are going to generate excellent performance gains.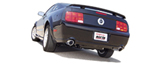 Exhaust Systems - Roush is led not only by Jack Roush, but also by a team of engineers he employs. These people take their parts seriously, and a Roush Mustang Exhaust system is no joke. The sound is deep and very clean!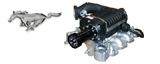 Superchargers - If you want to go lightning fast down the street, and you have the money to make it happen, a Roush Mustang supercharger will take you there!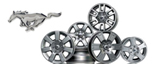 Wheels - Roush is world famous for making distinct Mustang wheels. It definitely beats have the factory wheels on your Mustang.





Roush Fun Facts Jack Roush went to Berea College and majored in Math and minored in Physics. Now wonder he's smart enough to engineer Mustang parts that perform so well!

Jack Roush actually worked at Chrysler for a year (after working at Ford) before starting his own business and becoming world famous for making custom and performance Mustang parts.