Jeep Patriot Buyer's Guide
FENDERS
Pilot Automotive
Fender Vents
Pilot is a well-known manufacturer of automotive accessories, from exhaust tips to floor mats and everything in between. Their extensive line of fender vents allow for Patriot drivers to showcase some style on the otherwise bare
fenders
of their rides. The diversity of styles is simply massive, with vents reminiscent of AMG cars, 50's Nomads and more. In addition, most of their products are stick-on meaning the installation process is as easy as pie. Come check out
the great selection
and add some style easily to your Patriot with the help of Andy's Auto Sport.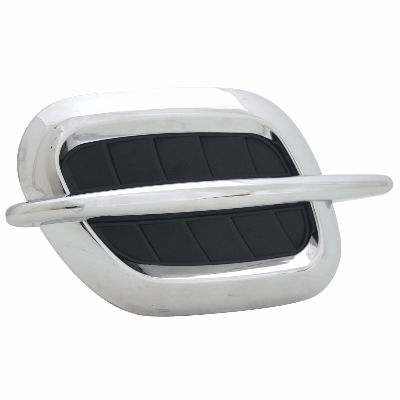 HOODS
Spyder Auto
WRX-Style Air Flow Hoop Scoop
Spyder Auto is another well-known brand that manufactures a great selection of auto accessories, from tail lights to exhaust tips and everything in between. The WRX-influenced design is bold, blocky and meshes well with the geometric design of the Patriot.
This hood scoop
is a cheap and easy way to give your car that extra bit of style and aggression that will make it a stand-out on the road. Installation is simple - use adhesive or mold it to the hood - so you can spend your time enjoying the new look, which comes at a reasonable cost: only $18.75 via Andy's Auto Sport.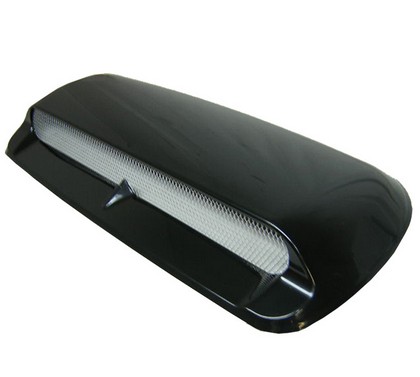 PROJECTOR HEADLIGHTS
Projector Headlights
make for improvements in both the style and safety department. What gives your car presence better than an extremely bright headlight? In addition, you're ensuring that your car is better visible at night, thereby better protecting you and your occupants. Most of these headlight kits are direct bolt-ins that require minimal installation work. What's not to like? Check out the selection at Andy's Auto Sport.
JEEPPATRIOTFORUM.ORG
RIMS
CCi
Wheel Skins
Adding
wheel skins
to your stock wheels is a great way to add style without spending an excessive amount of money. Fitting a skin allows for an instantaneous transformation from the original wheel's finish to a brilliant chrome. Triple-chrome plated high-impact ABS construction ensure long lasting good looks and sturdiness. For quick and easy aesthetic upgrades, it's hard to find a more cost-effective
accessory
! Available via Andy's Auto Sport for a very reasonable $70.40 a set.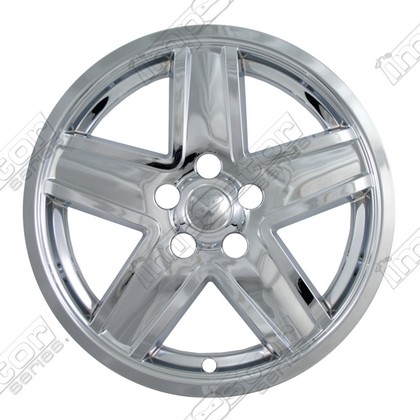 PERFORMANCE EXHAUST SYSTEMS
Magnaflow
Single Straight Rear Passenger Side-Exit Cat-Back
Magnaflow's
exhaust systems
reflect decades of intensive research and development.
This mandrel-bent cat-back
offers gains in power, a smooth, distinctive exhaust note and increased presence on the street. This
auto part
provides long-lasting, high-quality performance for a very reasonable $583.19.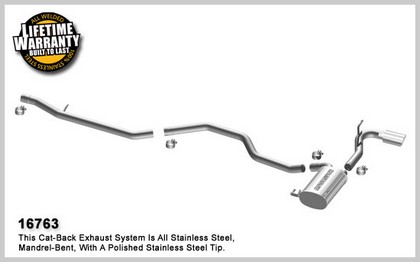 BORLA
Stainless Steel Cat-Back
Designed for simple installation and a long lifespan, the Borla cat-back fits both the AWD and 2WD version of the Patriot and promises gains in power, fuel economy, exhaust and sound and a reduction in weight! Made from premium 2 ¼" T-304 stainless steel tubing, this cat-back system to designed to resist wear and tear for a long time - it's even backed by a million mile warranty!
This exhaust system
is truly hard-to-beat in terms of value and its performance rivals that of more expensive makes. This is one of the most popular
Jeep parts
around, available at
Andy's Auto Sport
for a very reasonable $772.89.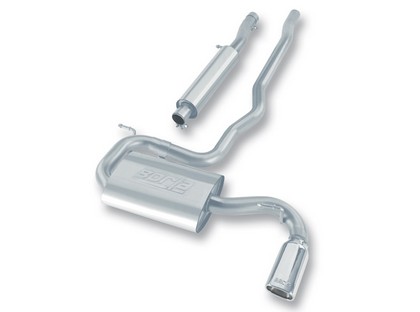 COLD AIR INTAKES
One of the quickest ways to improve your Patriot's engine performance is by adding a
cold air intake.
The stock air boxes typically ingest warm air from inside the engine bay, whereas the cold air intakes are designed to pull air from outside the car, typically inside the fender well. With a colder intake charge, the number of air molecules making their way into the combustion chamber are significantly higher than otherwise, and the ECU compensates by adding more air, allowing for a stronger explosion and therefore, more power.
BUMPERS
Some of the easiest means of modifying the appearance of your car is adding an aftermarket bodykit. If a complete bodykit is too expensive, or you're not interested all of the components, you can select a bumper alone. These
accessories
not only give your Patriot a unique look, the can help improve your ride's patriot depending on what they're made out of. Check out the selection of
aftermarket bumpers
at Andy's Auto Sport:
CATALYTIC CONVERTERS
Pacesetter
High Flow Oval Catalytic Converter
When adding a performance exhaust system, sometimes a
high flow catalytic converter
in needed to ensure strong flow, though a standard exhaust system will still benefit strongly from the addition of such a piece.
This particular "cat"
has a 4" diameter and a stainless steel casing which fits directly into the standard exhaust and features a 5-year, 50,000 mile warranty. In addition, it meets EPA and C.A.R.B. requirements and it's reasonably affordable, too, just $203.25 at Andy's Auto Sport.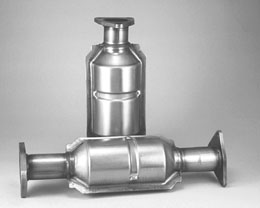 Stainless Works
Catalytic Converter - Metal Matrix Hi-Flow
This hi-flow catalytic converter
is made of high-quality Everlast 304L stainless steel and features a 4" body diameter. This particular "cat" is designed for high-horsepower applications and it's sturdy construction ensures a long lifespan, even with heavy usage! This fantastic piece of exhaust technology can be had at Andy's Auto Sport for a reasonable $179.55 each, as seen here.