Procar Racing Seat - Rally Series 1000, Grey Velour (Right)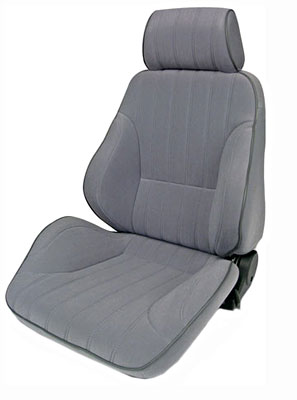 Description



Product Videos
This episode of Andy's Auto Sport TV is a seats overview video that helps you choose which seat to buy. We offer input about whether to get a reclining or fixed-back seat, which seats are most comfortable, which seats are best for the track, which offer the best lumbar support, which are best for muscle car restoration, and which are best for off-roading. We explain how to find a seat that fits your body size.
This episode of Andy's Auto Sport TV explains how to install seats and which brackets to buy to make sure your seat installation goes smoothly!
Fits On:
Universal - Fits All Vehicles
About this Manufacturer:
Procar, based out of Redondo Beach, California, has been making custom seats since 1982. Their longevity can be attributed to a number of things:

*They make a huge assortment of styles, including looks for newer-age sport compact cars all the way to looks for classic muscle cars.

*They make high-quality seats. Unlike some other seats on the market, Procar's seats are not made with rock-bottom manufacturing cost in mind. Rather, they make their seats with a goal of true usability in mind, for both daily driving and racing environments.

*Their seats have all-steel tig-welded frames that are electro-statically coated.

*Their seats use hi-density injection-molded foam for maximum comfort, support, and durability.
About this Product:
Hot Seats for Hot Rods. Equally at home in either a muscle car, pony car, Jeep, or off-road buggy, the Rally features vertical stitching for the vintage look with a pronounced side bolstering for added support under hard cornering.

» SITE CENTERS



» LINKS



» POWERED BY









CURRENT VEHICLE
Volvo