Iwata W400LV-144G Spray Gun Only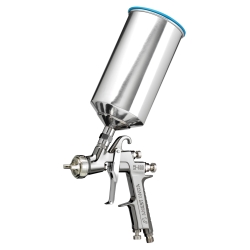 Description



Fits On:
Universal (All Vehicles)
About this Product:
Features and Benefits:

•LV Technology for less overspray and fine atomization
•Applicable for solvent and waterborne products
•High transfer efficiency
•Minimal overspray and is environmentally friendly
•Center post, gravity fed spray gun

This gun comes with a 1.4 nozzle size. The W400 center post, gravity fed spray gun combines LV technology with high-TEC standard to give you high transfer efficiency control and superior atomization. The LV technology will produce a " tulip" pattern with fine atomization and less overspray. This model is shipped with the gun only, without a cup.

» SITE CENTERS



» LINKS



» POWERED BY









CURRENT VEHICLE
Volvo