V-8 Tools 6 Piece Straight A/C And Fuel Line Disconnect Set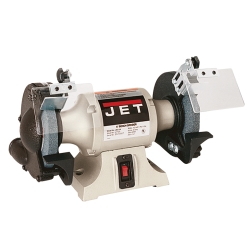 Description



Fits On:
Universal (All Vehicles)
About this Product:
Features and Benefits:

•Totally enclosed pre-lubricated ball bearings
•Rubber mounts prevent movement
•Includes cast iron wheel guards and dust vents
•One piece quick adjusting spark guards
•Large eye shields with quick adjustment

If you have things that need cleaning, sharpening, buffing, removing rust, or removing burs from metal, then you need a grinder. The JET 6" Industrial Bench Grinder features heavy duty construction with powerful, long-life motor for use all day, every day. It comes standard with fine and coarse vitrified grinding wheels, cast iron wheel guards and dust vents, and more.

» SITE CENTERS



» LINKS



» POWERED BY









CURRENT VEHICLE
Toyota