EXTERIOR
INTERIOR
LIGHTS
PERFORMANCE
SUSPENSION
BRAKES
DRIVETRAIN
AUDIO
WHEELS
GARAGE
Strut Mounts
Strut Mounts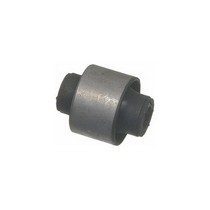 Fits: 91-95 Acura Legend, 95-98 Honda Odyssey
PART# IK90213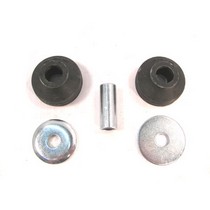 Fits: 01-03 Acura CL, 04-10 Acura TSX, 07-09 Mazda CX-7, 10-11 Honda Accord Crosstour, 83-01 Honda Prelude, 86-11 Honda Accord, 86-90 Acura Legend, 88-00 Ho ...
PART# IK9492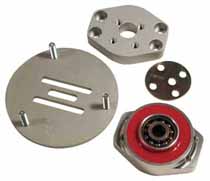 Fits: 07-10 3 Series (E90, E91, E92, E93) RWD, 08-10 1 Series (E81, E82, E87, E88) RWD
PART# 72190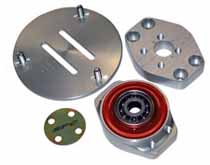 Fits: 03-08 3-Series (E85) Z4 RWD, 92-99 3-Series (E30) 318Ti RWD
PART# 72090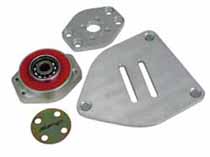 Fits: 07-10 Cooper/Cooper S/Conv./Clubman FWD
PART# 67630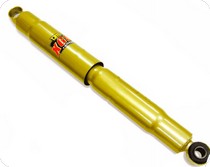 Fits: 05 - 10 Pathfinder R51, 2005 - Up Frontier D40, 2010 - Up Pathfinder R51
PART# 659THB10M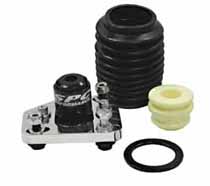 Fits: 94-04 Mustang RWD, 99-04 Mustang Cobra RWD
PART# 72060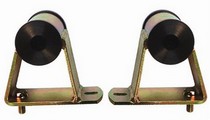 Fits: 97-06 Jeep Wrangler
PART# RE9103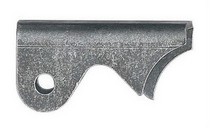 Fits: 97-06 Jeep Wrangler
PART# RE9973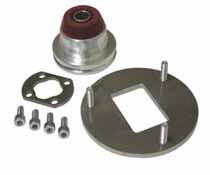 Fits: 96-04 5 Series (E39) 528i w/ EDC, 540i, 540iT, M5 RWD
PART# 72180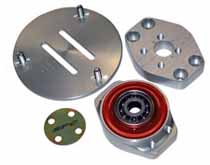 Fits: 00-04 3-Series (E46) Coupe & Convertible RWD/AWD, 96-03 5-Series (E39) 525i, 528i w/o EDC, 528iT, 530i
PART# 72080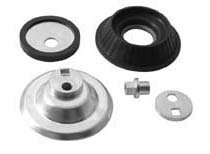 Fits: 95-00 Contour FWD, 99-02 Cougar FWD
PART# 89675
Not able to find what you are looking for?

MK1 PillowBall Bearing Strut Upper Mount For Coilover Kit Mounts Plates
03-05 Toyota Sienna FWD Front Quick Complete Struts & Coil Springs w/ Mounts x2
05-10 Chevrolet Cobalt Front Quick Complete Struts & Coil Springs w/ Mounts x2
AMC AMX JAVELIN STRUT BAR FRAME MOUNTS w/ CLUTCH PIVOT PROVISION N/R
04-09 Toyota Prius Rear Quick Complete Struts & Coil Springs w/ Mounts Pair x2
Most modern day vehicles rely on struts for their front and rear suspension. The benefits of the strut design are many. They combine the shock absorber and spring into one simple unit which also serves as a suspension locating and mounting point. This means they save weight, don't take up much space, and are extremely effective at handling suspension duties. The strut attaches to your car at the top with strut mounts. These mounts are specifically designed to keep the strut firmly located in place, but are also engineered to be flexible and absorb excess shock from heavy hits. If these strut mounts are not in tip top shape it can cause a host of problems from miss-alignment and tire wear to looseness in the steering. If you suspect your strut mounts have seen better days, we highly recommend that you invest in a new set.
Most OEM strut mounts consist of a steel outer structure with a rubber bushing inside to absorb and deflect harsh shocks. Over time rubber degrades due to environmental exposure and regular wear and tear. This means these strut mounts have a finite life and should be replaced as part of the regular maintenance and up keep. It is important to replace your strut mounts before they totally fail. Once the rubber wears completely away permanent damage can be done to the strut itself, which is a much more expensive fix. The simple thing to do is to have your struts checked on a regular basis and replace the top mounts when necessary.
Q: What are strut mounts? Why buy them?
A: Strut mounts are the component used to attach the upper portion of the strut to the chassis. The strut mount needs to be firm enough to positively locate the strut, but it also must have some flexibility in order to handle suspension movement, bumps and to absorb shock. Over time your factory strut mounts will succumb to the stresses of the road leaving you with sloppy and unpredictable handling. New strut mounts will restore your vehicle to like-new condition and have it performing flawlessly on the road. These mounts are made of the most durable materials to last you for many miles and are quite affordable so you really have no excuses to keep driving on dangerous worn out mounts.