EXTERIOR
INTERIOR
LIGHTS
PERFORMANCE
SUSPENSION
BRAKES
DRIVETRAIN
AUDIO
WHEELS
GARAGE
Volant Products
Shop Volant Parts by Make
Shop Volant Parts by Category
Volant Products
Shop Volant Parts by Make
Shop Volant Parts by Category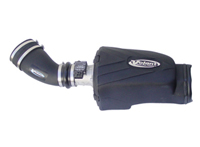 Fits: 99-01 Ford Lightning 5.4L
PART# 19954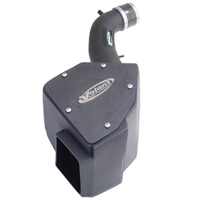 Fits: 99-03 Toyota 4 Runner 3.4L, 99-03 Toyota S Runner 3.4L, 99-03 Toyota Tundra 3.4L, 99-04 Toyota Tacoma 3.4L
PART# 18634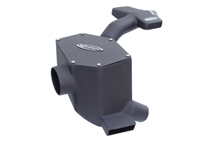 Fits: 04-06 Chevrolet Colorado 3.5L, 04-06 GMC Canyon 3.5L
PART# 15535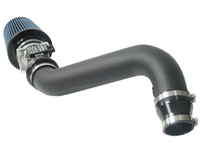 Fits: 95-98 Ford Ranger 2.3L / 2.5L
PART# 29425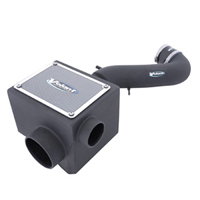 Fits: 03-04 Toyota 4 Runner 4.7
PART# 18947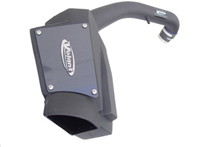 Fits: 98-99 Jeep Wrangler / Rubicon 4.0
PART# 17640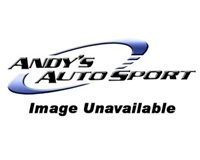 Fits: 04-06 Ford Ranger 4.0
PART# 19140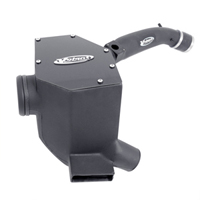 Fits: 04-06 Chevrolet Colorado 2.8L, 04-06 GMC Canyon 2.8L
PART# 15428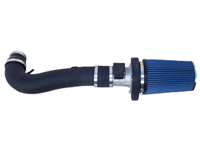 Fits: 96-03 Ford F-150 4.2L, 99-05 Ford Expedition 4.2L
PART# 29642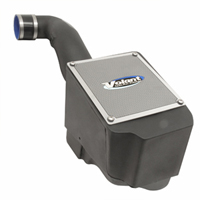 Fits: 05-06 Jeep Cherokee 6.1
PART# 17861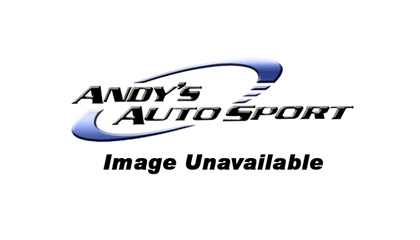 Fits: 05-06 Cadillac STS 4.6
PART# 15846150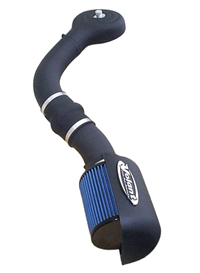 Fits: 00-02 Dodge Dakota 3.9 / 5.2L, 00-02 Dodge Durango3.9 / 5.2L
PART# 26952
Volant has been building some of the coolest power-adders we've seen in the past few years, and its cold air intakes, reusable air filters, stainless steel exhaust systems, and scoop kits have put Volant on the map as one of the most popular brands to consider when shopping for horsepower. Luckily for you, Andy's Auto Sport makes buying Volant products easy by putting them all in one place, so have a look and decide for yourself what Volant performance parts are right for your car, truck, or SUV.
You can usually spot a Volant product from a mile away thanks to the company's unique designs and its cool blue filters, and the company always seems to take a different approach to producing power than most other companies, with very effective results. It's no wonder, then, that automotive enthusiasts who are looking for a unique way to add power and torque to their rides, as well as a high-tech look under the hood, often choose Volant.
Volant's PowerCore air filters require absolutely no cleaning or oiling, or any other maintenance for that matter, and are said to last about 150,000 miles before needing to be replaced under normal driving conditions. If you happen to already have a Volant cold air intake kit but want even more power and efficiency, the company offers its Cool Air Scoop, which attaches to the bottom of Volant cold air intake boxes and draw in even colder air in from behind your front bumper or valance.
Volant air intakes feature a high-flow air filter and housing, and a larger intake duct. A sealed box protects the filter from dirt and debris and maintains cold air charge. As much as 10 or more horsepower can be gained from a Volant air intake system.

Not all intake systems are the same and savvy customers know which ones make more power than others. This is why Volant Cool Air Intakes are extremely popular with customers who know intake systems. What's the difference? Volant Cool Air Intakes take a different approach to making power. Volant seals conical, high-flow air filter in a box that has more air volume than factory units. This process also eliminates any chance of hot air from contaminating the intake charge to the engine.

Other intakes use shields to block hot air but not all of it is eliminated. With the hood closed and the engine at normal operating temperatures, open element systems do not ingest hot-engine heat. In fact, recent tests have shown that some electric fans actually blow hot air into the intake on those systems using a heat shield. Any time air intake temperatures begin to read 100 degrees and higher, the engine's ECM begins to take away ignition timing and power is dramatically reduced.

With Volant the quality of components are extremely high and every system includes stainless steel hardware and high-temperature silicone sleeves that do not flex or distort, even under the most extreme conditions. All Volant Cool Air Intakes are simple to install.