EXTERIOR
INTERIOR
LIGHTS
PERFORMANCE
SUSPENSION
BRAKES
DRIVETRAIN
AUDIO
WHEELS
GARAGE
SPEC Products
Filter Your Results
Category

SPEC Products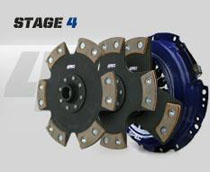 Fits: 90-95 Protégé 1.8L (Includes DOHC 2wd), 90-96 Escort 1.8L (Includes DOHC)
PART# SF744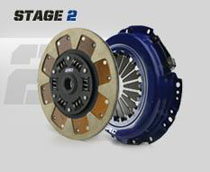 Fits: 96-99 Jetta III 1.9L (Includes TDI), 98-00 Beetle-Late 1.9L (Includes TDI thru 11/00), 99-01 Golf IV 1.9L (TDI thru 11/00), 99-01 Jetta IV 1.9L (Inclu ...
PART# SV492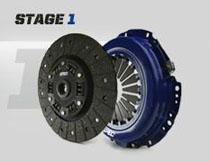 Fits: 59-64 Mercedes 220 2.2L (Includes B/SB), 65-72 Mercedes 230 2.3L, 66-72 Mercedes 250 2.3/2.5L, 67-71 Mercedes 280S 2.8L (from chassis 623), 67-71 Merc ...
PART# SE751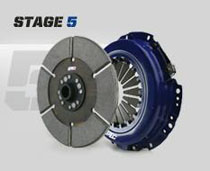 Fits: 83-88 Thunderbird 2.3L (Includes Turbo), 84-86 Mustang 2.3L (Includes SVO)
PART# SF725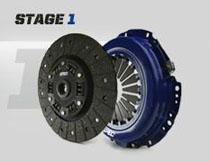 Fits: 94-95 Saab 900 2.5L (Includes S/SE)
PART# SS121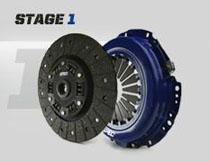 Fits: 74-83 280Z/ZX 2.8L (Excludes Turbo, 2+2), 81-84 Maxima 2.4/2.8L, 89-94 240SX 2.4L
PART# SN541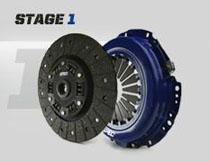 Fits: 05-08 Golf V 2.5L, 05-08 Jetta V 2.5L, 05-08 Rabbit (New) 2.5L
PART# SV251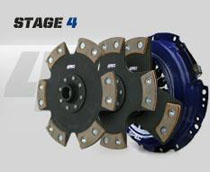 Fits: 96-01 Sonata 2.0/2.4/2.5L
PART# SY904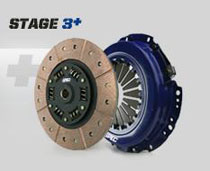 Fits: 92-94 Grand Am 2.3L (Includes SOHC/Isuzu 5sp)
PART# SP353F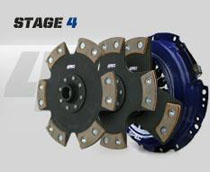 Fits: 86-90 Legend 2.5L/2.7L
PART# SA184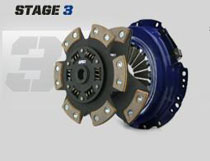 Fits: 80-88 Coupe, GT 1.8L (Includes PV, DZ, JN, JV and SF engines), 82-90 Audi 100 1.8L (Includes DR, RS, DS, JW, NP, SH engines), 83-87 Audi 4000 1.8L (In ...
PART# SV313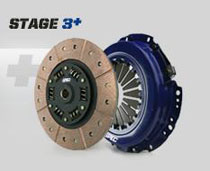 Fits: 79-85 Porsche 924 (Engine: 01,2,4,5) (Includes Carerra GT,Turbo)
PART# SP123F
SPEC manufactures some of the most popular aftermarket performance clutches on the planet, with single and twin-disc versions available to make the most of your ride's power. In addition, SPEC makes billet aluminum flywheels and upgraded pressure plates that are both lighter and stronger than factory original parts, allowing your engine to rev freely and quickly for better performance. We carry a lot of SPEC clutch products to suit your needs, so check out the SPECS and get your ride up to SPEC.
SPEC Clutches offers various stages of performance based on your vehicles setup and the type of driving you do. The company designs, prototypes, manufactures, and hand-assembles its own clutches and flywheels in-house, allowing SPEC to stay on top of quality control without any unnecessary variables such as third-party design and rebadging. With more than a few racers on staff at SPEC, the company knows what does and doesn't work when it comes to clutches.
SPEC manufactures literally thousands of clutches and flywheels for almost any vehicle you can think of, and all of them are proudly built in the USA by automotive enthusiasts who love power and speed. If your vehicle is putting out ungodly amounts of horsepower and torque, SPEC's Super Twin multi-disc clutch units provide the ultimate in performance, with standard carbon graphite discs for superb grabbing power.
SPEC clutches have become a mainstay in many forms of motorsports today, and with clutch applications and flywheels for most popular sports cars (and even some exotics), it's no surprise. The company is very actively involved in various racing programs, which allows it to continue to evaluate and improve its products through real-world competition, which is the ultimate test of whether or not the products are doing their jobs. With five stages of clutch discs available, not to mention multi-disc clutches, SPEC is made to handle whatever your driveline can throw at it.