EXTERIOR
INTERIOR
LIGHTS
PERFORMANCE
SUSPENSION
BRAKES
DRIVETRAIN
AUDIO
WHEELS
GARAGE
Ready Lift Products
Ready Lift Products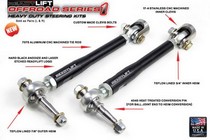 Fits: 2009-Up Dodge Ram 1500 2WD, 4WD
PART# 38-1000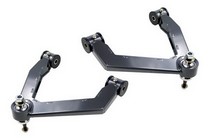 Fits: 2007-Up Chevrolet Silverado 1500 2WD, 4WD, 2007-Up GMC Sierra 1500 2WD, 4WD
PART# 44-3002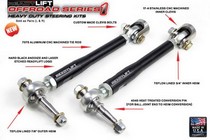 Fits: 2004-08 Ford F150 2WD, 4WD
PART# 38-2000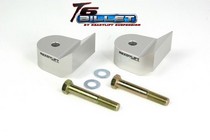 Fits: 2005-2012 Ford F250, F350, F450, 4WD
PART# T6-2111-S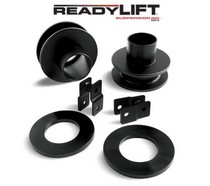 Fits: 2005-2010 Ford F250-Stage 1, 4WD, 2005-2010 Ford F350 -Stage 1, 4WD
PART# 66-2095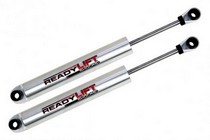 Fits: 2005-Up Ford F250 4WD, 2005-Up Ford F-350 4WD
PART# 99-2500R
Adjustability: Non-Adjustable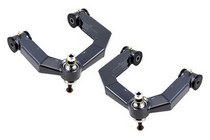 Fits: 2005-Up Toyota Tacoma 6-Lug 2WD, 4WD
PART# 44-5000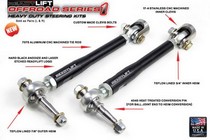 Fits: 2009-Up Ford F150 2WD, 4WD
PART# 38-2001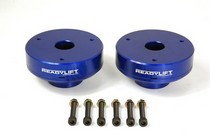 Fits: 2007-2012 Cadillac Escalade, EXT, ESV - Non AWD, 2007-2012 Chevrolet Silverado 1500, Tahoe, SUB 1500, AVA - Non AWD, 2007-2012 GMC Sierra, Yukon, Yuko ...
PART# T6-3085-B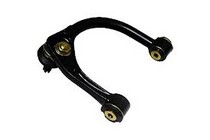 Fits: 2007-2012 Cadillac Escalade GM 1500 2WD, 4WD, 2007-2012 Chevrolet Avalanche GM 1500 2WD, 4WD
PART# 67-3400D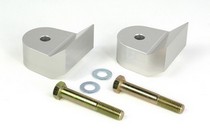 Fits: 2005-2012 Ford F250-Stage 1, 4WD, 2005-2012 Ford F350 -Stage 1, 4WD
PART# 66-2111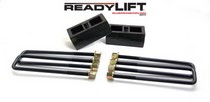 Fits: 1995-2012 Toyota 2" Tall Block-Tacoma, 1995-2012 Toyota 2" Tall Block-Tundra, 2WD & 4WD-All Models
PART# 66-5002
Not able to find what you are looking for?

Ready Lift - Front Leveling Suspension - 2" Strut Extension Ford F150 # 66-2059
Meyers E47 Snow Plow Pump E-47 Electro Lift Control Ready To Go
TITAN FRONT LIFT KIT 2" ADJUSTABLE DOETSCH TECH NITRO LIFT STRUTS SHOCKS 4WD 4X4
TJ ZJ JEEP FRONT & REAR LIFT KIT 1" POLYURETHANE LIFT SPRING SPACERS 4WD 4X4 BLK
PATHFINDER LIFT KIT FRONT 2.5" STRUT SPACER REAR 1.75" SPRING SPACER 2WD 4WD BLK
If you are looking for great truck and SUV suspension components from Ready Lift, then you have reached your destination. Ready Lift is well recognized for their excellent lift and leveling suspension products. At Andy's Auto Sport we are pleased to offer you the full selection of Ready Lift products for you to choose from. We have great customer service to ensure that you get the parts you need and you get them without delay. We can also give you technical support including installation instructions, detailed product specifications and photos when they are available.
BRAND NEWS
Video Description:


Andy's Interviews Readylift!

On this episode, Andy's interviews Scott Poncher from Readylift. We uncover what you should expect from a Readylift product and what makes their products so great.

*At 1:08, Scott explains how Readylift kits are great for trucks that will be driven on the asphalt AND for romping around in rough terrains.

*At 2:56, Scott encourages customers to go to AndyAutoSport.com to buy Readylift products and commends us on the lengths we go to in order to help our customers learn about products.
There is no such thing as one size fits all when it comes to trucks and SUVs. Some people haul heavy loads, while others venture off road into the back woods. The people at Ready Lift have recognized the need for aftermarket components that work for many different applications. They have a huge offering of parts from suspension leveling kits that will even out your ride height, to full lift kits to give your truck improved ground clearance. All parts are made to the highest standards of quality and durability to ensure that they work well and can withstand even the most punishing use. Treat your truck right with Ready Lift.
Since its inception Ready Lift has been focused on bringing affordable suspension solutions to truck owners around the globe. With an initial focus on giving truck users a cheap way to level their rigs so that they could add larger wheels and tires, the company quickly expanded and now offers a full range of lift systems as well. All of their products are designed with state-of-the-art technology and manufactured using innovative forging processes to ensure greater strength in areas that need it. They have also proven their products in off-road racing competitions throughout the country. With fantastic service and great warranties, Ready Lift is a brand you can trust.
Not everyone wants a monster truck that won't fit into the local mall's underground parking lot. Ready Lift has built its whole reputation on the fact that a lot of us would like it if our trucks were just a little bit taller and still rode like the factory intended. The company offers leveling kits that raise the front suspension of your truck or SUV to be even with the rear, and mild front and rear lift kits are available for select vehicles. In all cases, the factory ride is preserved due to the company's unique suspension and shock spacers, giving the vehicle owner a great looking truck that is still comfortable around town, all for a very reasonable price.