EXTERIOR
INTERIOR
LIGHTS
PERFORMANCE
SUSPENSION
BRAKES
DRIVETRAIN
AUDIO
WHEELS
GARAGE
Procharger Products
Shop Procharger Parts by Make
Shop Procharger Parts by Category
Filter Your Results
Category

Procharger Products
Shop Procharger Parts by Make
Shop Procharger Parts by Category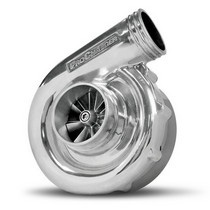 Fits: 1988-1992 Camaro TPI (L98), 1988-1992 Firebird TPI (L98)
PART# 1GC211-D1-P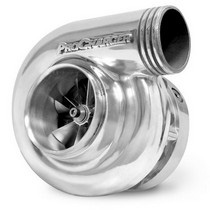 Fits: 1994-2001 Acura Integra GSR & Type R (1.8L DOHC)
PART# 1HB212-SCI-P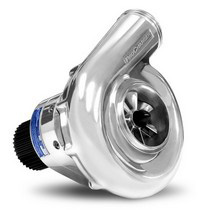 Fits: 2008-2010 Dodge Challenger Hemi SRT8 (6.1)
PART# 1DF204-SCI-F1A-P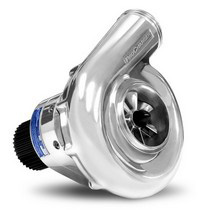 Fits: 1985-1993 Ford Mustang (EFI)
PART# 1FX022-F1R-P(10.5"Housing)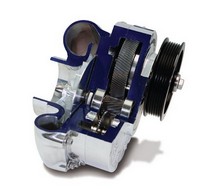 Fits: 2006-2011 Corvette C6 Z06 (LS7)
PART# 1GP204-SCI-H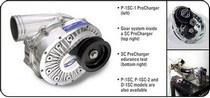 Fits: 1998-Up Chevrolet Blazer, 1998-Up Chevrolet S10, 2004-2011 GMC Canyon, 2005-Up Chevrolet Equinox, 2007-2011 Chevrolet Avalanche, 2007-2011 Chevrolet S ...
PART# 1GR202-SCI-(4.8/5.3)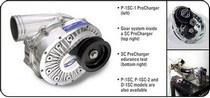 Fits: 1996-1998 Mustang Cobra (4.6 4V)
PART# 1FC202-SCI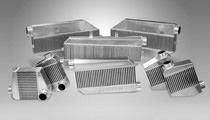 Fits: 1999-2000 Honda Civic Si (1.6L DOHC)
PART# 1HA212-SCI-P2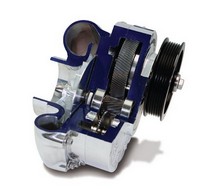 Fits: 1994-1995 Mustang And Mustang Cobra (5.0)
PART# 1FB212-SCI-D1SC-H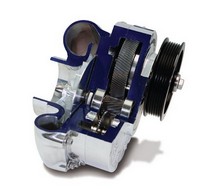 Fits: 2005-2010 Mustang GT (4.6 3V)
PART# 1FP204-SCI-D1SC-H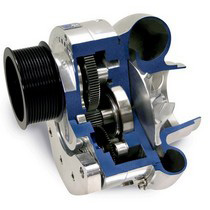 Fits: 2003-2004 Mustang Mach 1 (4.6 4V)
PART# 1FL202-SCI-F1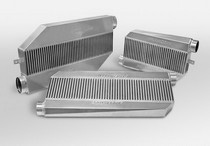 Fits: 1996-1998 Mustang GT (4.6 2V)
PART# 1FD212-SCI-SM
Not able to find what you are looking for?

Procharger Carb Enclosure
3 4" 5" Inlet Screen Filter Supercharger Procharger
SVT Raptor 6.2L D1SC Procharger Supercharger TUNER HO Intercooled System Kit NEW
ProCharger HO Supercharger System for 1999 - 2004 Mustang GT
GM Hummer H2 Procharger 6.0L P-1SC Supercharger HO Intercooled Tuner Kit 03-07
We all love the feeling of power, whether it's ruling over our minions or the rumble of our engines as we pull out of a corner, so looking into buying an intercooled ProCharger supercharger kit for your ride is just natural progression in our opinion. A ProCharger supercharger will bring a new level of enjoyment to your driving experience, and Andy's Auto Sport will bring a smile to your face with our great customer service and awesome pricing.
BRAND NEWS
Video Description:


ProCharger Manufacturer Spotlight - Presented by Andys Auto Sport

Wondering what makes ProCharger superchargers so great? Check out this video to find out!

*At 0:15, we tell you some of the features of ProCharger superchargers.

*At 0:50, we show you what to expect at your doorstep after ordering a typical ProCharger kit.

*At 2:00, we tell you about optional upgrades that are available.

*At 3:34, we show you what came in our ProCharger kit for our project Firebird. These components are consistent with the contents of a typical ProCharger supercharger kit.

*At 9:40, we show you how to choose the right ProCharger supercharger for your vehicle application.'

Video Description:


How to Install a Supercharger (Procharger for LT1 Firebird)

We decided to add lots of horsepower to our project Firebird, and in this video well show you how we did it with a Procharger supercharger kit. Highlights include:

*At 0:33, we explain forced induction and how it will help us achieve our horsepower goals.

*At 1:35, we get a baseline horsepower figure from our in-studio dyno.

*At 2:00, we begin our Procharger supercharger installation.

*At 19:08, we get our final dyno results - an impressive 415 horsepower!'
ProCharger makes some of our favorite forced-induction kits on the market, and aside from the awesome power increases that ProCharger kits provide, the best part is that most of the company's setups are both EPA and CARB-legal. What that means for you is that if you happen to get a little heavy-footed on occasion (obviously we don't condone it, but we understand that it happens from time to time), you don't have to worry about getting popped for an illegal setup under your hood. The speeding ticket, on the other hand, is all you. Good luck.
Centrifugal superchargers such as ProChargers, much like turbochargers, have almost no effect on fuel economy under normal driving conditions, allowing you to go on about your business on a day-to-day basis without having to worry about how much extra fuel your vehicle will consume. Of course, if you drive aggressively, fuel economy will suffer due to the ProCharger requiring more fuel to burn with the increase in air velocity and pressure.
Procharger's reputation has grown by leaps and bounds in recent years because they offer real performance gains through their high quality parts without charging an arm and a leg. With a focus on making superchargers and kits that are reliable, easy to install, and produce great results, they have earned the loyalty of a new generation of automotive enthusiasts. Based in Lenexa, Kansas Procharger offers industry leading warranties on their products and take pride in the fact that their superchargers are constructed using only the best materials including high-grade American made bearings. Founded in 1994, Procharger has proven many of its products in the motorsports arena garnering numerous trophies especially in the brutal world of drag racing. With excellent customer service this up and coming company is a brand to watch.