EXTERIOR
INTERIOR
LIGHTS
PERFORMANCE
SUSPENSION
BRAKES
DRIVETRAIN
AUDIO
WHEELS
GARAGE
Powertrax Products
Filter Your Results
Price Range

Powertrax Products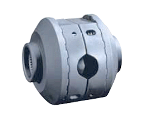 Fits: 86-98 Ford Mustang GT w/ Aftermarket Axles, 88-98 Mercury Cougar GT w/ Aftermarket Axles
PART# 1821-LR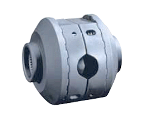 Fits: 98-00 Dodge Dakota
PART# 1220-LR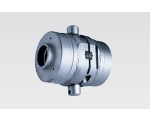 Fits: 86 Jeep Comanche
PART# 9201202900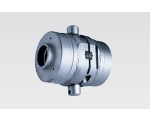 Fits: 88-01 Blazer (Chevrolet S-10), 88-01 Chevrolet S-10, 90-00 Pontiac Firebird, 90-01 Chevrolet Camaro V6, 96-99 Honda Passport
PART# 9207762805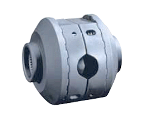 Fits: 88-01 Chevrolet S-10 V6 4WD, 88-01 GMC S-15, 88-01 GMC Sonoma V6 4WD, 90-00 Pontiac Firebird, 90-01 Chevrolet Camaro V6, 90-01 GMC Safari, 96-99 Honda ...
PART# 1931-LR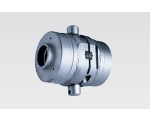 Fits: 82-84 Chevrolet Camaro, 83-95 Blazer (Chevrolet S-10), 94-95 Honda Passport 4Cyl. 2WD
PART# 9207752605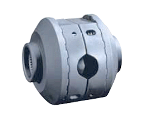 Fits: 87-96 Dodge Dakota, 91-96 Jeep Cherokee XJ, 93-96 Jeep Grand Cherokee ZJ
PART# 1230-LR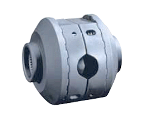 Fits: 89-97 Toyota Land Cruiser, 96-00 Lexus LX450
PART# 1630-LR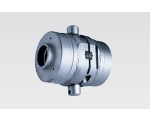 Fits: 86-01 Ford Mustang V8 (Except 99-00 Cobra)
PART# 9206882807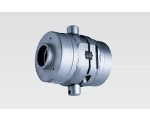 Fits: 67-97 Ford F-150, 71-93 Ford Bronco, 86-92 Jeep Comanche, 87-93 Jeep Cherokee XJ, 93-00 Isuzu Rodeo, 94-98 Honda Passport, 95-98 Jeep Grand Cherokee Z ...
PART# 9204443020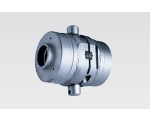 Fits: 81-01 Chevrolet Suburban
PART# 9207953305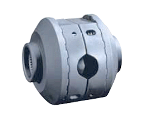 Fits: 86-01 Ford Mustang V8 Models, 86-01 Ford Mustang V8 Models (Except 99-00 Ford Mustang Cobra), 86-01 Ford Mustang V8 Modles (Except 99-00 Ford Mustang ...
PART# 1820-LR
Not able to find what you are looking for?

GM 14 bolt 10.5 FF Powertrax LockRite Locker
Powertrax 8001001KAV No-Slip Traction System
1510LR LOCK RIGHT LOCKER BY POWERTRAX - SUZUKI SAMURAI FRONT OR REAR
Powertrax 1510-LR Lock Right Locker 86-95 SAMURAI
DANA 35 - POWERTRAX - 2311-LR - LOCKRIGHT LOCKER - SPRING AND PIN - REBUILD KIT
If you are looking for drivetrain components from the folks at Powertrax you have come to the right place. Powertrax is one of the most trusted names in traction adding drivetrain components. Here at Andy's Auto Sport we are pleased to offer you the full selection of products from the Powertrax lineup. We have a great team of customer service agents who can guide you through the process of finding the right product for your application, and we can also provide technical assistance including product specifications, photos, application charts and installation instructions when they are available.
In the mud, snow or even on dry pavement, making sure your tires hookup with the ground is critical to your vehicle's performance. The traditional open differential will apply power to the wheel with the least traction, leaving you stranded at the starting line or spinning a tire in a snow bank. Powertrax makes an extensive lineup of traction adding differentials that will put the power to the ground and keep you driving down the road. With quiet, fully automatic operation, the only way you will know the Powertrax is there is buy the incredible traction that you can feel when power is being applied equally to both driven wheels. If you demand the ultimate in traction from your vehicle look to Powertrax to help you out.
Powertrax is a subsidiary of the legendary Richmond drivetrain company. With a legacy of reliability and performance Richmond has used their same founding principles to make the Powertrax brand a huge success in the aftermarket. The Powertrax no-slip extreme traction system offers the smooth operation of a limited slip differential with the all-out traction of a full locking differential. They are reasonably priced and simple to install because they do not necessitate removing the entire ring and pinion, which saves countless hours at the shop. The folks at Powertrax use only the best materials, including a proprietary metal that is 67% stronger than titanium. These units have been proven in the harshest off-road conditions, and with great customer and technical service Powertrax has established itself as a brand worthy of great trust.
The POWERTRAX® TRACTION SYSTEMS are the latest design in traction adding differential technology. It combines the smooth operation of a limited-slip differential, with the traction performance of a locking differential.