EXTERIOR
INTERIOR
LIGHTS
PERFORMANCE
SUSPENSION
BRAKES
DRIVETRAIN
AUDIO
WHEELS
GARAGE
Nology Products
Shop Nology Parts by Make
Shop Nology Parts by Category
Filter Your Results
Category

Nology Products
Shop Nology Parts by Make
Shop Nology Parts by Category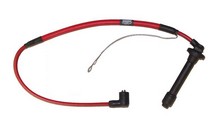 Fits: 74-76 Porsche 914 - B4, 2.0L
PART# 011 484 121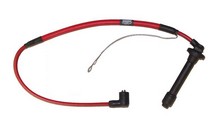 Fits: 96-98 Chevy Blazer - V8, Vortec, 350 cid
PART# 014 118 403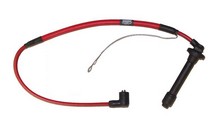 Fits: 89-93 Isuzu Stylus - L4, DOHC
PART# 011 254 021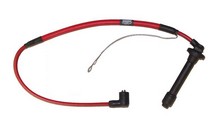 Fits: 2004 Ford Explorer - V6, SOHC, 4.0L
PART# 014 206 137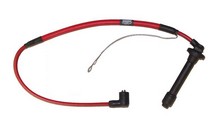 Fits: 98-04 Nissan Frontier - V6, 3.0L, 3.3L VG30E,VG33E, 98-04 Nissan Xterra - V6, 3.0L, 3.3L VG30E,VG33E
PART# 014 426 403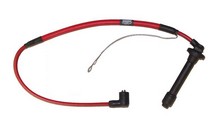 Fits: 94-04 GMC Sonoma Truck - L4, 2.2L
PART# 014 114 013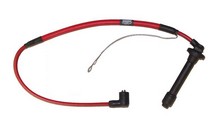 Fits: 80-85 Mercedes 380 - V8, SOHC
PART# 011 378 026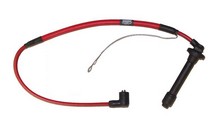 Fits: 89-92 Mitsubishi Mirage - L4, Turbo, DOHC, 1.6L, 89-94 Eagle Talon - L4, Non Turbo, 89-94 Mitsubishi Eclipse - L4, Non-Turbo, 2.0L, 89-94 Mitsubishi G ...
PART# 011 414 011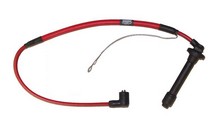 Fits: 94-97 Toyota Celica ST - L4, 7AFE, 1.8L
PART# 011 584 466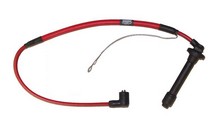 Fits: 91-94 Ford Escort - L4, SOHC, 1.9L, 91-94 Mercury Tracer - L4, SOHC, 1.9L
PART# 011 204 022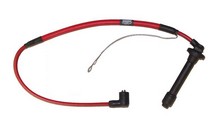 Fits: 98-99 Honda Super Hawk
PART# 012 062 006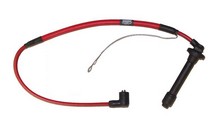 Fits: 89-93 Ford Thunderbird - V6
PART# 011 206 502
If you are looking for performance ignition products from the good people at Nology, then you have reached your destination. Nology is a well-respected name for performance ignition components. Here at Andy's Auto Sport we have the full array of Nology products for you to choose from. Our excellent customer service representatives are standing by to ensure that you get the right product for your application, and that you get it quickly. We can also provide you with technical assistance including detailed product specifications, photos and installation instructions when they are available.
BRAND NEWS
Video Description:


Nology Wires on Andy's Auto Sport TV!

Check out this episode we made where we explain all the basics about spark plug wires. We featured the Nology brand in particular in this video because Nology ignition wires are different than most of the rest out there. Check out the video and you'll see what we mean!

Video Description:


Nology Silver Spark Plugs on Andy's Auto Sport TV!

We made a video explaining Nology's Silver spark plugs. It explains what makes them so special and what makes them different from other spark plugs on the market. If your goal is to enable maximum power gains, you should watch this video and find out why Nology's silver spark plugs might be for you!
Your vehicle's ignition is central to its overall performance. A poor or failing ignition system will prevent your vehicle from achieving its full potential. Nology has a complete lineup of high-performance ignition products that will not only restore your vehicle to its former glory, but take it to the next level of performance. Nology products are affordable, but do not let that fool you; they still offer amazing engineering and quality that will transform the way your vehicle runs. With a well-deserved reputation for customer satisfaction, Nology is a name you can trust for the finest ignition components.
Most people associate the name Nology with ignition wires, and while it is true that Nology makes excellent spark plug leads they make a host of other performance ignition components as well including ignition coils, spark plugs, ignition modules, computer tuning software and numerous other accessories. Aside from the normal in-house testing, Nology parts have also been proven in battle on some of the most taxing race tracks in the world, from the salt flats of Bonneville to the road courses of the SCCA. With a track record for product durability and great customer service, Nology is at the top of the game in the aftermarket ignition industry.
Nology ignition wires provide such an easy way to give your vehicle more juice. This is what you can expect if you buy Nology wires:
Quicker acceleration
Increased horsepower and torque
Higher top speed
Easier starting engine
Precise ignition timing
Increased fuel mileage