EXTERIOR
INTERIOR
LIGHTS
PERFORMANCE
SUSPENSION
BRAKES
DRIVETRAIN
AUDIO
WHEELS
GARAGE
Magnecor Products
Shop Magnecor Parts by Make
Shop Magnecor Parts by Category
Filter Your Results
Category

Magnecor Products
Shop Magnecor Parts by Make
Shop Magnecor Parts by Category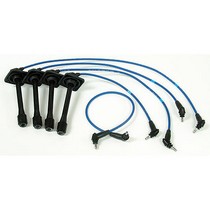 Fits: 93-97 Corolla (4AFE, 7AFE Engines), 93-97 Prizm, 94-98 Celica, 1.8 (7AFE) Engine
PART# 40251

Fits: 91-2000 200Sx, 1.6 DOHC Engine, , 91-2000 Nx1600, 1.6 DOHC Engine, , 91-2000 Sentra, 1.6 DOHC Engine,
PART# 49222

Fits: 90-91 Accord,
PART# 49163

Fits: 86-89 Stanza Sedan & Hatchback, 4 Cylinder
PART# 8561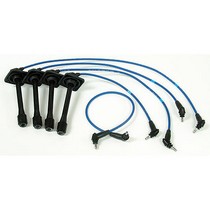 Fits: 86-87 454 7.4 Engine-- C, K, R & V Series, 8 Cylinder, 90-91 454 7.4 Engine, C1500, K1500, 454SS Models, 8 Cylinder
PART# 8035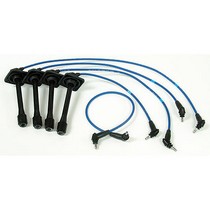 Fits: 92-96 Corvette, Except ZR-1, 8 Cylinder
PART# 80154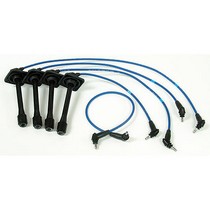 Fits: 05-09 3.4 Engine, Equinox, 6 Cylinder, 06-09 3.4 Engine, Torrent, 6 Cylinder
PART# 60295

Fits: 70-84 260Z, 70-84 280Z/Zx,
PART# 6924

Fits: 98-00 Rav4
PART# 45298

Fits: 93-95 940 (Except Camshaft Driven Distributor)
PART# 45205

Fits: 91-95 3.0 V6, Aerostar, 6 Cylinder, 91-95 3.0 V6, Ranger (Except 1995 Ranger), 6 Cylinder, 94-95 B3000 Pickup, With Distributor Ignition, 6 Cylinder
PART# 6590

Fits: 81-90 Escort & Exp, 4 Cylinder
PART# 4518
If you are looking for performance ignition wires from Magnecor, then you have come to the right place. Magnecor is the premier manufacturer of performance and racing ignition wires. Here at Andy's Auto Sport we are proud to offer a great selection of parts from the Magnecor lineup. Our top-notch customer service representatives are standing by to help you choose the right wires for your application, and we can also give you technical advice including detailed product specifications, photos, and installation instructions when they are available.
The three things you need to make your motor run are air, fuel and spark. Ignition components are often overlooked, but they are crucial to your vehicle's performance. Weak or damaged spark plug leads can cause a host of problems from misfires to total engine failures. A high-quality set of ignition wires will not only resolve these issues but often times will boost performance and efficiency resulting in more power, better fuel mileage and a cleaner burning motor. Magnecor are the foremost experts when it comes to ignition wires. They have extensively developed and produced the best ignition wires in the industry to keep your car running strong, and with a commitment to customer satisfaction they are truly a name you can trust.
Magnecor is dedicated to showing you the truth about ignition products. Unlike many other aftermarket ignition companies Magnecor will not try to sell you on bogus claims of horsepower gains. Their number one goal is to bring you the best ignition wires on the market. Their wires are built stout to stand the test of time and can be used with a wide array of ignition systems from stock OEM to high powered aftermarket units. Magnecor ignition leads are constructed to give maximum ignition system efficiency while still providing great electromagnetic interference suppression and superior resistance to heat and degradation. With over 20 years at the top of their game, Magnecor is still going strong and looks to be a leader for ignition wires well into the future.
Since 1976, Magnecor has been a manufacturer and supplier of ignition wires used for competition, street, industrial and military applications. Magnecor is able to provide a spark plug wire set and individual wires for almost every engine ever made using a variety of technically advanced long-service-life ignition cables.

Magnecor wires are not cheaply constructed generic spiral conductor ignition wires like some other ignition wire companies' are. Magnecor wires provide excellnet RFI and EMI suppression and feature a strong heat resistant jacket. The conductor inside the cable will last indefinitely unless severed.