EXTERIOR
INTERIOR
LIGHTS
PERFORMANCE
SUSPENSION
BRAKES
DRIVETRAIN
AUDIO
WHEELS
GARAGE
In Pro Car Wear Products
Shop In Pro Car Wear Parts by Make
Shop In Pro Car Wear Parts by Category
In Pro Car Wear Products
Shop In Pro Car Wear Parts by Make
Shop In Pro Car Wear Parts by Category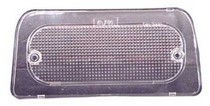 Fits: 94-04 Chevrolet S10 / S-Pick-up , 94-04 GMC Sonoma
PART# CW3-311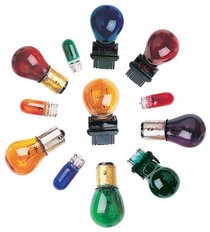 Fits: 89-91 Jeep Comanche, 94-96 Dodge Stealth, 94-99 Mitsubishi 3000GT
PART# CWB-194A.30

Fits: 03-06 Chevrolet Silverado
PART# CWG-GR0407H0C2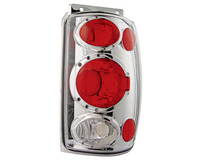 Fits: 95-97 Ford Explorer
PART# CWT-CE510C
Style: Altezza
Housing Color: Clear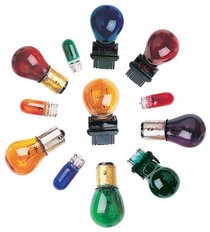 Fits: 77 Chrysler Cordoba, 77 Dodge Aspen , 77 Dodge Charger S.E., 77 Dodge Monaco , 77 Oldsmobile Cutlass, 77 Plymouth Fury , 77 Plymouth Gran Fury, 77 Pl ...
PART# CWB-194CA.23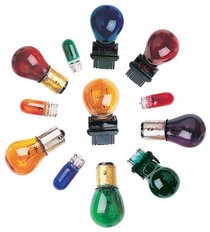 Fits: 04-06 Audi A8, 06-10 Volkswagen Passat (With halogen capsule headlamps) , 06-10 Volkswagen Passat (With HID (high intensity discharge) headlamps), 06 ...
PART# CWB-194HA.25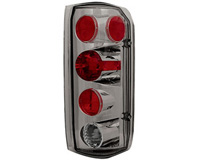 Fits: 87-96 Ford F-150, 92-96 Ford Bronco
PART# CWT-CE501ACS
Style: Altezza
Housing Color: Smoke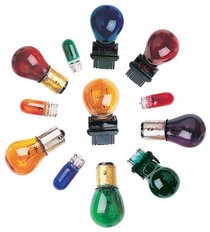 Fits: 00-01 Chevrolet Cavalier, 00-01 Plymouth Neon, 00-02 Dodge Neon, 01-02 Dodge Ram Van, Wagon, 01-03 Chrysler Voyager, 01-03 Dodge Caravan, 01-04 Chrysl ...
PART# CWB-194HA.26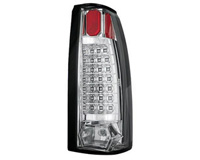 Fits: 88-98 Chevrolet C/K Pick-Up, 92-99 Chevrolet Suburban, 92-99 GMC Yukon, 99-00 Cadillac Escalade
PART# LEDT-301C
Style: LED
Housing Color: Clear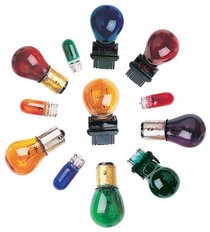 Fits: 00-02 Hyundai Accent (Sedan), 00-03 Volvo V40, 00-05 Mitsubishi Eclipse, 01-02 Dodge Stratus (Coupe), 01-02 Kia Optima, 01-04 Mitsubishi Montero Sport ...
PART# CWB-1156A.25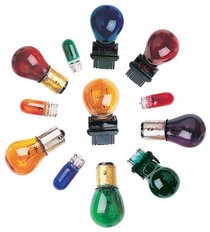 Fits: 02-04 Chrysler 300M Special, 02-04 Dodge Intrepid, 02-04 Oldsmobile Bravada, 02-06 Gmc Envoy, 04 Buick Rainier, 05-06 Buick LaCrosse, 05-10 Dodge Dako ...
PART# CWB-194LR.11

Fits: 06-07 Honda Accord
PART# LED3-715CS-A
Not able to find what you are looking for?

'97-03 Chevrolet Malibu Custom Tail Lights In Pro Car Wear Part # CWT-CE341 NEW
'99-04 Jeep Grand Cherokee Tail Lights by IPCW # CWT-CE5002 In Pro Car Wear NEW
If you are looking for great lighting components from In Pro Car Wear, then you have reached your destination. In Pro Car Wear is an innovative manufacturer of unique aftermarket lighting products. Here at Andy's Auto Sport we are pleased to bring you the full lineup from the IPCW catalog. We have a great staff of customer service representatives waiting to help you find the right part for your application and we can also give you technical guidance including detailed product specifications, wiring diagrams, photos and installation instructions when they are available.
Lights are tools of both function and flash. On a vehicle lights can serve to add utility, increase safety or simply improve styling. In Pro Car Wear has developed a fantastic lineup of aftermarket lighting products that are like no other. With fresh designs and unique features IPCW can spruce up practically any vehicle from trucks and SUVs to sports cars. Whether you are looking to improve your headlights or give your car a custom look with European tail lights, In Pro Car Wear has you covered. As a trusted name in the aftermarket their dedication to customer satisfaction is first rate. If you are looking for a brighter future, look to In Pro Car Wear.
In Pro Car Wear has many great lighting products, but one of the best features of their products is that they have been thoroughly tested so that the fit and finish is the best in the industry. This means no-hassle installations, great looks and superb performance in every IPCW component. All of their light manufacturing is done in-house and all of their lighting products are FMVSS-108/DOT/SAE compliant. This means you are getting the best quality components straight from the source. Simply put they trust their products enough to use them on their own personal vehicles. With this demonstration of confidence you know you can put your faith in In Pro Car Wear lighting components.
In Pro Car Wear's specialty is automotive lighting and accessories. Their product line includes a large number of applications for cars and trucks.