EXTERIOR
INTERIOR
LIGHTS
PERFORMANCE
SUSPENSION
BRAKES
DRIVETRAIN
AUDIO
WHEELS
GARAGE
Extang Products
Filter Your Results
Price Range

Extang Products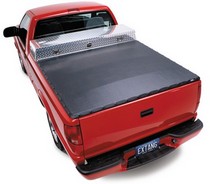 Fits: 04-11 Chevy Colorado (5 ft bed) , 04-11 GMC Canyon (5 ft bed)
PART# 40660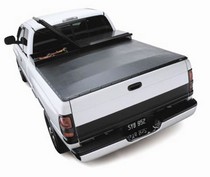 Fits: 99-11 Ford Super Duty Long Bed (8 ft)
PART# 32725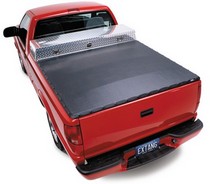 Fits: 04-11 Chevy Colorado (6 ft bed) , 04-11 GMC Canyon (6 ft bed)
PART# 40665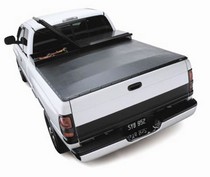 Fits: 01-03 Ford F-150 Super Crew
PART# 32730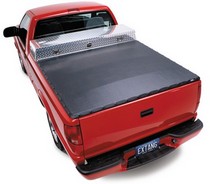 Fits: 97-03 Ford Full Short Bed (6 1/2 ft)
PART# 40710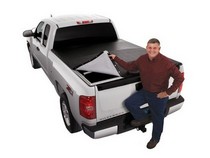 Fits: 99-11 Ford Super Duty Short Bed (6 1/2 ft)
PART# 7720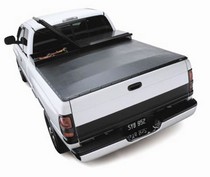 Fits: 97-04 Dodge Dakota Short Bed (6 1/2 ft)
PART# 32750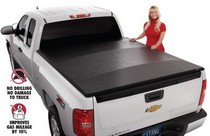 Fits: 94-03 S10 Short Bed (6 ft) , 94-03 S15 Short Bed (6 ft) , 96-01 Isuzu Hombre Short Bed (6 ft)
PART# 14560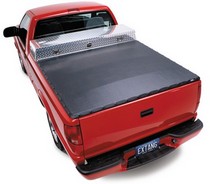 Fits: 2007 Sierra Short Bed Classic (6 1/2 ft), 2007 Silverado Short Bed Classic (6 1/2 ft), 99-06 Sierra Short Bed (6 1/2 ft) (Including HD), 99-06 Silvera ...
PART# 40940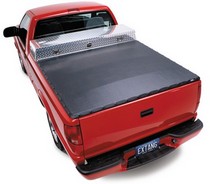 Fits: 97-03 Ford Full Long Bed (8 ft)
PART# 40715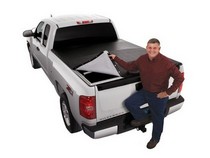 Fits: 99-11 Ford Super Duty Long Bed (8 ft)
PART# 7725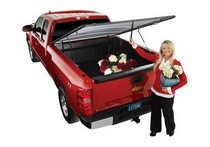 Fits: 73-96 Ford Full Short Bed F150 (6 1/2 ft) , 97-98 Ford Full Short Bed F250 (6 1/2 ft) , 97-98 Ford Full Short Bed F350 (6 1/2 ft)
PART# 8510
Not able to find what you are looking for?

Fits 2005-2013 NISSAN FRONTIER King Cab, 6' S/B Soft Lock & Rollup Tonneau Cover
Extang 7690 Classic Platinum; Tonneau Cover
1997-2004 DODGE DAKOTA Std/Ext Cab, 6.4' S/B Soft Lock & Rollup Tonneau Cover
Premium Trifold Tonno Cover For Ram 1500/2500/3500 6.5' Short Bed
2005-2013 DODGE DAKOTA Std/Ext Cab, 6.5' S/B Soft Lock & Rollup Tonneau Cover
If you are looking for aftermarket truck accessories from Extang, then you have come to the right spot. Extang is a leading manufacturer for truck tonneau covers and accessories. Here at Andy's Auto Sport we are proud to offer the full lineup of products from the folks at Extang. We have great customer service representatives who will help guide you through the process of choosing the right product for your application, and we can also offer technical advice including detailed product specifications, fitment guides, photos and installation instructions when they are available.
Your truck is like a member of the family. You count on it every day for work and fun. So why not treat it right with accessories that will make it look better and improve the overall utility. Extang offers a unique line of products for truck owners who demand a little more from their trucks. Whether you want increased security, better storage capacity, or simply improved looks, Extang has a part that can help you achieve your goal. With affordable prices they are also a great place to shop for the budget conscious enthusiast. Improve your truck with Extang.
Extang was the first company in the United States to sell truck tonneau covers. The idea of added security and improved styling caught on with pickup truck owners everywhere and before long Extang grew to become one of the largest aftermarket truck vendors in the country. As they grew, Extang introduced new designs into the industry including an easy to install clamp-on mounting system that prevents truck owners from having to drill and damage their rigs when they install bed covers. Extang has a great reputation for customer satisfaction and they instill further confidence by offering a limited lifetime warranty on many of the products in their catalog.
When it comes to tonneau covers, the name Extang always pops up. The company builds nothing but tonneau covers and related accessories, and has been in the business since 1982, so to say that Extang knows what it's doing is quite an understatement. Whether you're looking for something low-profile, snapping, hinged, or even something that will allow you to still use your bed-mounted tool box, Extang is one of the leaders of soft tonneau engineering and design. One of the latest gotta have it" items from Extang is its B-Light bed lighting system, which illuminates the cargo area of your truck with high-intensity LED bulbs. With one of the best warranties we've ever seen from a tonneau manufacturer (lifetime hard parts, 10 years on the tarp), we feel that you can't go wrong with Extang.