EXTERIOR
INTERIOR
LIGHTS
PERFORMANCE
SUSPENSION
BRAKES
DRIVETRAIN
AUDIO
WHEELS
GARAGE
Endless Products
Shop Endless Parts by Make
Shop Endless Parts by Category
Endless Products
Shop Endless Parts by Make
Shop Endless Parts by Category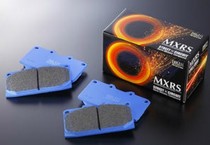 Fits: 01-03 Echo, 00-09 Prius, 03-06 xB, 00-00 Celica (GT), 03-06 xA, 00-05 MR2 Spyder
PART# EP 382 MXRS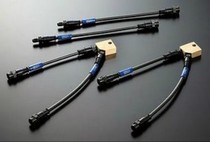 Fits: 95-99 Skyline (BCNR33), 95-99 Skyline (BCNR33), 99-04 Skyline w/o GT-R N1 (BNR34)
PART# EB107SSFR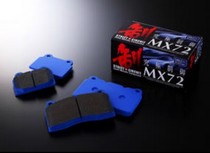 Fits: 02-05 Camry (Sedan (Japan Build)), 2006 Camry (4Cylinder SE, XLE (Japan Build)), 2006 Camry (6Cylinder SE, XLE (Japan Build)), 02-03 ES (300)
PART# EP 397 MX72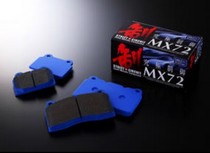 Fits: 95-98 Protg (1500), 95-98 Protg (1800), 94-00 MX-5 Miata , 02-05 MX-5 Miata
PART# EP 302 MX72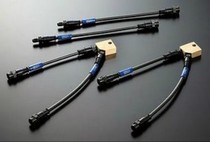 Fits: 00-04 Legacy w/o 4Pot (BH5, BE5)
PART# EB702SSRR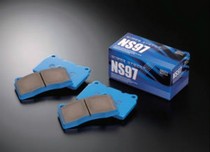 Fits: 06-07 Impreza (WRX), 89-95 Skyline (GT-R R32), 90-96 300ZX , 90-96 300ZX (Turbo)
PART# EP 231 NS97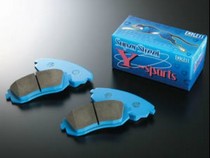 Fits: 92-94 Protg (DOHC), 90-91 Protg (4WD; DOHC, 2WD), 95-98 Protg (1800), 92-95 MX-3
PART# EP 247 SSY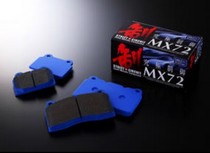 Fits: 84-89 300ZX , 84-89 300ZX (Turbo), 88-88 200SX (VG30E), 88-88 200SX (CA20E), 89-94 240SX, 95-98 240SX
PART# EP 064 MX72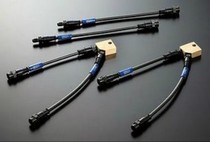 Fits: 08-09 G37 Coupe (CKV36)
PART# EB113SSRR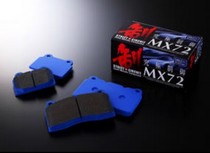 Fits: 95-99 Skyline (GT-R R33), 99-01 Skyline (GT-R R34 ALL), 96-99 Skyline (GT-R R33 Brembo Caliper), 93-95 Skyline (GT-R R32 V-Spec), 95-99 Skyline (GT-R ...
PART# EP 290 MX72+EP 291 MX72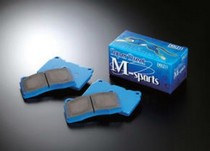 Fits: 91-96 G20, 00-04 Sentra (QG18DE), 97-98 240SX, 90-90 Axxess, 90-92 Stanza, 89-94 240SX (w/ ABS)
PART# EP 232 SSM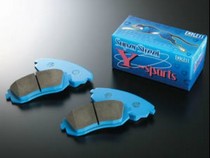 Fits: 02-03 RX (300)
PART# EP 424 SSY
Not able to find what you are looking for?

38-RSG-12, Green Round Sling 12', Endless Loop, Wrecker Recovery Strap
John Deere Vintage Snowmobile NOS Double Endless Chain JD # M 63125
ENDLESS Vita Nuova brake pads Legend RL Odyssey Oasis front rear set EP270/322VN
Nylon Single Line Endless Rigging Sling, 2"x 6', 812SLEN1
Nylon Double Line Endless Rigging Sling, 2"x 8', 832DLEN1
If you are looking for performance brake components from Endless, then you have come to the right place. Endless is a top manufacturer of high-performance brake products. Here at Andy's Auto Sport we are happy to provide you with the full lineup of Endless components. We have a great staff of customer service representatives who can help you find the right part for the job, and make sure you get it without delay. We can also offer technical advice including detailed product specifications, photos, and installation/break-in instructions when they are available.
Brakes are probably the single most important system on your car when it comes to safety and performance. A good braking system can save your life on the road and win races at the track. Endless is one of the leading manufacturers in the world for performance brake parts. They know how much abuse your brakes take, so they have engineered the finest components that not only stand up to the rigors of racing, but also substantially improve your braking performance to make your car quicker around the track and safer on the street. With a name like Endless on the box you know you can buy with confidence.
The Endless brand is competition proven. It started out over 25 years ago with a mission of improving brake pad compounds for race cars. Over time their products expanded to include rotors, calipers, brake fluid and eventually complete brake systems. As the company grew they achieved an outstanding reputation for performance in the motorsports world. As a result they have supplied brake components for some of the top racing series including the World Rally Championship, the British Touring Car Championship, the Japanese F3000 series, and even Formula One. That kind of track record for performance speaks for itself. Endless is truly in a class of their own.
Endless brake lines are unsurpassed in production quality and performance. Working perfectly in conjunction with Endless brake pads and Endless The TRUTH DOT 4 or The TRUTH Racing brake fluids, Endless has created the perfect Endless braking system in its entirety with a balance in performance, quality, and aesthetics. The fitment portion of the Endless Swivel Steel Brake Line includes an original swivel mechanism that allows for spinning to reduce tangling and decrease chances of breakage. This swivel mechanism can also be securely locked into place as well. Brake hose material is made out of a teflon tubing covered with SUS 304 stainless steel finely knit meshed blades. Additional black clear coating finish for protection against mud, gravel, cracking, and debris. Suitable for all seasons. Match and fitment test performed on each vehicle application to determine optimal hose layout for easy to use, correct installation. Produced only for specific vehicles.