EXTERIOR
INTERIOR
LIGHTS
PERFORMANCE
SUSPENSION
BRAKES
DRIVETRAIN
AUDIO
WHEELS
GARAGE
Eibach Products
Filter Your Results
Category

Eibach Products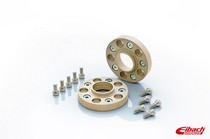 Fits: 2008-2011 Smart, Fortwo, 1.0L 3 Cyl., Incl. Cabriolet
PART# 90.7.25.035.1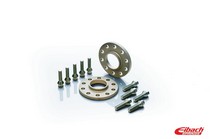 Fits: 02/1999 To 08/2001 Saab, 9.5, Wagon, 4 & 6 Cyl., Incl. Turbo, 03/1998 To 08/2001 Saab, 9.5, Sedan, 4 & 6 Cyl.
PART# 90.2.20.006.1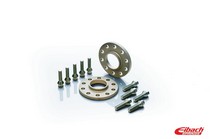 Fits: 2000 To 2005 Bmw, X5, 4.4I & 4.6Si, W/Air Suspension Rear, 2000 To 2006 Bmw, X5, 3.0L, Exc. Leveling Control, 2000 To 2006 Bmw, X5, 3.0L, W/Air Suspen ...
PART# 90.2.20.020.2

Fits: 2011 Audi A4 Quattro - 2.0L/1984cc (121ci) L4
PART# 4.10515.880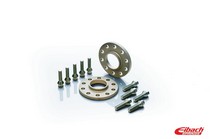 Fits: 01/1999 To 10/2000 Volkswagen, Passat, Wagon, 6 Cyl & Tdi, Exc. 4-Motion, 04/1997 To 10/2000 Audi, A6, Avant (Wagon) 2Wd, 6 Cyl., 06/1997 To 10/2000 V ...
PART# 90.2.20.003.2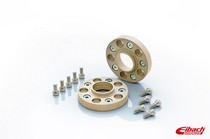 Fits: 01/1988 To 03/1997 Bmw, 525I / 535I, 6 Cyl. (Exc. 4V-M50 Tu), 01/1988 To 03/1997 Bmw, 525I, 6 Cyl. 4V-M50 Tu, 01/1992 To 03/1997 Bmw, 530I / 540I, V8, ...
PART# 90.7.30.002.1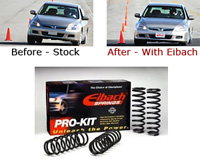 Fits: 08 -Up xB
PART# 8290.140
Front Drop: 1"
Rear Drop: 1.2"
Color: Black

Fits: 2004 Porsche 911 Carrera - 3.6L/3596cc H6
PART# 7213.880

Fits: 2013 Subaru BRZ Premium - 2.0L/1998cc (122ci) H4
PART# 4.10582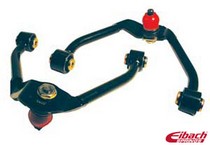 Fits: 2007 To 2008 Infiniti, G35, Sedan, 3.5L V6, 2008 To 2011 Infiniti, G37, Coupe, 3.7L V6, Incl. "S" & Active-Steer., 2009-2011 Nissan, 370Z, Coupe, 3.7L ...
PART# 5.72130K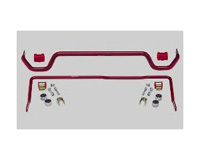 Fits: 95-01 Mazda Millennia (Except "L" Model), Mazda 99-02 Miata
PART# 5530.320
Position: Front and Rear Packages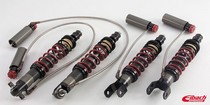 Fits: 2005 To 2011 Chevrolet, Corvette, C6
PART# 38126.713
Coilover Type: Full Coilover Systems
Not able to find what you are looking for?

2005-09 Ford Mustang Suspension (Koni yellow/J&M/Eibach/Whiteline
Eibach Sportline Performance Lowering Springs Kit 79-04 Ford Mustang 4.1035 NEW
eibach springs
STAGG 4 NEW SHOCKS STRUTS TOYOTA CELICA 2000 2001 2002 2003 2004 2005
2007-2010 Ford Mustang Eibach 35101.713 Multi-Pro-R2 Coil-Over System
Eibach Springs' goal, which it has achieved, is to manufacture some of the finest coil springs and suspension components in the world. Well, it just so happens that the goal here at Andy's Auto Sport is to bring you the best parts at the best prices in the world, so you just can't go wrong by buying Eibach suspension parts from us at the best prices you'll find anywhere. Whether you're looking for Eibach's Pro-Kit, Sportline, Drag-Launch, or Pro-Truck line of performance springs, or any of the company's other suspension products.
If your ride doesn't handle as well as it could, it's probably time to look into upgrading your suspension with Eibach. Even just switching your springs with a set of Eibach performance lowering springs will greatly enhance your driving experience, as well as give your vehicle that flush, aerodynamic look we all crave. Giving our suspensions a little attitude adjustment is always great, especially when it also comes with an altitude adjustment. Eibach delivers on both counts.
Eibach's first foray into manufacturing springs on a large scale was for large ship engine builders, for which the company produced diesel engine valve springs, which it still makes to this day. And, Eibach not only manufactures coil springs for street-driven vehicles, it also makes coils for some pretty hardcore race cars, including Formula One, and was the first manufacturer of AMG coil springs. As if that wasn't enough, Eibach also makes complete coilover suspension systems, shock absorbers, sway bars, wheel spacers, and even camber correction kits.
Eibach makes the finest performance suspension products in the world. Period. They are best known for their lowering springs. When other springs sag, wear out, or create sketchy handling or a bone-crushing ride, top street tuners (like top race temas from F1 to Le Mans to Nascar) inevitably turn ot Eibach.

Eibach suspension products have:
>Precision Tolerances - the tightest in the industry
>Every spring, anti-roll bar, and damper kit extensively developed and road tested for maximum performance
>Street kits designed for the best performance, the best look, and the best ride
>Ultra-lightweight, for reduced unsprung mass
>Exceptional block resistance and durability

Eibach uses the world's finest spring steel, produced to exceedingly precise tolerances. They use world-renowned German CNC coilers, as well as many unique machines engineered and built specifically for Eibach.