EXTERIOR
INTERIOR
LIGHTS
PERFORMANCE
SUSPENSION
BRAKES
DRIVETRAIN
AUDIO
WHEELS
GARAGE
DiabloSport Products
Shop DiabloSport Parts by Make
Shop DiabloSport Parts by Category
DiabloSport Products
Shop DiabloSport Parts by Make
Shop DiabloSport Parts by Category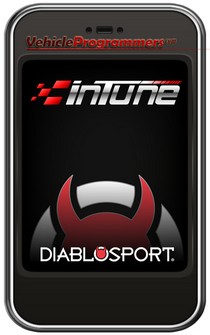 Fits: 04-05 Cadillac CTS-V 5.7L LS1
PART# inTune-04CADCTS-V5.7LS1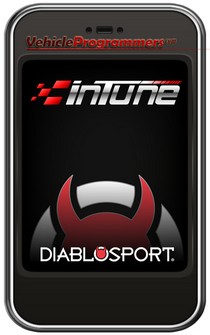 Fits: 2006 Chevrolet Silverado 5.3L V8
PART# inTune-06CHVSIL5.3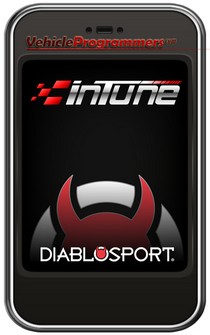 Fits: 03-04 Chevrolet Silverado 4.8L V8
PART# inTune-03CHVSIL4.8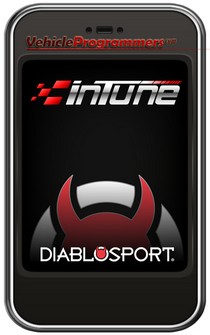 Fits: 05-10 Chrysler 300 3.5L V6
PART# inTune-05CRY3003.5V6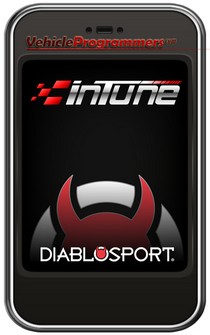 Fits: 00-02 Chevrolet Suburban 5.3L V8
PART# inTune-00CHVSUB5.3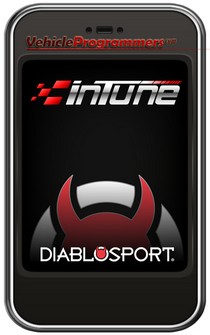 Fits: 2004 Ford Lightning 5.4L Supercharged
PART# inTune-04FOLNG5.4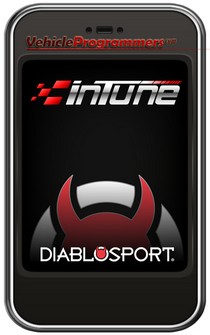 Fits: 06-07 Chevrolet Corvette 6.0L LS2
PART# inTune-06CHVCOR6.0LS2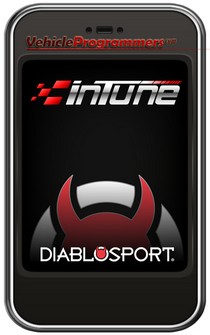 Fits: 00-03 Ford Excursion 7.3L Powerstroke Diesel
PART# inTune-00FOEXC7.3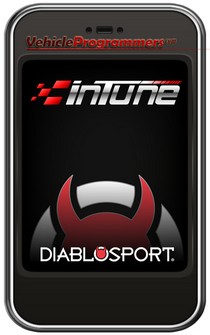 Fits: 05-08 Ford E-250/350 Gas 5.4L V8
PART# inTune-05FOE2505.4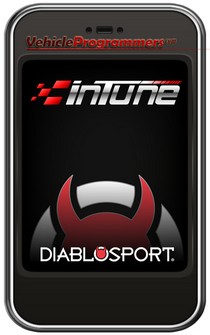 Fits: 05-06 Ford Mustang GT 4.6L V8
PART# inTune-05FOMUGT4.6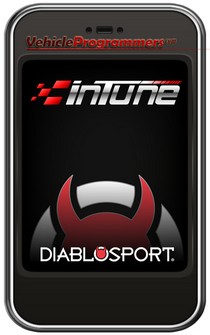 Fits: 05-07 Ford F-350 Gas 5.4L V8
PART# inTune-05FOF3505.4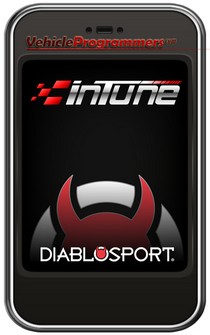 Fits: 1999 Chevrolet Tahoe 5.3L V8
PART# inTune-99CHVTHO5.3
DiabloSport manufactures power programmers for both gas and diesel applications, and fit a wide range of vehicles. Products such as the Trinity programmer, CMR software, and even the DiabloSport Catch Can are all popular ways to achieve a serious upgrade under the hood of your favorite ride. Well, if it's not your favorite ride now, it will be after some help from DiabloSport. Andy's Auto Sport promises to give you the best service and the best price, for the ultimate DiabloSport buying experience.
BRAND NEWS
Video Description:


DiabloSport on Andy's Auto Sport TV!

Check out this Andy's Auto Sport TV episode about DiabloSport performance chips. We explain in detail the many benefits of these tuners, which range from major horsepower gains, great gas-mileage improvement, and incredibly easy installation.
There is, perhaps, no easier way to squeeze power out of your engine and fine-tune your electronic transmission than with the performance tuning programmers and software available from DiabloSport. If you want better performance while actually increasing utility and fuel economy, DiabloSport has the very answer you've been looking for, all in easy to use products that probably cost less than you imagine.
We love DiabloSport products, plain and simple. Trick tuners such as its MAFia allows direct control of your factory or aftermarket mass airflow meter, while DiabloSport's Power Puck and Extreme PowerPuck allow remapping of your diesel injection pump and advance injection timing to drastically boost power. If that's not enough, you can stack certain DiabloSport products to attain unheard of power gains, all with plug-and-play ease.
DiabloSport knows how to extract horsepower out of your car or truck, and its Predator handheld tuning system has become one of the most popular modifications for many who want to give their rides a kick in the pants and increase their fuel economy in the process. By reprogramming your factory computer to change its timing, fuel, and idle settings, as well as modifying your transmission's shift points (among many other options that are too numerous to list here), DiabloSport programmers can make driving your vehicle fun again for a very affordable price. In fact, we truly have yet to find anyone who doesn't love their DiabloSport programmer! We think that DiabloSport is one of the best bang-for-the-buck options out there and highly recommend it for anyone who needs more power or some extra grunt for towing.