EXTERIOR
INTERIOR
LIGHTS
PERFORMANCE
SUSPENSION
BRAKES
DRIVETRAIN
AUDIO
WHEELS
GARAGE
Competition Clutch Products
Shop Competition Clutch Parts by Make
Shop Competition Clutch Parts by Category
Filter Your Results
Category

Price Range

Competition Clutch Products
Shop Competition Clutch Parts by Make
Shop Competition Clutch Parts by Category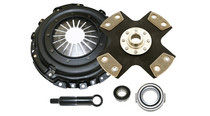 Fits: 1990-1993 Mazda Miata B6 1.6L
PART# 10036-0420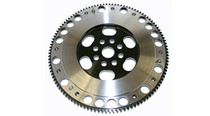 Fits: 1988-1991 Honda CRX B16 1.6L (OBD0 JDM Motor), 1990-1991 Acura Integra B18A1 1.8L, 1992-1993 Acura Integra B17A 1.7L, 1992-1993 Acura Integra B18A 1.8 ...
PART# 2-694-STU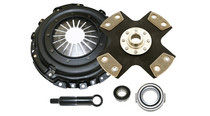 Fits: 1988-1989 Dodge Conquest 2.6L from 6/87
PART# 5049-0420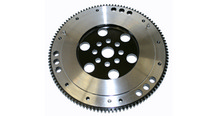 Fits: 1991-1999 Saturn S Series 1.9L
PART# 2-0115-STU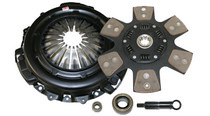 Fits: 1990-1990 Toyota Celica 5SFE 2.2L Eng, GT,GTS (From 9/89 to 4/90), 1990-1990 Toyota MR-2 2.2L Eng (From 5/89 to 5/90)
PART# 16072-1620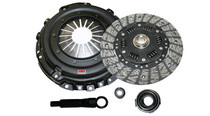 Fits: 1984-1987 Toyota Corolla 4ALC 1.6L FWD to 7/87, 1984-1991 Toyota Corolla 4AF, 4AFE 1.6L up to 4/91 exc. GTS, 1985-1985 Toyota MR-2 1.6L, 1985-1987 Toy ...
PART# 4061-0100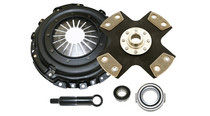 Fits: 1998-1999 Nissan Light Truck & Van Frontier 2.4L
PART# 6059-0420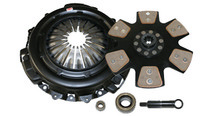 Fits: 1977-1981 Toyota Celica 2.2L Eng (From 8/77)
PART# 16057-0620-X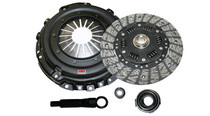 Fits: 1995-1995 Plymouth Neon 2.0L, 1995-2001 Dodge Neon 2.0L, 1996-2001 Dodge Neon 2.0L (11th digit of VIN # is T), 1996-2001 Plymouth Neon 2.0L (11th digi ...
PART# 5076-2100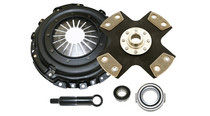 Fits: 1988-1989 Honda Prelude 2.0L
PART# 8013-0420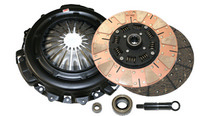 Fits: 1963-1967 Oldsmobile Cutlass 5.4L RWD , 1965-1965 Chevrolet Corvette 6.5L , 1965-1966 Pontiac Catalina 6.4L, 1965-1966 Pontiac Grand Prix 6.4L RWD, 19 ...
PART# 4505-2250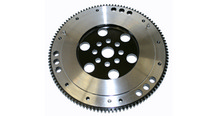 Fits: 1989-1992 Mazda RX-7 13B 1.3L Turbo, 1993-1995 Mazda RX-7 13B 1.3L Turbo, 2004-2009 Mazda RX-8 1.3L
PART# 2-745-ST
If you are looking for Competition Clutch performance clutch parts you have come to the right spot. At Andy's Autosport we have fantastic prices on all Competition Clutch kits and we offer unparalleled customer service to help you choose the right kit and get your order processed quickly. We also offer great technical advice and supply as much product information as possible including installation instructions, technical specifications, and pictures when available.
Competition Clutch makes some of the best clutches available in the aftermarket today. If you have added power to your engine then you will need an upgraded clutch in order to get the power to the ground. Why risk your clutch slipping or coming apart during a critical moment? Competition Clutch has heavy duty clutches that can handle the extra power and get you off the line and into the winners circle.
Competition Clutch is not some unproven name, they are one of the fastest growing clutch companies in North America and their clutches are used on everything from daily drivers to full blown race cars. These clutches have been engineered to handle lots of abuse and the proof is in the pudding. Drifters, drag racers and road racers alike have tortured these clutches and they deliver the goods time and time again. We here at Andy's were blown away by the Paradise Racing Toyota Celica, with the help of Competition Clutch it became the fastest 4 cylinder Toyota powered ¾ chassis car in the world with trap speed of 200 mph and ¼ mile time of 6.98. The record speaks for itself; Competition Clutch knows what it takes to get the job done.
Competition Clutch proudly hails itself as the fastest-growing aftermarket performance clutch manufacturer in North America, and with as many applications as the company currently makes, we will definitely take their word for it! The company manufactures quality parts that provide an amazing value considering the improvements they provide. Whether your goal is street performance or track dominance, Competition Clutch has a product that will meet your needs and exceed your expectations.