EXTERIOR
INTERIOR
LIGHTS
PERFORMANCE
SUSPENSION
BRAKES
DRIVETRAIN
AUDIO
WHEELS
GARAGE
Bully Dog Products
Shop Bully Dog Parts by Make
Shop Bully Dog Parts by Category
Filter Your Results
Category

Price Range

Bully Dog Products
Shop Bully Dog Parts by Make
Shop Bully Dog Parts by Category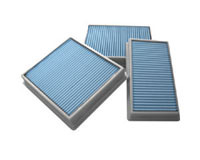 Fits: 94-02 Dodge Ram Cummins
PART# 222860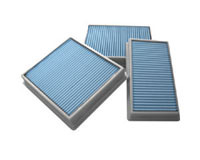 Fits: 01-05 Chevrolet Sierra Duramax, 01-05 Chevrolet Silverado Duramax
PART# 223858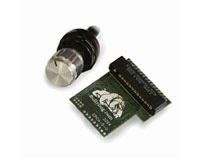 Fits: 02-03 Ford F-250 PowerStroke 7.3L Auto Transmission, 02-03 Ford F-350 PowerStroke 7.3L Auto Transmission
PART# 41617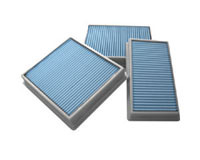 Fits: 00-01 Ford Excursion PowerStroke 7.3L, 00-01 Ford F-250 PowerStroke 7.3L, 00-01 Ford F-350 PowerStroke 7.3L
PART# 221863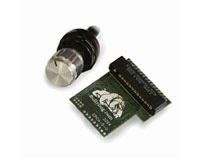 Fits: 02-03 Ford F-250 PowerStroke 7.3L Manual Transmission, 02-03 Ford F-350 PowerStroke 7.3L Manual Transmission
PART# 41618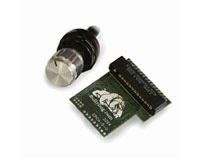 Fits: 00-01 Ford F-250 PowerStroke 7.3L Auto Transmission, 00-01 Ford F-350 PowerStroke 7.3L Auto Transmission
PART# 41615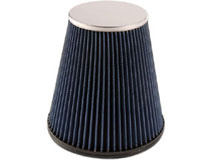 Fits: 00-03 Ford Excurison PowerStroke 7.3L, 03-06 Ford Excurison PowerStroke 6L, 94-03 Ford F-250 PowerStroke 7.3L, 03-06 Ford F-250 PowerStroke 6L, 94-03 ...
PART# 224685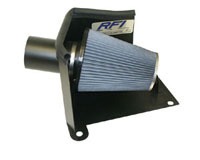 Fits: 99-03 Ford Excursion PowerStroke 7.3L, 99-03 Ford F-250 PowerStroke 7.3L, 99-03 Ford F-350 PowerStroke 7.3L
PART# 221103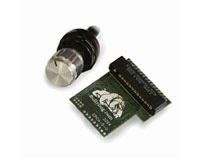 Fits: 00-01 Ford F-250 PowerStroke 7.3L Manual Transmission, 00-01 Ford F-350 PowerStroke 7.3L Manual Transmission
PART# 41616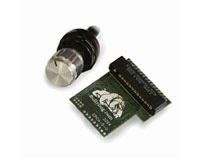 Fits: 99 Ford F-250 PowerStroke 7.3L Auto Transmission, 99 Ford F-350 PowerStroke 7.3L Auto Transmission
PART# 41613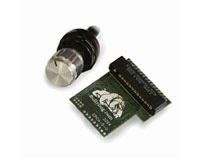 Fits: 99 Ford F-250 PowerStroke 7.3L Manual Transmission, 99 Ford F-350 PowerStroke 7.3L Manual Transmission
PART# 41614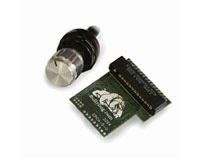 Fits: 95-97 Ford F-250 PowerStroke 7.3L Auto Transmission, 95-97 Ford F-350 PowerStroke 7.3L Auto Transmission
PART# 41611
If you are searching for performance car and truck accessories from Bully Dog, then you have found the right place. Bully Dog has built a reputation as the leader in diesel and gas truck performance parts. At Andy's Auto Sport we are pleased to bring you an exceptional offering of products from the Bully Dog lineup. With our great customer service staff you are guaranteed to find the part you need. We can also provide you with technical details including product specifications, dyno sheets, photos and installation instructions when they are available.
Modern vehicles are built tough to haul heavy loads and take extreme abuse. But sometimes you just need more power. Whether you are towing a loaded down trailer or crawling up a steep mountain trail, a little extra grunt can be a life saver. The folks at Bully Dog understand that the desire for more power isn't just limited to full race cars. They have developed an innovative line of products that will give your vehicle increased power and torque while maximizing overall efficiency and fuel mileage. It doesn't matter if you have a car that runs on gasoline or a truck that runs on diesel; Bully Dog has a product that will quench your thirst for more power.
Founded in 1998, Bully Dog started out making performance components for farm tractors. Realizing the benefits of propane as a fuel in their tractor's engine they developed and patented an early propane injection system for diesel motors. From there the company expanded and grew to incorporate diesel trucks and eventually the gasoline truck segment as well. Today their products cover the full spectrum of cars and trucks alike. Realizing the importance of computer technology they have continued to research and innovate, producing modern performance products that utilize computerized engine management systems to maximize efficiency as well as grunt. With great product warranties and superb service, Bully Dog is a leader in vehicle performance.
Bully Dog was formed in 1998 in Aberdeen, Idaho. The founders of Bully Dog – Michael, Phillip, and Daryl Klassen were heavily influenced by their father Harold's interest in improving vehicle performance. Several years prior to the company's inception, Harold had experimented with increasing performance on his diesel farm tractor by injecting propane into the engine's combustion chamber.

In 1998, Bully Dog's owners took this concept and developed and patented a safe and effective propane injection system to enhance diesel engine performance. These systems were first sold out of their farm shop, but as demand increased, the owners moved their company to another location and officially organized Bully Dog.

Bully Dog's quest was now to be recognized as the leader in the diesel performance industry, which motivated them to stay abreast of new technology in this industry. With the introduction of electronic components and software to improve performance, they began to research new types of products like intake and exhaust systems to complement their electronic components. Bully Dog was now able to offer a complete performance package.

In 2005, the company expanded its range of products to include performance products for gasoline powered vehicles.

Bully Dog products are built to be flexible, allowing each user to get their own desired result, from outrageous performance on the race track to improved fuel economy driving down the highway.

Each product goes through an in-depth research and development (R&D) followed by a grueling development procedure that is carried out by a staff of the best engineers in the world. Once designed, each product is put through months of real world testing, this testing is performed across the United States so that Bully Dog can be sure that each product works correctly and flawlessly in various elevations, weather conditions and driving situations from towing a heavy load to racing down the track.

Bully Dog products have been featured in countless media venues, including a Dodge Ram build-up covered by Trucks! on the Speed Channel. That truck also featured the exclusive Andy's Auto Sport Dodge Ram Blaze body kit. The end results was a beast of a truck!