EXTERIOR
INTERIOR
LIGHTS
PERFORMANCE
SUSPENSION
BRAKES
DRIVETRAIN
AUDIO
WHEELS
GARAGE
Tokico Products
Shop Tokico Parts by Make
Shop Tokico Parts by Category
Filter Your Results
Category

Tokico Products
Shop Tokico Parts by Make
Shop Tokico Parts by Category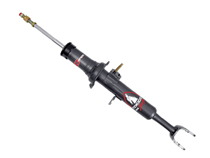 Fits: 06+ Honda Civic - Coupe All (Inc.Si), 06+ Honda Civic - Sedan Si Only
PART# HTS510FL
Adjustability: Adjustable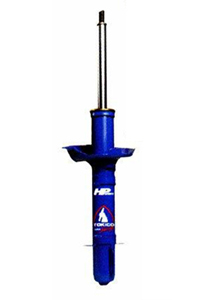 Fits: 00-05 Dodge Neon - Base & R/T (PL)
PART# HB2233
Adjustability: Non-Adjustable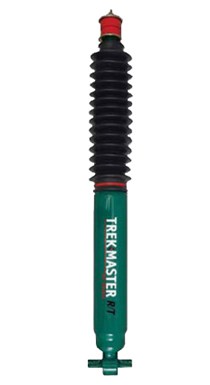 Fits: 97-02 Ford F150 / Lightning Pickups (1/2 Ton, Exc. 7700# GVW) 2WD, 97-99 Ford F250 (3/4 Ton, Under 8500# GVW) 2WD
PART# GE3562
Adjustability: Non-Adjustable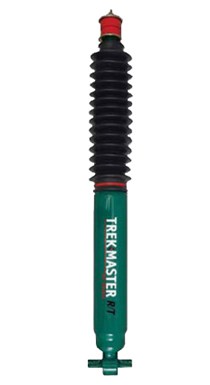 Fits: 86-89 Toyota 4 Runner 4WD, 86-94 Toyota Pickup 4WD, 95-04 Toyota Tacoma Pickup (Pre Runner) 4WD, 98-04 Toyota Tacoma Pickup (Pre Runner) 2WD
PART# GE3638
Adjustability: Non-Adjustable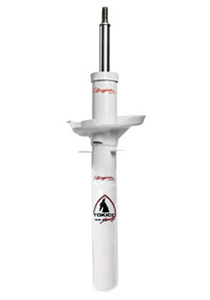 Fits: 89-91 Honda Civic / CRX (Exc. S/W)
PART# BU2798
Adjustability: Adjustable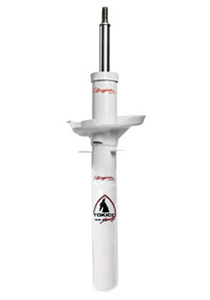 Fits: 92-00 Honda Civic - All, 93-97 Honda Del Sol , 94-01 Acura Integra - All Exc. Type R (DC2) , 96-01 Acura Integra - Type R (DC2/DB8)
PART# BU3457
Adjustability: Adjustable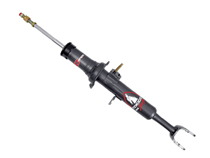 Fits: 03-06 Infiniti G35 Sedan (Exc. AWD), 03-07 Infiniti G35 Coupe (Exc. AWD, Sport Susp.)
PART# DU3746
Adjustability: Adjustable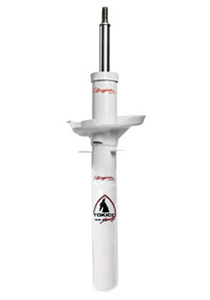 Fits: 90-97 Honda Accord - All, 97-99 Acura CL - All
PART# BU2896
Adjustability: Adjustable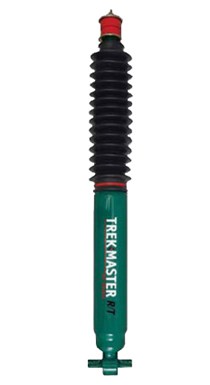 Fits: 02-05 Ford Explorer - All (Inc. Sport Trac) 2WD & 4WD, 95-01 Ford Explorer 2WD & 4WD, 96-01 Mercury Mountaineer 2WD & 4WD
PART# GE3722
Adjustability: Non-Adjustable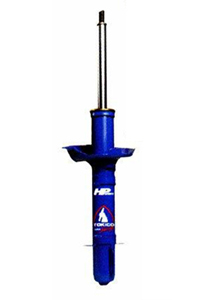 Fits: 95-99 Nissan 240SX, Silvia (S-14)
PART# HU3728
Adjustability: Non-Adjustable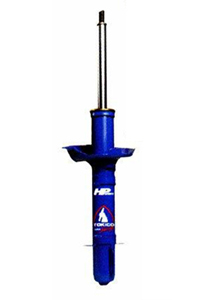 Fits: 97-01 Lexus ES300 , 97-02 Toyota Avalon, 97-7/01 Toyota Camry, 99-03 Toyota Solara (MCV20)
PART# HB3184
Adjustability: Non-Adjustable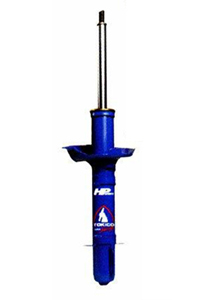 Fits: 00-10 Chrysler PT Cruiser - All
PART# HE2950
Adjustability: Non-Adjustable
If you're in the market for a set of new Tokico shocks, struts, or springs, Andy's Auto Sport is here to help you find what you need. We carry the full line of Tokico suspension products, from the HP and Illumina street/track dampers, to the ultimate in high performance, the HTS/D-Spec series. No matter which model you choose, rest assured that Tokico puts as much development into its aftermarket suspension components as it does for its OEM clients.
Tokico suspension products just plain work, and they work well as long as you choose the right product for your application and driving style. We love Tokico HTS and D-Spec shocks on the track, as they offer great response and handling at high speeds for both grip driving and drifting, yet can still be adjusted to provide a decent ride on the street. Trek-Master shocks are a great choice for the off-road enthusiast, and we've had great results with them on lifted vehicles. And, of course, everyone seems to already know about the legendary Tokico HP and Illumina shocks, the latter of which offers awesome adjustability at a great price.
Tokico invented the twin-tube shock absorber in the 1970s, and revolutionized the world of automotive suspensions in the process. Today, Tokico offers world class shocks, struts, and springs for street, off-road, and race applications that have been proven time and time again through rigorous testing in all conditions.
TOKICO LTD., has been manufacturing shock absorbers, brake parts, and other hydraulics for over 50 years. The company has been and continues to be a major original equipment supplier to a variety of auto manufacturers, which gives you an idea of the quality of their products. Responding to auto manufacturers' demands for a shock that could provide both good stability and good ride quality, TOKICO developed the twin-tube low-pressure gas shock absorber. TOKICO began working on this technology in the mid 1970's. There are two types of gas-pressurized shocks, monotube high-pressure and twin-tube low-pressure. Generally, a twin-tube low-pressure shock provides a better ride for a given level of control compared to a monotube high-pressure style.

TOKICIO's blue HP Series are premium non-adjustable performance shocks and struts. They offer superior performance and traction with ride quality that's equal or superior to the original ride.

For the serious enthusiast, Tokico offers their adjustable Illimuna series shcoks/struts, which have a five-setting adjustable range. The owner can make adjustments to change the handling and ride quality of the vehicle.

Springs, linkage, and pivot bushings allow your vehicle's suspension to have motion. But something is needed to eliminate too much motion. Without proper control, the suspension motion will become excessive and even violent. This is where Tokico shocks come in.