EXTERIOR
INTERIOR
LIGHTS
PERFORMANCE
SUSPENSION
BRAKES
DRIVETRAIN
AUDIO
WHEELS
GARAGE
Ram Clutch Products
Filter Your Results
Category

Ram Clutch Products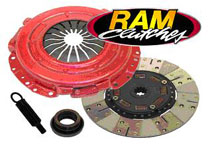 Fits: 90-92 Ranger 6 CYL. 4.0L ALL
PART# 98685HD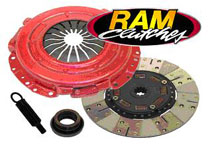 Fits: 63-66 Comet 8 CYL. 289 , 65-70 Mustang 8 CYL. ALL HEAVY DUTY, 68-73 Mustang 8 CYL. ALL
PART# 98502HD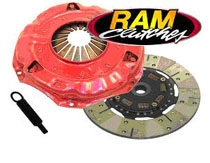 Fits: 83-86 F Series 8 CYL. 7.5L 460 C.I. TO 1/87
PART# 98561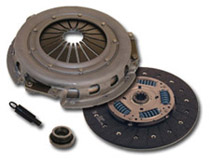 Fits: 87-89 Starion 2.6L ALL NON-TURBO
PART# 88655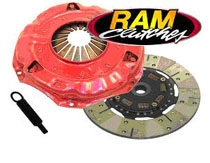 Fits: 74-78 Mustang 4 CYL. 4 SPEED FORD TRANS., 79-83 Mustang 4 CYL. 4 SPD. FORD EXC. TURBO, 80-83 Capri 4 CYL. 2.3L 4 SPEED FORD EXC. TURBO
PART# 98731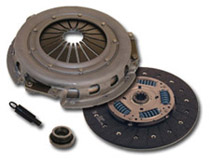 Fits: 2002 RSX 2.0L 5 speed
PART# 88984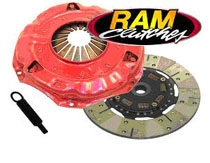 Fits: 1983 Capri 4 CYL. 2.3L 5 SPEED FORD TRANS., 80-81 Mustang 4 CYL. 5 SPD. EXC TURBO TO 10/80, 81-82 Capri 4 CYL. 2.3L 5 SPD EXC TURBO FR. 12/80, 81-82 M ...
PART# 98802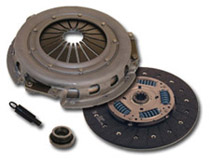 Fits: 79-84 Champ 1.4L HB, 2 DOOR, 90-92 Mirage 1.6L
PART# 88714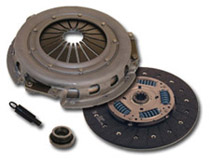 Fits: 90-93 Miata 1.6L
PART# 88851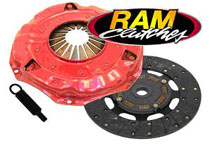 Fits: 86-95 Mustang 8 CYL. 302 C.I. INCL COBRA
PART# 88794HD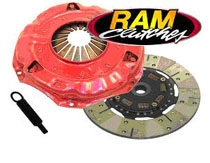 Fits: 94-98 Ford Truck 7.3L F250, 350 TURBO 5 SPEED SOLID FLYWHEEL CONVERSION - F/W REQUIRED
PART# 98622HD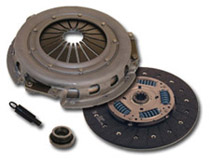 Fits: 87-89 Dakota 2.2L 135 C.I. 5 SPEED, 88-91 Dakota 2.5L/153 C.I.
PART# 88601
If you are looking for high-performance clutch components from Ram Clutch then you have found the right place. Ram Clutch makes some of the most trusted drivetrain components in the entire aftermarket. For your convenience we here at Andy's Auto Sport offer a huge selection of Ram Clutch items for you to select from. With our great customer service you are sure to find the right part for your application, and we can also help you out with technical details including installation instructions, break-in procedures and product specifications when they are available.
The clutch system is one of the most heavily stressed areas on any vehicle. As the true link between your engine and the wheels it is put through intense heat and strain whenever your vehicle is in use. If you have added power to your motor or like to drive aggressively, chances are your OEM clutch system is not up to the task of handling the added abuse. Ram Clutch offers great solutions for those who want to upgrade their clutch systems. With a full range of products including pressure plates, friction discs, flywheels and throw-out bearings they can handle all of your performance clutch needs. Backed up by a solid reputation and great customer service, Ram Clutch is a trusted name for clutch components.
Ram Clutch is not your average clutch manufacturer. They have spent countless hours researching and designing clutch components to work in the toughest conditions from truck pulling to circle track racing. With 35 years of industry experience their products are all produced in-house by a friendly and knowledgeable staff. And you can rest assured that every component on the shelf has been rigorously tested to ensure safety, performance and drivability. While many companies will try to use smoke and mirrors, the folks at RAM Clutch tell it to you straight. Their website even offers a huge array of free technical articles pertaining to clutch systems. If you want to deal with real experts, there are none better than the people at Ram Clutch.
Any company that manufactures clutches specifically for truck pulling is pretty hardcore in our book, and Ram Clutches does just that! Truck pulling is no joke, as these competition trucks have to pull an increasingly heavy weight-transferring sled weighing many thousands of pounds. We'd venture to guess that it just doesn't get any tougher than that on a clutch, so as you can imagine Ram Clutches probably considers it's a cakewalk to build its other lines of clutches, such as its famous drag-race caliber clutches for muscle cars. If you're looking for a performance clutch, you can feel very comfortable ordering one made by Ram.