EXTERIOR
INTERIOR
LIGHTS
PERFORMANCE
SUSPENSION
BRAKES
DRIVETRAIN
AUDIO
WHEELS
GARAGE
PAC Products
Filter Your Results
Category

PAC Products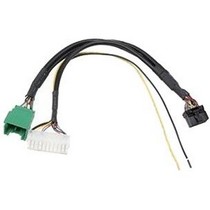 Fits: 1995-1997 Ford Crown Victoria, 1995-1997 Ford Explorer, 1995-1997 Ford Ranger, 1995-1997 Lincoln Continental, 1995-1997 Lincoln Town Car, 1995-1997 Me ...
PART# PXHFD2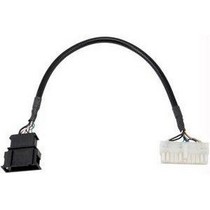 Fits: 1998-2005 All Volkswagon
PART# PXHVW1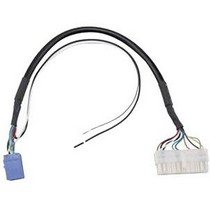 Fits: 1998-2005 All Volkswagon
PART# PXHVW2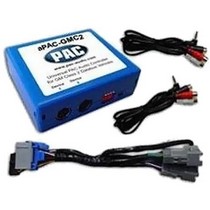 Fits: 03-04 Oldsmobile Bravada, 03-04 Oldsmobile Silhouette, 03-05 Chevrolet Cavalier, 03-05 Chevrolet Impala, 03-05 Pontiac Aztec, 03-06 Cadillac Escalade, ...
PART# ISGM535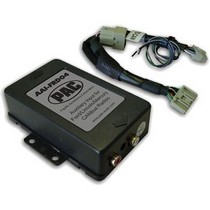 Fits: 04-08 Ford F150, 05-07 Ford Focus, 05-07 Ford Freestyle, 05-08 Ford F350, 05-09 Ford F250, 05-09 Ford Mustang, 06-08 Lincoln Mark LT, 06-09 Ford Explo ...
PART# AAIFRD04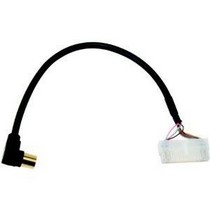 Fits: 1992-1997 All Honda, 1992-2002 All Acura, 1999-2001 All Chrysler (with rounded corner radios)
PART# PXHCH2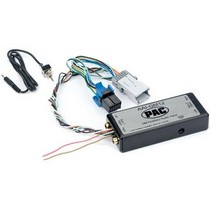 Fits: 00-04 Oldsmobile Silhouette, 00-05 Chevrolet Impala, 00-05 Chevrolet Monte Carlo, 01-03 Chevrolet Malibu, 01-04 Oldsmobile Alero, 02-04 Oldsmobile Bra ...
PART# AAIGM12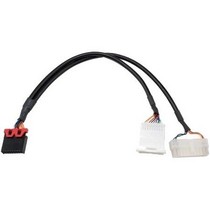 Fits: 1995-1999 Chevrolet Impala, 1995-1999 Chevrolet Monte Carlo, 1995-2002 Chevrolet Suburban, 1995-2002 Chevrolet Tahoe, 1995-2002 GMC Sierra, 1995-2002 ...
PART# PXHGM1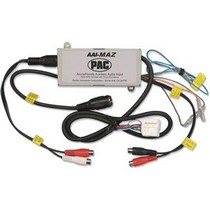 Fits: 04-07 Mazda 3 Series, 04-07 Mazda Speed 3, 06-07 Mazda 5 Series, 06 Mazda 6 Series, 06 Mazda Speed 6
PART# AAIMAZ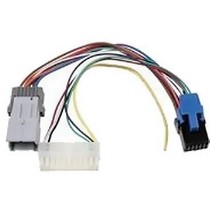 Fits: 2000-2005 Chevrolet Impala, 2000-2005 Chevrolet Monte Carlo, 2003-2004 Oldsmobile Alero, 2003-2004 Toyota Matrix, 2003-2005 Buick Rendezvous, 2003-200 ...
PART# PXHGM3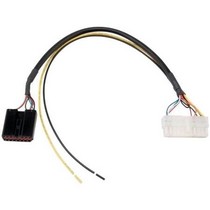 Fits: 1995-1997 Ford Crown Victoria, 1995-1997 Ford Explorer, 1995-1997 Lincoln Continental, 1995-1997 Mercury Grand Marquis, 1995-2004 Mercury Tracer, 1996 ...
PART# PXHFD1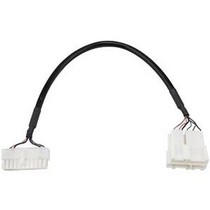 Fits: 1995-1996 Buick Roadmaster, 1995-1999 All Saturn Models, 1995-1999 Cadillac DeVille, 1995-1999 Oldsmobile Aurora, 1995-2002 Cadillac Eldorado, 1995-20 ...
PART# PXHGM2
If you are trying to find the advanced electronic integration products from PAC, then you have come to the right place. PAC is a high-tech company that is well-known for its fantastic automotive integration accessories. Here at Andy's Auto Sport we are pleased to bring you a full selection of PAC components for you to choose from. With our great staff of customer service representatives you are sure to find the items you need and get them in a timely manner. We can also provide technical support including detailed product specifications, installation instructions, wiring diagrams and photos when they are available.
In the modern world of automotive accessories, convenience and functionality rule the roost. If a product can make life easier or improve versatility then people will want it. At PAC they have dedicated countless hours to improving your driving experience. They have a truly unique line of electronic integration products that will improve your productivity and simplify your driving experience. With everything from iPod integration to steering wheel controls, they are guaranteed to have a product that will greatly improve your vehicle's functionality. Backed up by excellent service, it is a no-brainer to choose PAC for all of your high-tech integration needs.
The best way to describe the people at PAC is to call them professional problem solvers. These folks are dedicated, well-trained professionals whose number one priority is to develop clever solutions to the common problems, inconveniences and limitations of today's automotive electronic systems. While they specialize in integration products, they are certainly not limited to that world. In fact they offer a host of other specialty items including cooling fans, battery isolators, mounting systems and installation tools to help with all facets of your mobile electronics projects. With friendly and personal service and great product knowledge, we are happy to recommend PAC for your electronic accessory needs.
The Pacific Accessory Corporation (PAC) was involved in OEM integration before some of our customers were old enough to crawl. Harkening back to the disco era PAC has always focused on bringing technology to the people. Now in the age of wireless technology, with 30 years of experience under their belt, PAC is hitting its stride offering an extensive catalogue of integration products for automotive applications and beyond. From iPod integration to Bluetooth, steering wheel controls to security systems, when it comes to automotive electronics PAC can fill your needs. Now, after merging with Peripheral Electronics and forming a strong partnership with AAMP of America, PAC has moved their corporate headquarters to Florida and is poised to be an industry leader well into the future.