EXTERIOR
INTERIOR
LIGHTS
PERFORMANCE
SUSPENSION
BRAKES
DRIVETRAIN
AUDIO
WHEELS
GARAGE
Optima Products
Filter Your Results
Category

Price Range

Optima Products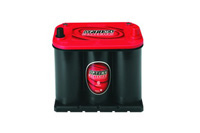 Fits: 00-01 Neon Base L4 2, 00-05 Neon Acr, Base, Es, R/T, Se, Sxt L4 2, 00-05 Spectra Base, Ex, Lx, Sx L4 1.8, 2.0, 00-05 TT Quattro Base L4 1.8, 00-06 TT ...
PART# 8020-164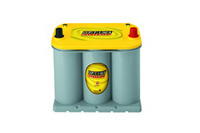 Fits: 00-01 Neon Base L4 2, 00-05 Neon Acr, Base, Es, R/T, Se, Sxt L4 2, 00-05 Spectra Base, Ex, Lx, Sx L4 1.8, 2.0, 00-05 TT Quattro Base L4 1.8, 00-06 TT ...
PART# 8040-218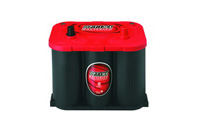 Fits: 00-05 Tundra Base, Sr5 V6, V8 3.4, 4.0, 4.7, 01-03 Rodeo Base L4, V6 2.2, 3.2, 01-04 Montero Base V6 3.5, 3.8, 01-05 Ls430 Base V8 4.3, 01-05 Q45 Base ...
PART# 8003-151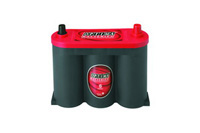 Fits: 53-55 Corvette Base L6, V8 3.9, 4.3
PART# 8010-044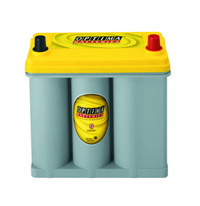 Fits: 02-06 RSX, 02-06 Rsx Base, Type-S L4 2, 03-08 Accord Dx, Ex, Ex-L, Lx, Lx Special Edition, Special Edition, Value Package L4 2.4, 03-08 Element Base, ...
PART# 8073-167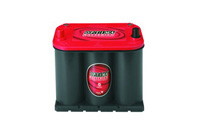 Fits: 00-04 Xterra Base L4, V6 2.4, 3.3, 00-05 Echo Base L4 1.5, 01-05 Is300 Base, Sportcross L6 3, 01-06 Stratus Base, R/T, Sxt L4, V6 2.4, 2.7, 3.0, 01-0 ...
PART# 8025-160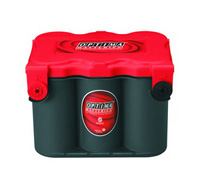 Fits: 00-06 Suburban 1500 Base, Ls, Lt, Ltz, Z71 V8 5.3, 6.0, 00-06 Suburban 2500 Base, Ls V8 6.0, 8.1, 00-06 Yukon Xl 1500 Base, Sl, Sle, Slt V8 5.3, 00 ...
PART# 8078-109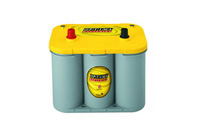 Fits: 00-05 Excursion Base V10, V8 5.4, 6.0, 6.8, 7.3, 01-05 Gs430 Base V8 4.3, 01-08 Explorer Sport Trac Base, Limited, Xlt V6, V8 4.0, 4.6, 03-04 Park A ...
PART# 8012-021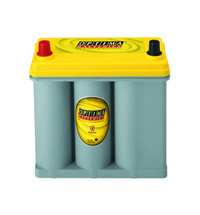 Fits: 00-08 S2000 Base, Cr L4 2.0, 2.2, 73-05 Civic 1.3, 1300, 1300 Dx, 1500, 1500 Dx, 1500 Gl, 1500 S, 1500 Si, 4Wd, Base, Crx, Crx 1.5, Crx Hf, Crx Si, Cv ...
PART# 8071-167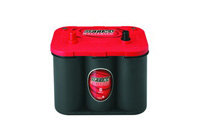 Fits: 00-05 Excursion Base V10, V8 5.4, 6.0, 6.8, 7.3, 00 Escort Base L4 2, 01-05 Gs430 Base V8 4.3, 01-08 Explorer Sport Trac Base, Limited, Xlt V6, V8 4 ...
PART# 8002-002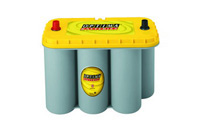 Fits: 99-02 Range Rover Base V8 4.0, 4.6
PART# 8051-160
Not able to find what you are looking for?

Rear sill bumper cover Protection Plate Optima K5 2011 2012
Original Style Battery Case Hides 6 volt Optima Battery Classic & Vintage Cars
Kia : Optima 4dr Sedan SXL Turbo Kia Optima 4dr Sedan SXL Turbo Low Miles Automatic Gasoline 2.0L 4 Cyl Titanium
Rear Trunk Wing Lip Spoiler Painted for KIA 2013 2014 2015 Optima / The New K5
2014 - 2015 KIA SORENTO OPTIMA SMART KEY REMOTE SY5XMFNA04 Used Oem
If you are looking for legendary batteries from Optima, then you have come to the right spot. Optima is one of the most respected names in the world of automotive batteries. Here at Andy's Auto Sport we are happy to offer the complete line of products from the Optima range. With our great customer service you are guaranteed to find the right product for your application, and we can also provide you with technical details including product specifications, installation instructions and photos when they are available.
BRAND NEWS
Video Description:


Optima on Andy's Auto Sport TV!

When it comes to automotive batteries, there is perhaps no better know brand than Optima. We chose to make a video explaining what makes Optima batteries so awesome. We also explain in the video how to choose between a red-top Optima battery and a Yellow-top Optima battery, since for many vehicles you have the option between one or the other. Check out the video to learn more!
The battery is at the heart of your car. When it begins to fail it can cause all sorts of problems that are difficult to diagnose. Why spend a ton of money trouble shooting, or risk having your car die in a bad neighborhood? Optima makes some of the finest batteries in the world. Designed to give you maximum cold cranking amps, increased battery life, and deliver unparalleled performance in all types of weather, Optima batteries are truly on a level of their own. If you need the absolute best battery that money can buy, look to Optima to deliver the goods.
The Optima battery brand is owned by parent company Johnson Controls. Johnson's history dates back more than 100 years to 1885 when the Johnson Electric Service Company was founded. Since then they grew and expanded to become one of the most important names in automotive, building and power solutions worldwide. All of the expertise from Johnson Control flows directly into the Optima brand, from innovative design to meticulous build standards. Because of this, Optima batteries have gained a fantastic reputation as the most rugged and best performing batteries on the market. With excellent warranties and great customer service you cannot go wrong with Optima batteries.
Really, who doesn't know about Optima Batteries? Whether you're into off-roading and need some extra juice for your winch or whether your sound system is killing your stock battery, Optima Spiralcell batteries have been a first choice of many car enthusiasts who put their vehicles' charging systems through torture on a daily basis. We've even used Optima batteries (specifically, the deep-cycle Yellow Tops) for power-robbing air suspension compressors, and they've always held up great. Actually, we really like using the Yellow Tops as starting batteries as well, since they have more than enough cranking amps to turn over the engine, yet also have the benefit of allowing much more discharge without harming the battery, which is important if you have a lot of electric accessories in your vehicle. If your ride doesn't have lots of aftermarket electrical accessories and you drive it often enough that you don't have to worry about long-term amperage draw, the Red Top is more than enough to meet your needs. Whatever your needs, we know that Optima batteries can handle the job.