EXTERIOR
INTERIOR
LIGHTS
PERFORMANCE
SUSPENSION
BRAKES
DRIVETRAIN
AUDIO
WHEELS
GARAGE
NOS Products
NOS Products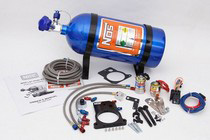 Fits: For Use On General Motors Brand (GM) LS1 Engines Only, LS1 Chevrolet Camaro, LS1 Chevrolet Corvette C5, LS1 Pontiac Firebird
PART# 05168NOS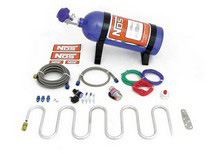 Fits: For Use With Ford Cobra Mustangs
PART# 16034-NBNOS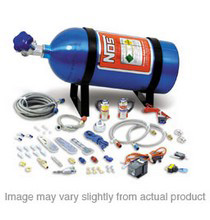 Fits: 1978-1985 Mazda RX7 (Turbo), 1986-1992 Mazda RX7 (Turbo), 1993-1997 Mazda RX7 (Turbo), 1995-2001 Subaru Impreza WRX, 2002-2003 Subaru Impreza WRX, 200 ...
PART# 05132-NBNOS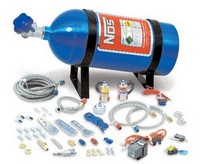 Fits: 1997-1999 Acura Integra GSR (1.8L VTEC)
PART# 02040-NBNOS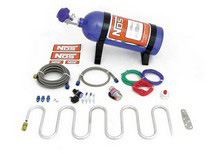 Fits: For Use With Ford Cobra Mustangs
PART# 16034NOS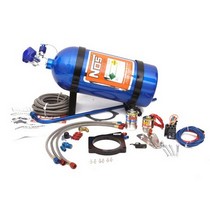 Fits: 2005 - Up Chevrolet Corvette (C6 Model)
PART# 05169NOS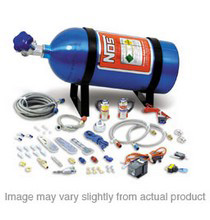 Fits: 1984-1989 Nissan 300ZX Turbo, 1990-1996 Nissan 300ZX Turbo
PART# 05204-NBNOS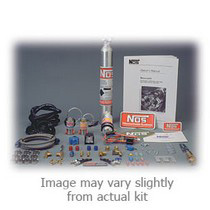 Fits: Harley Davidson® Motorcycle (All V-Twin Engines)
PART# 03011-OZ-NBNOS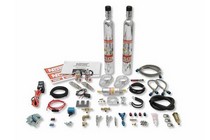 Fits: Harley Davidson® Motorcycle (All V-Twin Engines)
PART# 03012-P-NBNOS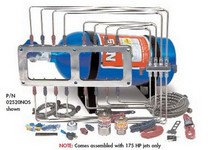 Fits: For Use On Ford, Lincoln, Mercury, Mazda Brands 2.3L Turbo, 4 Cylinder Engines Only
PART# 05215-NBNOS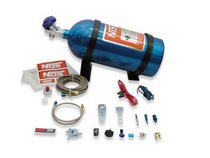 Fits: 1987-1993 Dodge Ram (Cummins® Diesel Engine), 1991-1993 GMC Sonoma (Duramax® Diesel Engine), 1992-2006 Hummer H1 (Duramax® Diesel Engine), 1993-2002 F ...
PART# 02519-NBNOS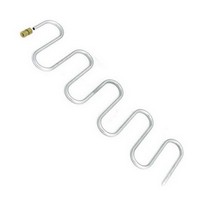 Fits: For Use With Ford Cobra Mustangs
PART# 16035NOS
NOS (short for Nitrous Oxide Systems) is the premiere nitrous oxide injection manufacturer in the world, offering kits and components for every vehicle ever made, carbureted, fuel-injected, naturally aspirated, or forced induction. NOS makes solenoid valves, bottle warmers, injection nozzles, distribution blocks, fittings, and any other part you might need to put together or upgrade a nitrous oxide kit, and Andy's Auto Sport brings them all to you in eye-popping 3-D!
You know you've made it big when people start using your name in the same generic fashion as other companies' products, such as Kleenex and Q-tips. NOS is the standard by which all other nitrous oxide companies are measured, and it enjoys the distinction of being one of the most recognized names in motorsports, and for good reason. Nitrous Oxide Systems truly was a pioneer in automotive performance, and continues to innovate better ways to produce more power.
Dollar for dollar, it's hard to beat the performance benefits of a quality nitrous oxide injection kit. How else can you essentially bolt on more than 300 horsepower in a couple hours' time, all for the price of a quality set of camshafts? If you don't require anything as excessive as that, there are plenty of other NOS kits to choose from, all of which will give you a boost of power when you need it, while still retaining drivability when "off the bottle."
Nitrous Oxide Systems (NOS) showed the world how to effectively harness the power of nitrous oxide for automotive use in the 1970's. Since then, NOS has powered more racers than any other brand of nitrous. When you're looking to go fast, rely on NOS to deliver the most power per dollar available. From stock engines to race vehicles, jet skis to trucks, NOS has a kit for you.