EXTERIOR
INTERIOR
LIGHTS
PERFORMANCE
SUSPENSION
BRAKES
DRIVETRAIN
AUDIO
WHEELS
GARAGE
MGP Products
Shop MGP Parts by Category
MGP Products
Shop MGP Parts by Category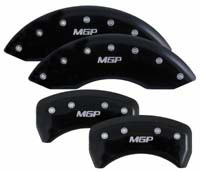 Fits: 05-06 G35 Rwd (Awd N/A), 06-08 350Z
PART# 17016SMGPBK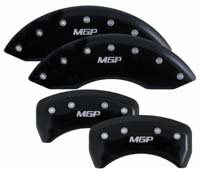 Fits: 98-02 Camaro
PART# 14027SMGPBK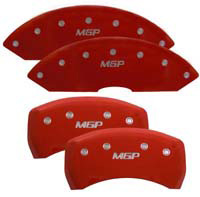 Fits: 06-08 Envoy XL, EXT, XUV, 06-09 Trailblazer EXT & SS, 06 SSR
PART# 14030SMGPRD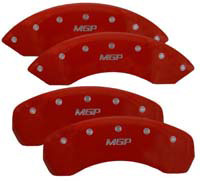 Fits: 97-03 F150 Heritage, Super Crew Lariat, XLT, Blackwood, XL, XLT, Eddie Bauer, Lariat, Base Model, Work series, Harley Davidson, King Ranch, FX4
PART# 10022SMGPRD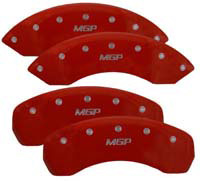 Fits: 04-08 F150 Super Crew, Mark LT
PART# 10009SMGPRD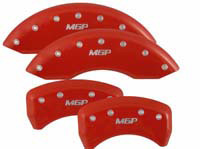 Fits: 88-96 Corvette C4, except Heavy Duty Suspension
PART# 13013SMGPRD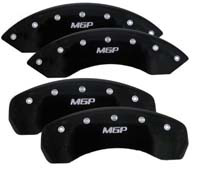 Fits: 04-08 F150 Super Crew, Mark LT
PART# 10009SMGPBK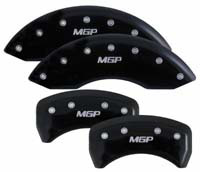 Fits: 88-96 Corvette C4, except Heavy Duty Suspension
PART# 13013SMGPBK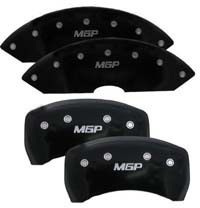 Fits: 97-10 Corvette C5, Base Model, C5 Z06, C6 Corvette, Z51 package
PART# 13007SMGPBK
Fits: 07-08 Soltice, 07-09 Sky Base, Redline models, also Fits Opel GT, Soltice
PART# 19003SMGPBK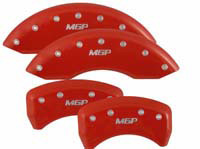 Fits: 00-05 325 Awd, E46, E90, Xi, I, Ci, 96-00 328 E36, E46
PART# 22015SMGPRD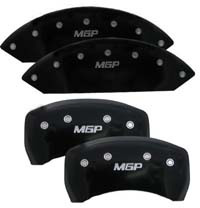 Fits: 05-09 300 2.7L, 3.5L V6, solid rear disc, 06-09 Charger SE, 2.7L, 3.5L V6, solid rear disc, 06-09 Magnum SE, 2.7L, 3.5L V6, solid rear disc, 08-09 Cha ...
PART# 12005SMGPBK
If you are looking for the innovative brake caliper covers from Marshall Genuine Products (MGP), then you have reached your destination. MGP has revolutionized the world of brake components with their unique line of caliper covers. Here at Andy's Auto Sport we are proud to bring you the full selection of MGP offerings for you to choose from. With our excellent customer service you are guaranteed to find the right part for your application, and we can also provide you with technical information including fitment charts, product specifications, photos and installation instructions when they are available.
If you use your vehicle every day, chances are you have noticed the buildup of dust on your wheels. This dust comes from the brake pads, and due to its initial high temperature can actually permanently damage the finish on your wheels. This should be especially alarming if you have spent money on a custom set of rims. MGP has developed a fantastic solution to this problem. Their simple caliper covers bolt on to your existing brake calipers and prevent brake dust from being thrown onto your valuable wheels. In addition to functioning well, they also have a great aesthetic that will give your ride a sporty look and really make your wheels pop. Protect your investment with caliper covers from MGP.
MGP is a California based company that has over 26 years of engineering experience behind their featured caliper covers. This great product boasts high-tech design and production including hydraulic forming, aerospace grade 6061 T6 aluminum construction, a patented stainless steel fastening system, and fully TIG welded bridge unions. In addition the caliper cover has won numerous design awards including the prestigious Global Media Award at the 2008 SEMA convention. With a 3 year defect warranty and a 100% customer satisfaction guarantee, MGP has proven to be a brand you can trust.
Do you have ugly brake calipers? Really, just go outside right now and take a look at them. Unless you have a big brake kit on your car or truck, they probably just look puny and dirty. Sure, you could clean them up, but they'd still look puny, right? And if your brakes otherwise work just fine, why spend the big bucks on something that's quite possibly overkill for your application? Luckily, MGP has a solution that's easy as pie. MGP's aluminum brake caliper covers were designed and tested over a four year period to ensure a quality fit and operation, and not only do they hide your tiny and ugly brake calipers, they also have the added benefit of cooling your brakes and helping to reduce visible brake dust! So, even though MGP's covers aren't actually big brakes, they do more than simply make your wheel openings look better.