EXTERIOR
INTERIOR
LIGHTS
PERFORMANCE
SUSPENSION
BRAKES
DRIVETRAIN
AUDIO
WHEELS
GARAGE
Hypertech Products
Shop Hypertech Parts by Make
Shop Hypertech Parts by Category
Filter Your Results
Category

Price Range

Hypertech Products
Shop Hypertech Parts by Make
Shop Hypertech Parts by Category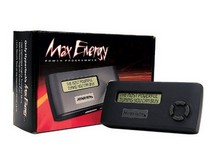 Fits: 06-07 Corvette 6.0L LS2, 06-09 Corvette Z06 7.0L LS7
PART# 32005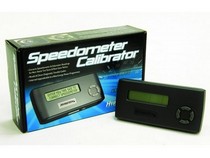 Fits: 05-06 SSR 6.0L LS2, 06-08 Trailblazer SS 6.0L LS2, 07-09 Avalanche/Tahoe (New Body) 4.8/5.3/6.0L, 07-09 Sierra/Silverado 2500/3500 Suburban/Yukon XL 3 ...
PART# 732004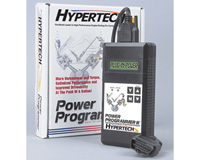 Fits: 02-03 Dodge Dakota 5.9L, 02-03 Dodge Durango 5.9L, 02-03 Dodge Ram 5.9L
PART# 50008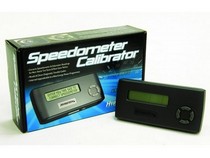 Fits: 00-05 Excursion 5.4L, 00-05 Excursion 6.8L, 02-04 Mustang GT 4.6L, 03-04 Mercury Marauder 4.6L, 03-04 Mustang Cobra 4.6 S/C, 99-01 Mustang Cobra 4.6L, ...
PART# 742000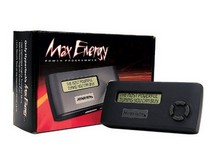 Fits: 05-09 Crown Victoria/Grand Marquis/Town Car 4.6L
PART# 42006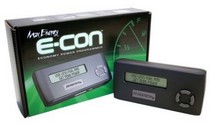 Fits: 2005 Ram 2500/3500 5.9 Cummins
PART# 53005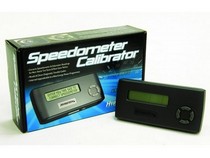 Fits: 01-05 Sierra/Silverado 6.6L Duramax
PART# 732001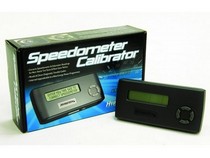 Fits: 00-02 Camaro/Firebird 3.8L, 01-04 Corvette Z06 5.7L LS6, 01-05 Impala/Monte Carlo/Regal 3.8L, 01-05 Impala/Monte Carlo/Regal 3.8 S/C, 97-04 Corvette 5 ...
PART# 732002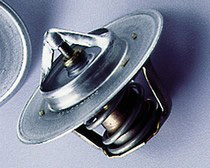 Fits: 00-03 Ford F-150 6.8L, 96-03 Ford Mustang 4.6L, 96-97 Ford Mustang 3.8L, 96-97 Ford Thunderbird 4.6L
PART# 1011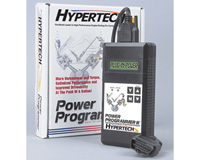 Fits: 03 Chevrolet Avalanche 4.3 / 4.8 / 5.3 / 6.0 / 8.1L SFI 4L60/4L80 Transmission, 03 Chevrolet Avalanche 8.1L SFI Allison Transmission, 03 Chevrolet Bla ...
PART# 30019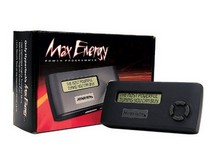 Fits: 06-09 Fusion/Milan 3.0L 4V, 07-09 Edge/MKX/MKZ 3.5L 4V, 08-09 Focus 2.0L, 08-09 Sable 3.5L 4V, 08-09 Taurus 3.5L 4V, 2006 Zephyr 3.0L 4V
PART# 42009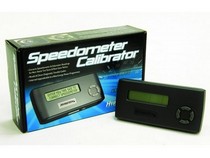 Fits: 03-05 E-Series Van 6.0 P. Stroke, 03-05 Excursion 6.0 P. Stroke, 03-05 F250-F550 6.0 P. Stroke
PART# 742002
Hypertech manufactures a vast selection of computer chips and programmers for your gas or diesel-powered vehicle that will not only increase power and torque, but will improve your fuel economy as well. Choosing a Hypertech Power Programmer for your ride will not only give you better performance, but will also provide the added benefit of being able to read and clear any diagnostic trouble codes. We know you're ready to unleash your vehicle's true potential, so Andy's Auto Sport is here to make it happen with tons of Hypertech info for your reading pleasure.
A Hypertech programmer, depending on the model, can do everything from calibrate your speedometer and your cooling fan settings to fine-tune your transmission and raise your top speed limiter. And, oh yeah - give you more horsepower and torque while adding MPGs! We can't really think of any reasons why you wouldn't want more power and better fuel economy, can you?
Hypertech has been tuning EFI-equipped vehicles since the early days of PROMS (AKA, "chips"), and has continually updated its catalog to include power programming solutions for even the newest of machines. From early GM and Ford plug-in Power Chips, to Power Programmers, HyperPACs, Max Energy Power Programmers, and Max Energy Sport programming devices, Hypertech has made it easy to extract the hidden horsepower in your engine's electronic engine controls. With so much success in EFI tuning, it's no wonder Hypertech founder Mark Heffington was inducted into the Hot Rod Magazine Hall of Fame.
Hypertech is a technology-driven company with a unique status in the aftermarket industry. Unlike other speed equipment manufacturers that produce hard parts like camshafts and cylinder heads, their core product knowledge the ability to tune the complex computers that control essential functions in modern automobiles. They have invested in people, not machinery. The knowledge and skill of the Hypertech team is their most valuable asset. Their staff of engineers and technicians has degrees in a variety of disciplines, including electrical engineering, computer science, and mechanical engineering. Hypertech people know computers from the inside out! The Hypertech team is passionate about performance. They have racers, hot rodders, and performance enthusiasts on their staff.

Hypertech is the technology leader in High-performance engine tuning computer-controlled vehicles. Electronic engine controls have evolved rapidly since their introduction in the early '80s. Hypertech has kept pace with these rapid advances in technology by developing power tuning products that take advantage of the capabilities of these electronic controls. Early automotive computers used replaceable PROMs or "chips" to calibrate the Electronic Control Module (ECM) for a specific engine, powertrain, and vehicle combination. Hypertech created the original Power Chips to recalibrate these electronic "brains" for improved performance. Later generations of Electronic Control Units (ECU) eliminated calibration chips. Instead, engine tuning information is stored in the unit's programmable memory. In addition to controlling basic engine functions, microprocessors now monitor and govern a wide range of systems, including the transmission, brakes, instrument panel, emission controls, and heating/air conditioning. For comparison, the code stored in an early chip would fill one page; now a typical ECU contains more than 1,600 pages of code! Hypertech created the Power Programmer to access this "flash" memory and download the Hypertech Power Tuning program directly into the ECU's programmable memory.

In addition to controlling engine functions such as air/fuel mixture, spark timing, and maximum rpm, these highly evolved ECUs also regulate transmission shift points and firmness, limit top speed, and display speedometer and odometer readings. Hypertech engineers were able to use these capabilities to provide additional features for enthusiasts. The Power Programmer is much more than a tuning chip - it is a self-contained automotive tuning computer. The Power Programmer automatically installs the powerful Hypertech tuning program. It also allows enthusiasts to access and reprogram the vehicle's computer to function properly with aftermarket components such as non-stock wheels, tires, and rearend ratios. A Hypertech Power Programmer is really the most powerful and versatile tool a performance enthusiast can own! Today Hypertech Power Tuning products span the spectrum of automotive technology. They continue to offer our famous Power Chips for older vehicles while constantly updating their Power Programmers for the latest cars and trucks on the market.

The team of engineers and technicians at Hypertech's R&D center in Memphis uses two computerized chassis dynamometers to develop the most powerful tuning programs possible. First they experimentally adjust the spark timing to obtain the highest torque and power readings at a given engine rpm. Then they adjust the air/fuel ratio to obtain the highest possible power and torque readings that an optimized air/fuel mixture can produce. After the spark timing and air/fuel ratio for that particular engine speed have been optimized, the rpm is increased to the next point and the entire procedure is repeated again. The process continues, point by point, up to the engine's maximum speed. This technique is called experimental, point-by-point curve fitting. There is no more effective way to power tune an engine.

Hypertech Power Tuning calibrations are extensively road tested under "real world" driving conditions to verify their performance. The result: Power gains you can feel and dependability you can trust! The results can be very impressive. For example, Hypertech's new Power Programmer III for Dodge Cummins 5.9L HO Diesels produced a gain of 285 ft./lbs. torque and 174 horsepower without opening the hood!