EXTERIOR
INTERIOR
LIGHTS
PERFORMANCE
SUSPENSION
BRAKES
DRIVETRAIN
AUDIO
WHEELS
GARAGE
Earls Products
Filter Your Results
Price Range

Earls Products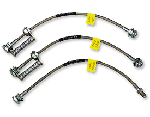 Fits: 00-03 Chevrolet Suburban 2WD, 00-03 GMC Yukon 2WD
PART# 28A650ERL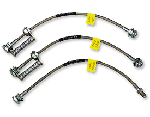 Fits: 95-97 Chrysler Sebring Convertible w/ Rear Drums, 95-97 Mitsubishi Eclipse w/ Rear Drum, 95-98 Chrysler Sebring w/ Rear Drums (Except 98 Sebring Conve ...
PART# 28K070ERL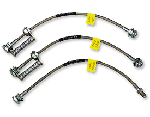 Fits: 95-96 Eagle Talon All Models, 95-97 Mitsubishi Eclipse 4 Wheel Disc, 95-98 Chrysler Sebring (Except Sebring Convertible w/ Rear Disc), 97-98 Eagle Tal ...
PART# 28K080ERL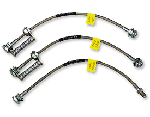 Fits: 95-98 Dodge Avenger w/ Rear Drums
PART# 28H070ERL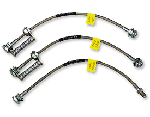 Fits: 92-93 Ford F150 4x4
PART# 28B240ERL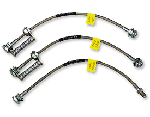 Fits: (11/78)-80 Volkswagen Scirocco w/ ATE, 84-85 Volkswagen Scirocco All Models, 85-86 Volkswagen Golf (Except Golf GTI), 85-86 Volkswagen Jetta (Except J ...
PART# 28M040ERL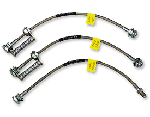 Fits: 84-87 Chevrolet Corvette All Models (Drums)
PART# 28A080ERL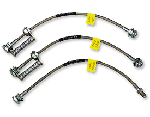 Fits: 95-98 Dodge Avenger w/ Rear Disc
PART# 28H080ERL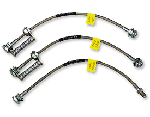 Fits: 94-96 Ford F150 4x4
PART# 28B250ERL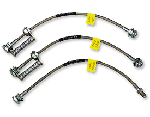 Fits: 90-93 Acura Integra All Models
PART# 28J010ERL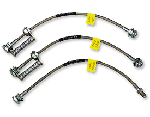 Fits: 85-86 Volkswagen Golf GTI 4 Wheel Disc, 85-86 Volkswagen Jetta GLI 4 Wheel Disc
PART# 28M050ERL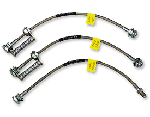 Fits: 86-(3/89) Toyota 4Runner
PART# 28G090ERL
Not able to find what you are looking for?

EARLS Competition Racing Plumbing Decal Original Vintage NOS
NASCAR Earls quick connect fittings
Earls 230106 Fuel Filter -6 AN 35 MIC FUEL FILTER
AN ALUMINUM FITTINGS LOT Red Blue Couplers1 Earls- Performance Auto RACING Parts
EARLS 600006 -6 Teflon® Speed-Flex (per/ft) Carbon Lined for Fuel & NOS or E85
If you are looking for performance fittings from Earl's Performance Plumbing, you have come to the right place. Earl's is a premier manufacturer of performance fittings and related products. At Andy's Auto Sport we are proud to offer a huge selection of products from the Earl's Performance Plumbing catalog. We have great customer service agents who can help you find the right part for your application and we can also give you technical assistance including detailed product specifications, photos and installation instructions when they are available.
When customizing a vehicle for added performance most people only pay attention to big glitzy parts like intake and exhaust systems. However, the little parts like hoses, lines and fittings are just as crucial for safety and performance. The people at Earl's have developed a huge array of performance components for all of your plumbing and fitting needs. Whether you are installing a custom fuel pump setup, or rerouting your brake lines, Earl's has what it takes to satisfy all of your demands. In addition to working well all Earl's parts feature a great finish that will help your car stand out and give it a distinctive racing look.
Earl's has been in the business for over 50 years and is now a part of the Holley group. They use some of the most advanced development facilities in the industry with full 3D modeling capabilities, in-house engine and chassis dynos and an extensive machine and prototyping shop. With over 15,000 square feet of dedicated design facilities it is no wonder they put out such high-quality pieces. Earl's has become one of the most recognized names in aftermarket fittings and they are trusted by professional racers and enthusiasts alike. With great craftsmanship and excellent service it is hard to go wrong with Earl's Performance Plumbing.
All Earls brake lines are fully D.O.T. approved. These are direct replacement to the OEM rubber hoses, no modification required to install. Stainless steel brake lines eliminate the expansion that occurs when using rubber hoses, increasing braking performance up to 30%.The pulsing and spongy feeling that occurs with ABS equipped cars will be virtually eliminated. These kits includes all bolts, washers, locating tabs and inline brackets for a direct fit.