EXTERIOR
INTERIOR
LIGHTS
PERFORMANCE
SUSPENSION
BRAKES
DRIVETRAIN
AUDIO
WHEELS
GARAGE
Doug Thorley Products
Shop Doug Thorley Parts by Make
Shop Doug Thorley Parts by Category
Filter Your Results
Category

Price Range

Doug Thorley Products
Shop Doug Thorley Parts by Make
Shop Doug Thorley Parts by Category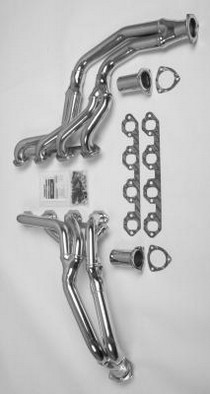 Fits: 1988-97 Ford F.I. Motorhome & Pick Up
PART# THY-214Y-FI-C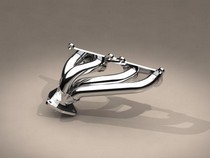 Fits: 2001-04 Toyota 2.7L Tacoma Pick Up 2/4WD
PART# THY-511-C
Finish: Ceramic Coated
Tube Grouping: 4-1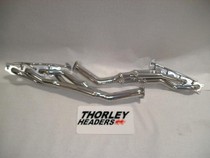 Fits: 2007-12 Toyota Tundra 5.7L 2/4WD
PART# THY-560Y-L-C
Finish: Polished, Stainless Steel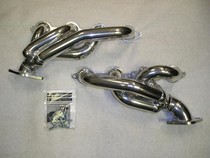 Fits: 2008-10 Pontiac G8 GT 6.0L , 2010-12 Chevy Camaro SS 6.2L
PART# THY-336-C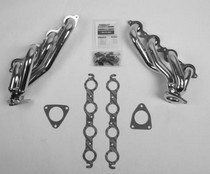 Fits: 2002 GM 6.0L Pick Up / SUV 2/4WD
PART# THY-309-S-C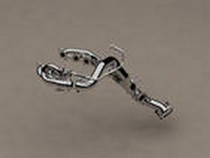 Fits: 1995-04 Toyota 3.4L Pick Up 4 Runner 2/4WD
PART# THY-507-C
Finish: Ceramic Coated
Tube Grouping: 4-2-1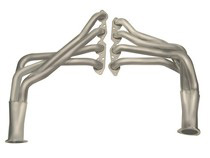 Fits: 1973-89 GM Motorhome "A"/ Pick Up
PART# THY-303Y-S-C
Finish: Ceramic Coated
Tube Grouping: 4-2-1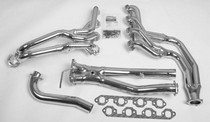 Fits: 1988-92 Ford F.I. Motorhome & Pick Up 2/4WD
PART# THY-214Y-FI2-C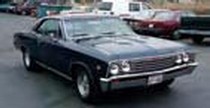 Fits: 1966-72 GM Chevelle, El Camino
PART# THY-313-C
Finish: Ceramic Coated
Tube Grouping: 4-1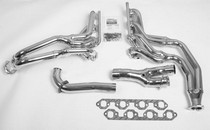 Fits: 1996-97 Ford F.I. Auto Pick Up 2/4WD
PART# THY-214Y-FI6-C
Finish: Ceramic Coated
Tube Grouping: 4-2-1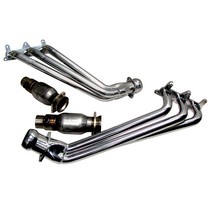 Fits: 1984-1/2-88 Toyota Pick Up
PART# THY-550Y-C
Finish: Ceramic Coated
Tube Grouping: 4-2-1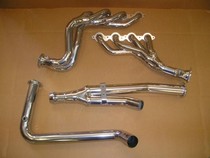 Fits: 2007-09 GM 4.8L-6.2L Pick Up / SUV 2/4WD
PART# THY-310Y-1-C
Not able to find what you are looking for?

Xterra doug thorley ceramic headers with gaskets
Doug Thorley Headers THY-218Y-C Exhaust Header for Ford Truck V10, New
If you are looking for great exhaust components from the people at Doug Thorley, then you have come to the right place. Doug Thorley is a true legend in the aftermarket exhaust industry. Here at Andy's Auto Sport we are pleased offer a huge selection of products from the Doug Thorley catalog. With our great customer service you are guaranteed to find the parts you need and get them quickly. We can also provide you with technical assistance including detailed product specifications, installation instructions, dyno sheets and photos when they are available.
BRAND NEWS
Video Description:


Andy's Interviews Doug Thorley!

Andy's got a chance to sit down with Jamie Joyce from Doug Thorley Headers to find out what makes Doug Thorley such a renowned header manufacturer.

*At 3:16, you can hear information about Doug Thorley's use of the Tri-Y header setup.
*At 4:58, they talk about their lifetime warranty, and what exactly about their products enables Doug Thorley to be able to offer such a strong warranty.
*At 6:10 you can hear what they say about the quality control procedures they put every single header through.
*At 7:20 Doug Thorley enthusiastically endorses Andy's Auto Sport as a great partner!
Nothing turns heads more than a sweet sounding exhaust system, but even better than good sound is fantastic performance. Doug Thorley makes some of the best flowing, superior sounding exhaust components in the entire automotive industry. Their products are made to the highest quality to ensure great fitment, a custom look and excellent longevity. Providing a noticeable boost in power and efficiency your vehicle will also have a distinctive grumble as it goes down the street. In addition all Doug Thorley components are backed up by great customer service which means you will leave a happy customer when you choose Doug Thorley.
With over 50 years of experience in the industry, Doug Thorley is one of the best known names when it comes to exhaust components. They gained popularity with the invention of the Tri-Y header and have continued to grow, expanding their product range to include all aspects of exhaust systems. All of their components are built using the best raw materials and exacting tolerances which means they fit great and will last forever. The California based company also makes all of their products in the United States so you can proudly support our economy and receive the best exhaust parts in the industry when you choose Doug Thorley.
You ever notice know how when car people talk about their engines, and then one of them mentions headers, the next question seems to always be, "Are they Tri-Y headers?" You can blame Doug Thorley Headers for that one. Not only did the company invent the Tri-Y header design way back in 1958, which allows spent gasses to escape much more efficiently, it has also been designing and manufacturing many other exhaust components for more than 50 years! Another reason to look into Doug Thorley Headers: they are still made in the U.S.A. Oh, and did we mention that every header that Doug Thorley Headers produces is C.A.R.B.-approved? Californians rejoice!