EXTERIOR
INTERIOR
LIGHTS
PERFORMANCE
SUSPENSION
BRAKES
DRIVETRAIN
AUDIO
WHEELS
GARAGE
Classic 2 Current Products
Shop Classic 2 Current Parts by Make
Shop Classic 2 Current Parts by Category
Classic 2 Current Products
Shop Classic 2 Current Parts by Make
Shop Classic 2 Current Parts by Category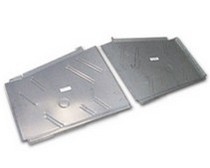 Fits: 1955-56 Chrysler All Models
PART# 097-445-1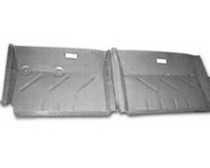 Fits: 1960-64 Chevy Corvair
PART# 735-445-1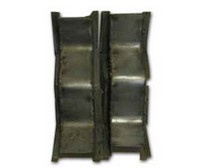 Fits: 1955-56 Chrysler All Models
PART# 097-338-1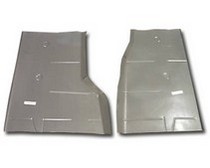 Fits: 1962-83 Jeep Wagoneer (Fullsize) , 1962-83 Jeep Cherokee, 1962-87 Jeep (J10, J20, J40) , 1984-91 Jeep Grand Cherokee, 1984-91 Jeep Grand Wagoneer
PART# 010-446-1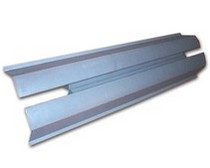 Fits: 1959-60 Chevrolet All Models (2 Door), 1959-60 Pontiac All Models (2 Door), 1959-60 Pontiac Catalina (2 Door)
PART# 726-020-2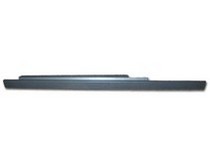 Fits: 1964-67 Buick Skylark (2 Door), 1964-67 Chevy Chevelle (2 Door), 1964-67 Chevy Malibu (2 Door), 1964-67 Pontiac GTO (2 Door), 1964-67 Pontiac Lemans ( ...
PART# 700-010-2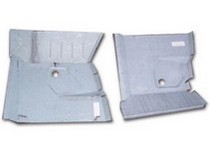 Fits: 1971-74 Dodge Charger, 1971-74 Plymouth Roadrunner, 1971-74 Plymouth Satellite
PART# 167-440-1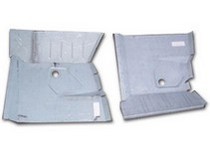 Fits: 1970-74 Dodge Challenger , 1970-74 Plymouth Barracuda
PART# 155-440-2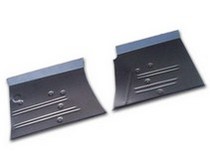 Fits: 1959-60 Oldsmobile All Models
PART# 635-440-1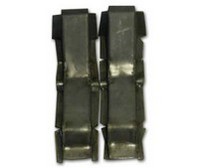 Fits: 1955-56 Chrysler All Models
PART# 097-339-1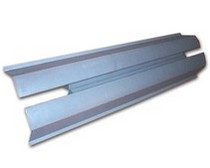 Fits: 1959-60 Mercury All Models (2 Door)
PART# 516-021-1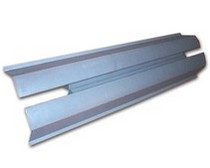 Fits: 1949-52 Chrysler All Models (4 Door)
PART# 095-040-2
Are you looking for rust repair body parts from Classic 2 Current? Well you have come to the right place. Classic 2 Current is the number one source for rust repair panels for classic cars and we are proud to offer their full product lineup at amazingly low prices. We have great customer service representatives who can help to make sure that you get the right panel for your application and that it gets shipped out quickly. In addition we can provide technical specifications, photos and installation instructions when they are available.
BRAND NEWS
Video Description:


Andy's Interviews Classic 2 Current!

In this episode we interviewed Mike Laiacono from Classic 2 Current in an effort to help our customers learn everything needed about their company. Here are some highlights:

*At 1:21, they talk about how Classic 2 Current is made in Detroit, right here in the USA. He also explains how the steel they use in their panels is true automotive steel -- the same steel supplied to GM!

*At 3:07, they explain exactly how they manufacture their products, and how they make sure the panels are big enough to cater to any rust situation.
If you own an old car then you know that fighting rust is a constant battle. Some people try to use automotive fillers to cover up rust holes but the only real way to deal with the problem is to cut off the offending panel and replace it completely. In the past this was very difficult because it was nearly impossible to find a good used replacement panel. Now Current 2 Classic has stepped in to save the day. They make rust replacement panels for many hard to find classic cars and the sell them all at very reasonable prices meaning you don't have to watch your car disintegrate in front of you. You can do something about it with Classic 2 Current panels.
Classic 2 Current started off in very humble beginnings with two guys who liked to buy and sell parts at swap meets. After seeing a great need for replacement panels they began specializing in panels, and eventually took on manufacturing the panels themselves. Using heavy gauge steel to ensure long lasting quality they offer many rust repair panels, that no one else on the market sells, for a huge range of classic American, European and Japanese vehicles. The folks at Classic 2 Current understand the amount of passion and time that goes into a restoration process and they are committed to providing great customer service to help you through that process.
Based in Redford, Michigan Classic 2 Current is one the leading suppliers of rust repair and replacement panels for both cars and trucks. As one of the few panel manufacturers left, the majority of their product lineup is unique to C2C. They have worked hard to refine manufacturing processes and cutout unnecessary middle men so that they can provide customers with the best replacement panels possible and offer them at very affordable prices. The folks at C2C stand behind all of their products, and they have a great staff on hand that can handle all of your inquiries, both technical and customer service related. With years of industry experience they have a large catalogue to choose from and can handle all of your replacement panel needs from rocker panels to floor boards.