EXTERIOR
INTERIOR
LIGHTS
PERFORMANCE
SUSPENSION
BRAKES
DRIVETRAIN
AUDIO
WHEELS
GARAGE
Baer Products
Shop Baer Parts by Category
Filter Your Results
Category

Baer Products
Shop Baer Parts by Category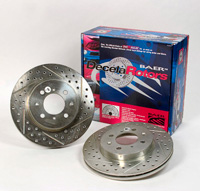 Fits: 03-07 H2
PART# 55057-020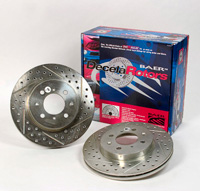 Fits: 00-02 Neon 5-lug, 03-05 Neon 10-includingh rotor
PART# 05397-020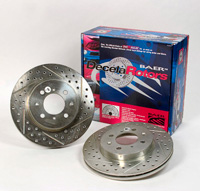 Fits: 88-95 Corvette Std-12-includingh brakes Z52
PART# 55011-020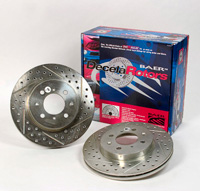 Fits: 87-92 Continental, 91-93 Sable from 2-1991-production, 91-93 Taurus including-SHO
PART# 05470-020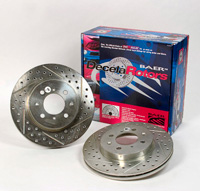 Fits: 00-03 MR2 Spyder up to-9-2003-production, 00-05 Echo from 8-2000-production
PART# 31299-020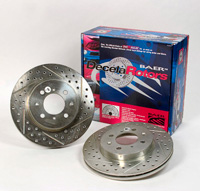 Fits: 92-03 Viper
PART# 05376-020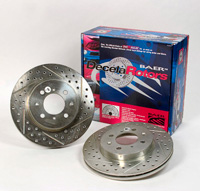 Fits: 84-86 Mustang SVO
PART# 05449-020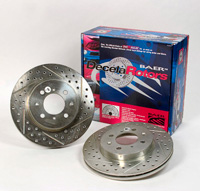 Fits: 90-97 Eclipse AWD, 91-96 Stealth Front-wd w-ABS, 91-99 3000GT except-Turbo, 92-04 Diamante, 98-00 Galant 3.0-liter
PART# 31003-020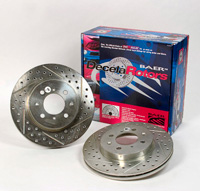 Fits: 01-04 A6 Allroad Quattro 321-mm rotor ONE-piston caliper, 01-04 A6 Quattro 321-mm rotor ONE-piston caliper, 02-04 A6 321-mm rotor ONE-piston caliper, ...
PART# 34204-020
Rotor Type: Cross-Drilled
Position: Front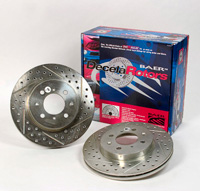 Fits: 93-97 626, 93-97 MX-6, 96-97 Probe
PART# 54006-020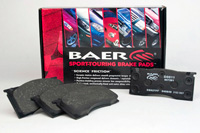 Fits: 05-06 Grand Cherokee
PART# D1080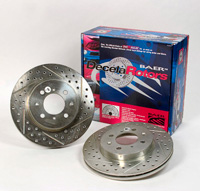 Fits: 99-03 MR2 Spyder w-Rear-disc up-to-9-2003-production
PART# 31298-020
Are you searching for performance braking and aftermarket components from Baer? If so, then you have found the right place. Baer is a leading manufacturer of high-performance braking, steering and undercarriage components. Here at Andy's Auto Sport we are proud to supply the full range of Baer products. Our customer service representatives are standing by to help you find the right product for your application, and we can also provide you with technical help including detailed product specifications, photos and installation instructions when they are available.
One of the most overlooked areas of a vehicle is its braking system. However, this is also one of the most important systems when it comes to safety and performance. Any time you add power to a vehicle or increase the size of the wheels and tires, it is important to make sure that your brakes can keep pace. Otherwise you might find yourself in a dangerous situation such as running off the road when you cannot slow down fast enough. Better brakes will also greatly improve your car's overall performance and bring down your lap times at the track. The good people at Baer know just how important good brakes are to any vehicle. They offer a large selection of upgraded brake components, including fully customizable setups for many applications, that will ensure your vehicle stops as well as it starts.
Baer's products are some of the most innovative on the market. They have a strong passion for what they do, which includes customer service. They maintain an active dialogue with customers to make certain that all needs are met. They also offer great online technical help including a library of how-to and help articles that serve to educate as well as instruct the public in all areas concerning brake systems. Their mission is to continue to be a leader and innovator in the world of aftermarket brakes and related components and with a steady stream of new products hitting the market they look to be a leader well into the future.
Brakes are Baer's only business and this singular focus allows them to design, test and constantly improve Baer Brake Systems. Baer Brake Systems offer brake upgrades that do not required any welding or fabrication to successfully perform the installation and their complete system approach is backed up by dedicated and readily available, knowledgeable technical support.