EXTERIOR
INTERIOR
LIGHTS
PERFORMANCE
SUSPENSION
BRAKES
DRIVETRAIN
AUDIO
WHEELS
GARAGE
Dodge Racks
Shop Dodge Racks by Model
Shop Dodge Racks by Brand


Spec D


Spyder Auto
See More Brands
Dodge Racks
Shop Dodge Racks by Model
Shop Dodge Racks by Brand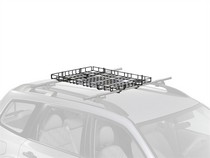 Fits: 79-90 Chevrolet Caprice 4Dr Naked Roof, 79-90 Chevrolet Caprice Wagon Naked Roof, 79-90 Chevrolet Impala 4Dr Naked Roof, 79-90 Chevrolet Impala Wagon ...
PART# 8007012+8000101-5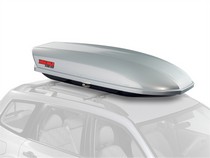 Fits: 02-08 Dodge Ram 1500 Quad Cab 4Dr Naked Roof, 03-09 Dodge Ram 2500/3500 Quad Cab 4Dr Naked Roof
PART# 8007179+8050129-6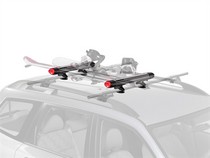 Fits: 01-03 Chrysler Voyager Dual Sliding Drs Factory Crossbars, 01-06 Chevrolet Suburban Z71 Factory Crossbars, 02-06 Chevrolet Trailblazer Ext Factory Cro ...
PART# 8003077-2
Rack Type: General Purpose Racks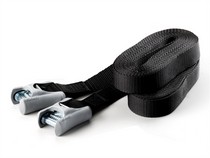 Fits: 95-00 Chrysler Cirrus Naked Roof, 95-00 Dodge Stratus 4Dr Naked Roof, 96-00 Plymouth Breeze Naked Roof
PART# 8005006+8000124-231
Rack Type: General Purpose Racks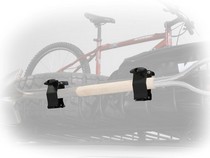 Fits: 00-00 Mazda Mpv, 86-96 Ford Aerostar, 91-95 Ford Explorer 2Dr, 91-95 Ford Explorer 4Dr, 96-97 Chrysler Town And Country Dual Sliding Drs, 96-97 Nissan ...
PART# 8007078+8000214-6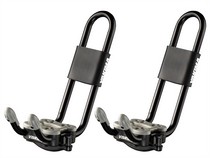 Fits: 04-09 Dodge Durango/Durango Hybrid Naked Roof
PART# 8004038+8050906
Rack Type: General Purpose Racks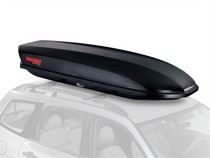 Fits: 01-07 Toyota Sequoia Factory Crossbars, 01-10 Chrysler Pt Cruiser Optional Crossbars, 02-06 Honda Cr-V Factory Crossbars, 02-07 Jeep Liberty Optional ...
PART# 8007181-2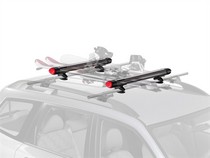 Fits: 06-12 Dodge Charger Naked Roof
PART# 8003078+8000124-120
Rack Type: General Purpose Racks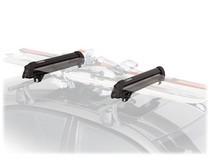 Fits: 04-11 Mazda Rx-8, 95-00 Chrysler Sebring 2Dr Naked Roof, 95-00 Dodge Avenger Naked Roof
PART# 8003057+8000124-269
Rack Type: General Purpose Racks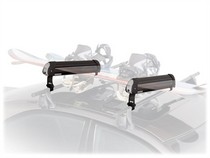 Fits: 90-93 Honda Accord 2Dr Naked Roof, 93-94 Plymouth Colt 2Dr Naked Roof, 93-95 Dodge Colt 3Dr Naked Roof, 93-96 Eagle Summit 2Dr Naked Roof, 93-96 Mitsu ...
PART# 8003063+8000124-258
Rack Type: General Purpose Racks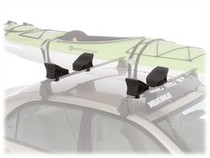 Fits: 09-12 Dodge Ram 1500 Quad Cab 4Dr Naked Roof
PART# 8004030+8050907-4
Rack Type: General Purpose Racks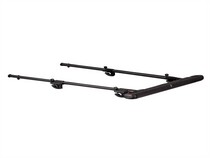 Fits: 84-91 Dodge Caravan Single Sliding Dr Fits Over Factory Racks, 84-91 Dodge Caravan Single Sliding Dr Naked Roof, 84-95 Plymouth Voyager Single Sliding ...
PART# 8004040+8000124-230
Rack Type: General Purpose Racks
At Andy's Auto Sport, we have a huge variety of Dodge roof racks to ensure that you have every roof rack option available to you. We go out of our way to carry every major line of Dodge roof racks, so that whether you are looking for a Dodge rack for bikes or a cargo rack or a snowboard rack or anything in between, we've got it for you. Andy's Auto Sport is the ultimate shopping destination for your Dodge roof rack needs!
For those times when you just need a little more room than your ride can normally accommodate, we recommend installing a new rack to give you the extra cargo capacity you've been after. Today's racks are as stylish as they are functional, so the next time you're driving around and someone compliments you on your rack, you'll know that they're not just giving you lip service.
While some racks are universal, some are made specifically to fit your vehicle, giving you and your ride an easy way to add some carrying capacity. Surfboards, bikes, and extra luggage can all be a pain to load inside of your ride, so a new rack just makes sense if you always find yourself wishing you had more cargo room. With a multitude of clever configurations available by most of the brands that we carry, finding the right combination of rack and accessories to carry your precious cargo should be a cinch.
Q: What types of racks are there? Why buy a rack?
A: There are racks for every kind of occasion for trucks and SUV's. Some popular ones are snowboard racks, ski racks, wall mount bike racks, fold down bike racks, hitch mount bike racks and rooftop carriers. Racks are a great way to increase the cargo area of your truck or SUV or haul hard to fit items inside your vehicle such as snowboards or skis.

Q: Do racks fit any vehicle?
A: Racks are often universal and should fit most SUV's or van's roof bars. Some companies make vehicle-specific racks just to be sure the rack is exactly the right size. Universal ones are listed on our site with measurements in many cases, so that you can cross check the fitment against your vehicle size parameters.

Q: What is a bike rack? Why buy one? What different types of bike racks are available?
A: Bike racks are super convenient accessories that mount to your vehicle and allow for the safe and easy transport of one or more bicycles. If you enjoy riding your bike, then chances are you want to bring your bike along on vacations, or sometimes desire to go for a ride in a place that is not within cycling distance from where you live. This is where bike racks come into play. For not a lot of money you can get a complete system that will work with your car and allow you to haul your bike as far as you can drive.

There are several different designs of bike racks that you can choose from for your vehicle. Roof mounted racks attach to your existing roof rack, or mount directly to the roof and allow you to transport your bikes (usually two) on top of your vehicle. If you frequently use your bike rack this is a great setup because you can permanently leave the rack on your vehicle without affecting vehicle access. This style of rack maximizes rearward visibility and does not impact parallel parking, however it does limit your overhead clearance (watch out in parking garages) and if you are vertically challenged can be difficult to load and unload. Trunk mounted racks strap to the trunk of your vehicle and suspend the bikes over the rear end of the car. These racks are easy to load and unload and are easy to install, however the will make your vehicle harder to parallel park, and will make trunk access more difficult. Hitch style bike racks mount in your towing/receiver hitch or to the bumper, usually on the back of a vehicle, providing a sturdy base for several bikes mounted sideways. These racks are convenient to install and are perfect for long trips. They do add a bit of length to your ride making parking a little harder, and they can impact rear hatch access, but in general they are very user friendly and a good option for transporting two or more bikes. The last option is suction cup style bike racks. These racks make use of unique suction cups that can be safely mounted to nearly any surface on your vehicle so that you can support your bike in an ideal position that works for you to maximize convenience, visibility and access. These racks are usually intended for single bikes but can be doubled up if you have more than one bike to transport. Depending on how much you ride and what type of vehicle you drive you will be able to select the perfect rack from these options to suite your needs.

Q: What is a contractor rack? Why buy one?
A: Contractor racks, are sturdily designed rack systems that mount in the back of your pickup truck and provide a solid cage-like frame on which you can mount, strap, or brace a whole host of different items. Named because of their usefulness to people in the contractor and construction trades, if you are a blue collar worker it is difficult to live without one of these racks on your truck. From ladders to lumber, yard maintenance equipment to metal stock, these racks are built to handle rigorous loads and to maximize the utility of your rig. While they are easily removable when you are not on-duty, we frankly like the way the look and think that they add to the utilitarian flavor of any pickup truck. If you want the most out of your truck be sure to add a contractor rack to the mix.

Q: What is a cargo basket? Why buy one?
A: Cargo baskets are fantastic accessories designed to add functionality to your vehicle by providing additional space for you to store cargo on the outside of your vehicle. Whether you do not have room for the extra ice chest, or you need a place to stash your toolbox for a long road trip, cargo baskets provide the space on the outside so that you can have more room on the inside. Most rack designs boast sturdy metal construction and mount either on the roof of your vehicle or on the back of your vehicle (often utilizing the receiver hitch) for convenient storage that will have you wondering how you ever lived without one of these systems. The baskets are strap friendly so it is easy to secure your load, and they can be installed and removed as needed in no time.