EXTERIOR
INTERIOR
LIGHTS
PERFORMANCE
SUSPENSION
BRAKES
DRIVETRAIN
AUDIO
WHEELS
GARAGE

Chevrolet Ssr Rims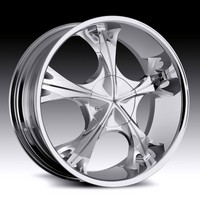 Fits: 01-06 Trailblazer non-SS, 06-09 Trailblazer SS, 03-08 Ascender, 02-09 Envoy, 04-06 SSR, 04-09 Rainier
PART# 451-22909C30
Width: 9.5
Finish: Chrome
Bolt Count: 6
Spoke Style: 5-spoke
Diameter: 22
Bolt Spacing: 127
Rim Made: Custom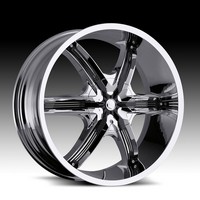 Fits: 01-06 Trailblazer non-SS, 06-09 Trailblazer SS, 03-08 Ascender, 02-09 Envoy, 04-06 SSR, 04-09 Rainier
PART# 460-22909C30
Width: 9.5
Finish: Black with Chrome Accents
Bolt Count: 6
Spoke Style: 6-spoke
Diameter: 22
Bolt Spacing: 127
Rim Made: Custom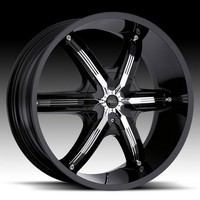 Fits: 01-06 Trailblazer non-SS, 06-09 Trailblazer SS, 03-08 Ascender, 02-09 Envoy, 04-06 SSR, 04-09 Rainier
PART# 460-2909GB30
Width: 9
Finish: Black with Chrome Accents
Bolt Count: 6
Spoke Style: 6-spoke
Diameter: 20
Bolt Spacing: 127
Rim Made: Custom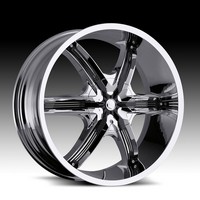 Fits: 01-06 Trailblazer non-SS, 03-08 Ascender, 02-09 Envoy, 04-06 SSR, 04-09 Rainier, 07-09 Trailblazer non-SS
PART# 460-2909C30
Width: 9
Finish: Black with Chrome Accents
Bolt Count: 6
Spoke Style: 6-spoke
Diameter: 20
Bolt Spacing: 127
Rim Made: Custom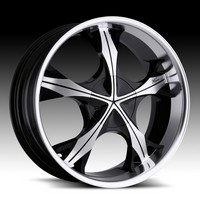 Fits: 01-06 Trailblazer non-SS, 06-09 Trailblazer SS, 03-08 Ascender, 02-09 Envoy, 04-06 SSR, 04-09 Rainier, 07-09 Trailblazer non-SS
PART# 451-2909MF30
Width: 9
Finish: Black with Machined Accents
Bolt Count: 6
Spoke Style: 5-spoke
Diameter: 20
Bolt Spacing: 127
Rim Made: Custom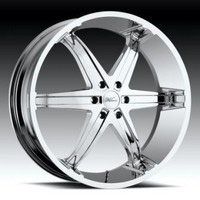 Fits: 01-06 Trailblazer non-SS, 06-09 Trailblazer SS, 03-08 Ascender, 02-09 Envoy, 04-06 SSR, 04-09 Rainier
PART# 446-2282C24
Width: 9.5
Finish: Chrome
Bolt Count: 6
Spoke Style: 6-spoke
Diameter: 22
Bolt Spacing: 127
Rim Made: Custom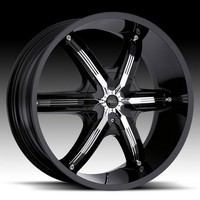 Fits: 01-06 Trailblazer non-SS, 06-09 Trailblazer SS, 03-08 Ascender, 02-09 Envoy, 04-06 SSR, 04-09 Rainier, 07-09 Trailblazer non-SS
PART# 460-22909GB30
Width: 9.5
Finish: Black with Chrome Accents
Bolt Count: 6
Spoke Style: 6-spoke
Diameter: 22
Bolt Spacing: 127
Rim Made: Custom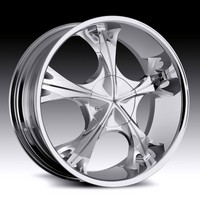 Fits: 01-06 Trailblazer non-SS, 06-09 Trailblazer SS, 03-08 Ascender, 02-09 Envoy, 04-06 SSR, 04-09 Rainier
PART# 451-2909C30
Width: 9
Finish: Chrome
Bolt Count: 6
Spoke Style: 5-spoke
Diameter: 20
Bolt Spacing: 127
Rim Made: Custom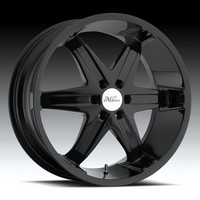 Fits: 01-06 Trailblazer non-SS, 06-09 Trailblazer SS, 03-08 Ascender, 02-09 Envoy, 04-06 SSR, 04-09 Rainier
PART# 446-22982GB24
Width: 9.5
Finish: Black with Chrome Accents
Bolt Count: 6
Spoke Style: 6-spoke
Diameter: 22
Bolt Spacing: 127
Rim Made: Custom
Not able to find what you are looking for?

Chevrolet SSR Rear Wheel Bearing & Seal 2003-2006
24PC 1.37" 12X1.5 BLACK STEEL SPLINE DRIVE LUG NUTS W/ KEY FOR CHEVY SSR

Enter the Make, Model and Year of Your Vehicle
It helps us give you the best shopping experience! You can skip.