EXTERIOR
INTERIOR
LIGHTS
PERFORMANCE
SUSPENSION
BRAKES
DRIVETRAIN
AUDIO
WHEELS
GARAGE

Audi Q7 Rims
Shop Audi Q7 Rims by Year
Shop Audi Q7 Rims by Sub-Category


Custom Wheels


Factory Wheels

Audi Q7 Rims
Shop Audi Q7 Rims by Year
Shop Audi Q7 Rims by Sub-Category


Custom Wheels


Factory Wheels
Shop Audi Q7 Rims by Brand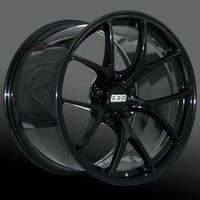 Fits: 03-09 Cayenne S, 07-09 Q7, 05-09 911 Carrera, 93-95 928 GTS, 03-07 Touareg (V6), 04-09 Cayenne Base
PART# FI 010 - BG
Width: 8.75
Finish: Black
Bolt Count: 5
Spoke Style: Mesh
Diameter: 19
Bolt Spacing: 130
Rim Made: Custom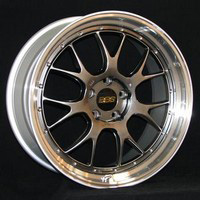 Fits: 03-09 Cayenne S, 07-09 Q7, 05-09 911 Carrera, 93-95 928 GTS, 03-07 Touareg (V6), 04-09 Cayenne Base
PART# LMR 309 - DBPK
Width: 8.5
Finish: Black
Bolt Count: 5
Spoke Style: Mesh
Diameter: 19
Bolt Spacing: 130
Rim Made: Custom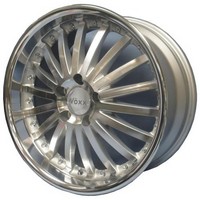 Fits: 03-09 Cayenne S, 07-09 Q7, 03-07 Touareg (V8), 04-09 Cayenne Base
PART# BOR229-5130-45SMF
Width: 9.5
Finish: Silver with Machined Accents
Bolt Count: 5
Spoke Style: 7-spoke plus
Diameter: 22
Bolt Spacing: 130
Rim Made: Custom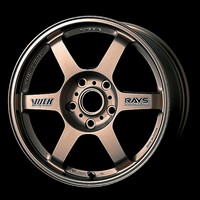 Fits: 03-09 Cayenne S, 07-09 Q7, 05-09 911 Carrera, 03-07 Touareg (V8), 93-95 928 GTS
PART# VOLK1749
Width: 8.5
Finish: Bronze
Bolt Count: 5
Spoke Style: 6-spoke
Diameter: 19
Bolt Spacing: 130
Rim Made: Custom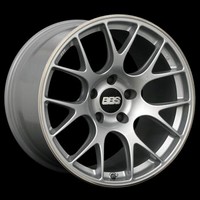 Fits: 03-09 Cayenne S, 07-09 Q7, 05-09 911 Carrera, 03-07 Touareg (V6), 93-95 928 GTS, 04-09 Cayenne Base
PART# CHR 109 - SPO
Width: 9
Finish: Silver
Bolt Count: 5
Spoke Style: Mesh
Diameter: 19
Bolt Spacing: 130
Rim Made: Custom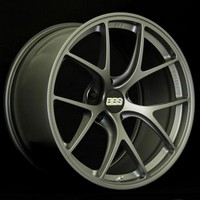 Fits: 03-09 Cayenne S, 07-09 Q7, 05-09 911 Carrera, 03-07 Touareg (V8), 93-95 928 GTS
PART# FI 010 - TI
Width: 8.75
Finish: Titanium
Bolt Count: 5
Spoke Style: Mesh
Diameter: 19
Bolt Spacing: 130
Rim Made: Custom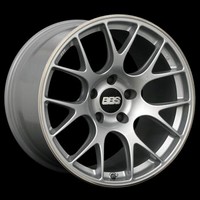 Fits: 03-09 Cayenne S, 07-09 Q7, 05-09 911 Carrera, 03-07 Touareg (V8), 93-95 928 GTS
PART# CHR 108 - SPO
Width: 8.5
Finish: Silver
Bolt Count: 5
Spoke Style: Mesh
Diameter: 19
Bolt Spacing: 130
Rim Made: Custom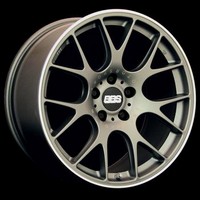 Fits: 03-09 Cayenne S, 07-09 Q7, 05-09 911 Carrera, 93-95 928 GTS, 03-07 Touareg (V6)
PART# CHR 108 - TIPO
Width: 8.5
Finish: Titanium
Bolt Count: 5
Spoke Style: Mesh
Diameter: 19
Bolt Spacing: 130
Rim Made: Custom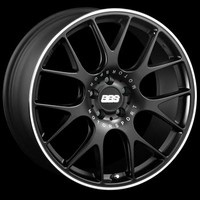 Fits: 03-09 Cayenne S, 07-09 Q7, 05-09 911 Carrera, 93-95 928 GTS, 03-07 Touareg (V6)
PART# CHR 108 - BPO
Width: 8.5
Finish: Black
Bolt Count: 5
Spoke Style: Mesh
Diameter: 19
Bolt Spacing: 130
Rim Made: Custom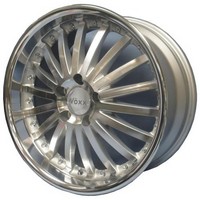 Fits: 07-09 Q7, 03-09 Cayenne Turbo, 03-07 Touareg (V6)
PART# BOR209-5130-50SMF
Width: 9
Finish: Silver with Machined Accents
Bolt Count: 5
Spoke Style: 7-spoke plus
Diameter: 20
Bolt Spacing: 130
Rim Made: Custom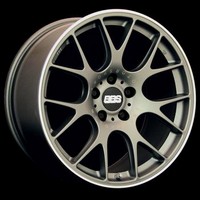 Fits: 03-09 Cayenne S, 07-09 Q7, 05-09 911 Carrera, 03-07 Touareg (V8), 93-95 928 GTS, 04-09 Cayenne Base
PART# CHR 109 - TIPO
Width: 9
Finish: Titanium
Bolt Count: 5
Spoke Style: Mesh
Diameter: 19
Bolt Spacing: 130
Rim Made: Custom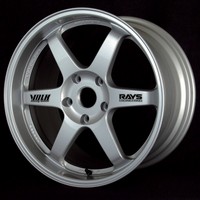 Fits: 03-09 Cayenne S, 07-09 Q7, 05-09 911 Carrera, 03-07 Touareg (V8), 93-95 928 GTS, 04-09 Cayenne Base
PART# VOLK1750
Width: 8.5
Finish: Chrome
Bolt Count: 5
Spoke Style: 6-spoke
Diameter: 19
Bolt Spacing: 130
Rim Made: Custom
Not able to find what you are looking for?

20" GUNMETAL RS6 STYLE WHEELS RIMS FITS AUDI Q7 QUATTRO TDI CAYENNE GTS TOUAREG
AUDI All Models A1,A2,A3,A4,A5,A6,A8 Q3,Q5,Q7 Wheel Stickers - 4 x stickers
22X9.0" +55 ET BLACK MACHINE LIP TURBO STYLE RIMS WHEELS FITS VW TOUAREG AUDI Q7
20" TURBO TURBO 2 STYLE WHEELS RIMS FITS AUDI Q7 TDI FSI TSI QUATTRO 3.0T
HIPNOTIC JOKER 22 x 10 BLACK RIMS WHEELS AUDI Q7 PREMIUM 5H +35

Enter the Make, Model and Year of Your Vehicle
It helps us give you the best shopping experience! You can skip.