EXTERIOR
INTERIOR
LIGHTS
PERFORMANCE
SUSPENSION
BRAKES
DRIVETRAIN
AUDIO
WHEELS
GARAGE

Audi Cabriolet Rims
Shop Audi Cabriolet Rims by Year
Shop Audi Cabriolet Rims by Sub-Category


Custom Wheels


Factory Wheels
Shop Audi Cabriolet Rims by Brand


American Racing Wheels


Drag
See More Brands

Audi Cabriolet Rims
Shop Audi Cabriolet Rims by Year
Shop Audi Cabriolet Rims by Sub-Category


Custom Wheels


Factory Wheels
Shop Audi Cabriolet Rims by Brand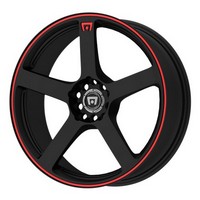 Fits: 94-98 Cabriolet, 98-98 9000, 00-09 Focus, 95-00 Contour, 84-94 Topaz, 95-00 Mystique, 99-03 Cougar, 86-90 Escort, 93-93 850 Series, 84-94 Tempo
PART# MR11656503740
Width: 6.5
Finish: Black with Red Accents
Bolt Count: 4
Spoke Style: 5-spoke
Diameter: 15
Bolt Spacing: 108
Rim Made: Custom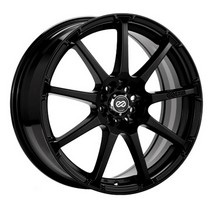 Fits: 94-98 Cabriolet, 98-98 9000, 95-00 Contour, 84-94 Topaz, 95-00 Mystique, 99-03 Cougar, 86-90 Escort, 93-93 850 Series, 84-94 Tempo
PART# 441-670-1138BK-108
Width: 7
Finish: Black
Bolt Count: 4
Spoke Style: 7-spoke plus
Diameter: 16
Bolt Spacing: 108
Rim Made: Custom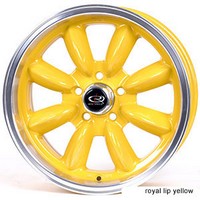 Fits: 94-98 Cabriolet, 98-98 9000, 00-09 Focus, 95-00 Contour, 84-94 Topaz, 95-00 Mystique, 99-03 Cougar, 86-90 Escort, 93-93 850 Series, 84-94 Tempo
PART# RB 200016X7(30)
Width: 7
Finish: Yellow
Bolt Count: 4
Spoke Style: 7-spoke plus
Diameter: 16
Bolt Spacing: 108
Rim Made: Custom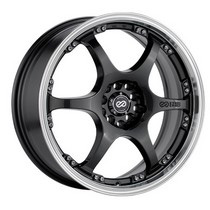 Fits: 94-98 Cabriolet, 98-98 9000, 95-00 Contour, 84-94 Topaz, 95-00 Mystique, 99-03 Cougar, 86-90 Escort, 93-93 850 Series, 84-94 Tempo
PART# 431-670-1138GM-108
Width: 7
Finish: Gunmetal
Bolt Count: 4
Spoke Style: 6-spoke
Diameter: 16
Bolt Spacing: 108
Rim Made: Custom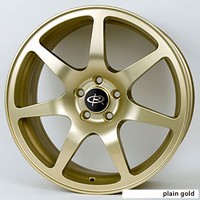 Fits: 94-98 Cabriolet, 98-98 9000, 95-00 Contour, 84-94 Topaz, 95-00 Mystique, 99-03 Cougar, 86-90 Escort, 93-93 850 Series, 84-94 Tempo
PART# SDR17X7.5(16)
Width: 7.5
Finish: Gold
Bolt Count: 4
Spoke Style: 7-spoke plus
Diameter: 17
Bolt Spacing: 108
Rim Made: Custom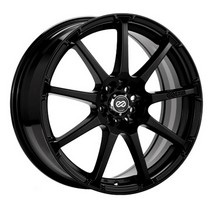 Fits: 94-98 Cabriolet, 98-98 9000, 95-00 Contour, 84-94 Topaz, 95-00 Mystique, 99-03 Cougar, 93-93 850 Series, 86-90 Escort, 84-94 Tempo
PART# 441-770-1138BK-108
Width: 7
Finish: Black
Bolt Count: 4
Spoke Style: 7-spoke plus
Diameter: 17
Bolt Spacing: 108
Rim Made: Custom
Fits: 94-98 Cabriolet, 98-98 9000, 00-09 Focus, 95-00 Contour, 84-94 Topaz, 95-00 Mystique, 99-03 Cougar, 86-90 Escort, 93-93 850 Series, 84-94 Tempo
PART# 409-670-11SP-108
Width: 7
Finish: Silver
Bolt Count: 4
Spoke Style: 7-spoke plus
Diameter: 16
Bolt Spacing: 108
Rim Made: Custom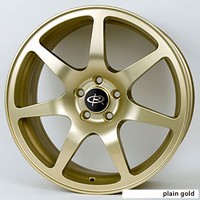 Fits: 94-98 Cabriolet, 98-98 9000, 00-09 Focus, 95-00 Contour, 84-94 Topaz, 95-00 Mystique, 99-03 Cougar, 93-93 850 Series, 86-90 Escort, 84-94 Tempo
PART# SDR17X7.5(19)
Width: 7.5
Finish: Gold
Bolt Count: 4
Spoke Style: 7-spoke plus
Diameter: 17
Bolt Spacing: 108
Rim Made: Custom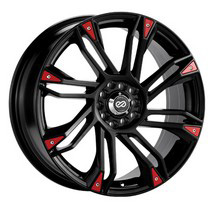 Fits: 94-98 Cabriolet, 00-09 Focus, 98-98 9000, 95-00 Contour, 84-94 Topaz, 95-00 Mystique, 99-03 Cougar, 86-90 Escort, 93-93 850 Series, 84-94 Tempo
PART# 448-875-1142BK-108
Width: 7.5
Finish: Black
Bolt Count: 4
Spoke Style: Split Spoke
Diameter: 18
Bolt Spacing: 108
Rim Made: Custom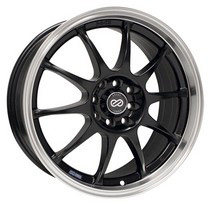 Fits: 94-98 Cabriolet, 98-98 9000, 95-00 Contour, 84-94 Topaz, 95-00 Mystique, 99-03 Cougar, 93-93 850 Series, 86-90 Escort, 84-94 Tempo
PART# 409-565-11BK-108
Width: 6.5
Finish: Black
Bolt Count: 4
Spoke Style: 7-spoke plus
Diameter: 15
Bolt Spacing: 108
Rim Made: Custom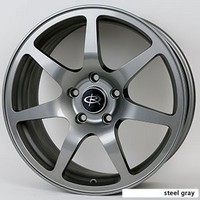 Fits: 94-98 Cabriolet, 98-98 9000, 95-00 Contour, 84-94 Topaz, 95-00 Mystique, 99-03 Cougar, 93-93 850 Series, 86-90 Escort, 84-94 Tempo
PART# SDR17X7.5(18)
Width: 7.5
Finish: Steel
Bolt Count: 4
Spoke Style: 7-spoke plus
Diameter: 17
Bolt Spacing: 108
Rim Made: Custom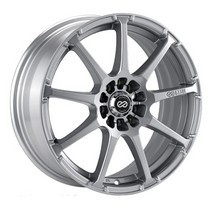 Fits: 94-98 Cabriolet, 98-98 9000, 95-00 Contour, 84-94 Topaz, 95-00 Mystique, 99-03 Cougar, 86-90 Escort, 93-93 850 Series, 84-94 Tempo
PART# 441-770-1138SP-108
Width: 7
Finish: Silver
Bolt Count: 4
Spoke Style: 7-spoke plus
Diameter: 17
Bolt Spacing: 108
Rim Made: Custom
Not able to find what you are looking for?

3 SPOKE STEERING WHEEL AIR BAG 4A0880201L AUDI 90 A4 A6 S6 CABRIOLET 94-98 BLACK
Audi Cabriolet Rear Wheel Bearings & Seals Set 1994-1998
03-09 Audi A4 B6 cabriolet - Front Left Fender Liner Splash Guard Wheel Well
04 2004 AUDI A4 CABRIOLET B6 1.8 - REAR SPINDLE HUB WHEEL BEARING - DRIVER SIDE
AUDI A4 AVANT QUATTRO CABRIOLET 17" 05 06 07 08 09 FACTORY OEM RIM WHEEL 58788

Enter the Make, Model and Year of Your Vehicle
It helps us give you the best shopping experience! You can skip.