Vission ATSC M/H Mobile Digital TV Tuner System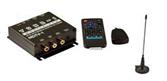 $259.00
For each

Free Shipping!
*Continental U.S. only.
Vission ATSC M/H Mobile Digital TV Tuner System

$259.00
For each

Free Shipping!
*Continental U.S. only.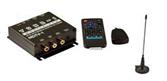 Fits On:

All Jeeps (Universal), All Vehicles (Universal)
Description:
Vission's New DTVTMH Digital car TV tuner will allow you to receive off the air HDTV broadcasts on to any of our Vission mobile video entertainment systems. Enjoying HDTV has never been easier. Features VHF-170MHz-230MHz, UHF-470MHz-862MHz Tuner Unit, Antenna, IR Receiver, and Remote Control.
Vission is a California based mobile entertainment company whose focus is providing top-notch electronic entertainment products to give your vehicle a touch of simple luxury. They offer a large catalogue of products including DVD players and monitors, rearview cameras, rear view mirrors and OEM integrated solutions. They are constantly pushing the envelope of mobile entertainment technology and have been the first to use several technologies including the infrared soft touch interface with their DVD monitors and magnetic locking mechanisms for their drop down monitors. Working closely with OEM manufacturers they have put a tremendous amount of focus on quality and reliability; however their products are priced reasonably so that the average consumer can put a touch of simple luxury in their own vehicle.
Q: What are the different types of cables I might need for a custom audio or video setup in my vehicle? What does each type do exactly?
A: There are several different types of cables involved in a custom car audio setup. Plain old electrical wire is often used to hook up your head unit to a 12 volt power source however amplifiers use much heavier gauge power wires because they are high power applications. Most power wires are red in color and ground wires should be black in color to avoid confusion. Remember don't skimp out on the ground wire, make sure it is large and high quality to ensure your system keeps working right. Speaker wire or speaker chord is a specialized form of woven copper wire used to connect your speakers to the rest of the system. These wires come in pairs (two wires connected side by side) and are sometimes bare on the end but often times have male RCA style end-fittings. Often times recognized by its transparent insulation it usually comes in a large gauge for better sound quality. Patch cables are thick paired cables with male RCA style fittings used to connect various car audio components but most commonly used to connect the head unit to the amplifier. Remember when you see RCA connectors if they are red and white that usually indicates an audio signal and yellow indicates a video signal. There are also cables that allow you to run an iPod into your head unit that consist of a small chord with 1/8" male stereo connectors (like your iPod headphones have) on either end. One end goes into the iPod output and the other end plugs into your car stereo's accessory input.


Not able to find what you are looking for?

Bendix H7104 Rear Drum Brake Hardware Kit and Cables Chevrolet Pontiac 1978-1970
1985 Yamaha Xj 700 N Maxim. Clutch Cable Mount Stay And Hardware Make Offer
1976 Yamaha XS500 Tachometer Tach Cable and Hardware
01 Yamaha Raptor 660- Clutch lever, perch, cables and hardware
Bendix H7046 Rear Drum Hardware Rear Kit and Cables GMC 1980-1976 Chevrolet New!